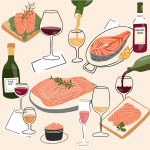 What kind of wine should you pair with your salmon, and why?
It mainly comes down to how you prepare the salmon that really determines what wine to pair with it. Salmon is a fatty fish, so it needs a stronger wine to stand up to it. It has rich fats, making a bitter and acidic wine a good general match. Salmon itself is not acidic, but those rich fats work well in place of acidity, and if you add a citrus glaze it would make the acidity in the wine harmonize better. Salmon is naturally mild but also vibrant, its actually able to work well with many different kinds of flavors.
Deciding on a wine to go with your Salmon can be complex because of all the different options in the types of salmon and how it's prepared, so we decided to include various types of combinations because everyone has a different taste and preference!
Pairing Wine with Salmon and how it varies with various preparation methods
It's not usual to pair a sweet wine with salmon, though a sweet glaze can call for a semi-dry wine. Reach for a rose or even a semi-dry Riesling, as both have enough lift to help enhance the sweet glaze but also pair the sweeter elements to the glazed salmon.
Reds, whites and even a rose can work as long as they are low in tannins and higher in acidity. A fuller white wine works well with pan fried salmon which becomes heavier and firmed when prepared this way.
Heavier salmon dishes like smoked salmon or ones with creamy and buttery sauces can call for a sparkling wine. Sparkling wines have the ability to lift up those heavier flavors and textures. For smoked or grilled salmon, try a prosecco. Because the acidity will pull the rich flavors of the salmon, it will also lift the heavier smokey flavors too. For a cream sauced salmon dish, grab some Pinot Grigio. This is a dry wine with a smooth finish and has the perfect amount of structure to complement but also add a textured layer to the creamy dish.
For baked or poached salmon, a classic dry wine with medium body and high acidity like a Cabernet Sauvignon from Sonoma would be an excellent pick. This is a medium bodied red wine with heavier levels of acidity but also a smooth, fruity finish making it a great option. Also, wine aged in barrels can have a real punch of flavor which would further enrich the already rich, natural fats and fresh flavors of the salmon.
Want to make your own wine to go with your next pairing?
Musto Wine Grape Company is here to help. Give us a call at (877) 812-1137 to speak with one of our Crush Crew members to get you on track to making the wine of your dreams!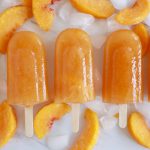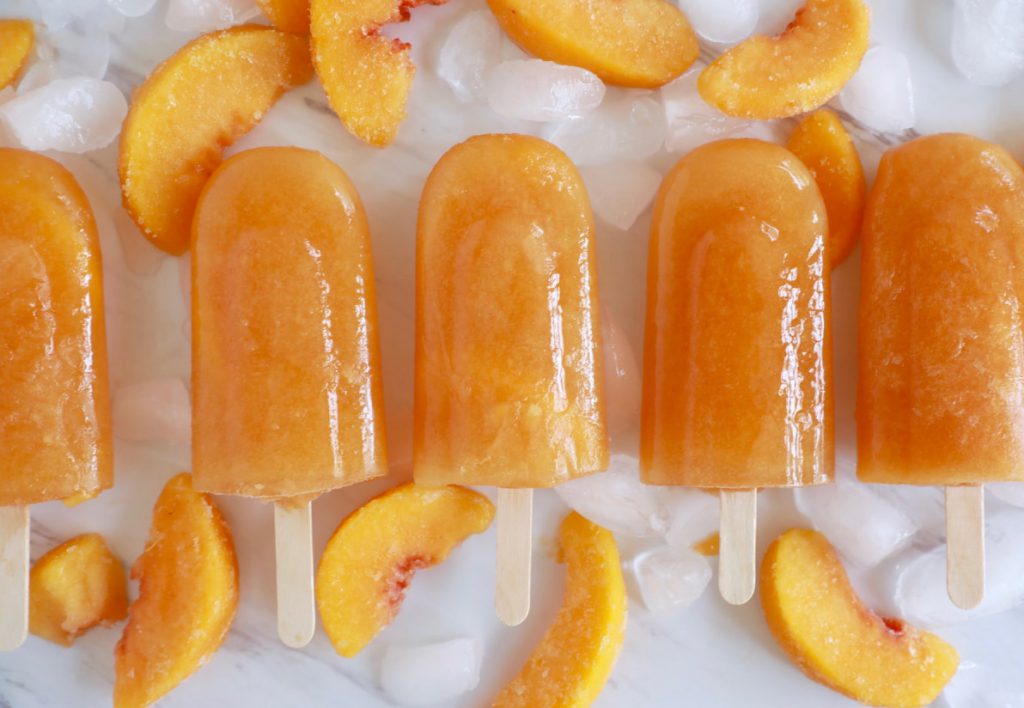 Peach Prosecco Popsicles
One of our all-time favorite summer treats is popsicles. You can make popsicles from pretty much anything, and they are perfect to cool down on a hot summer night! Not to mention, throwing in some fresh fruit and wine into a popsicle is one of the most genius inventions. We've got an easy peach prosecco popsicle recipe waiting for you, so keep reading!
Peach bellinis are a favorite cocktail! If you like them as well, you're in luck because these popsicles are basically peach bellinis on a stick.
What you need and what to do:
You'll need to buy some peach puree or make some yourself, which isn't difficult at all. To make your own, grab 3 ripe peaches. Bring a pot of water to a boil, and place the peaches inside for about 1 minute. After about a minute, immediately remove the peaches from the boiling water and place into a bowl of ice water. Let the peaches sit in the cold water for about a minute or so, and you'll be able to peel the skins off with your fingers. You can also use a knife if that's your thing. Once you have removed the skins, you can begin to slice the peaches and remove the flesh off of the pits. Next, you'll place the peach slices into a food processer or blender and blend until smooth. An easy alternative would also be to buy a bag of frozen sliced peaches if you want to skip the boiling and peeling. If your peaches are not sweet to your standards, feel free to add some sweetener to give it a boost. Mix your puree with Prosecco and pour it into popsicle molds. You can freeze overnight, or if you prep in the morning they can be ready for the late-afternoon.
Enjoy with family, friends, or a good quarantine movie night.
Want to make your own wine?
Musto Wine Grape Company is here to provide everything you need to make the wine of your dreams, and the support along the way to ensure your success! Give us a call at (877) 812 – 1137 to speak with a member of Musto's crush crew to get you started!
What would New Years be without a glass of sparkling wine in hand?
We have come to associate sparkling wine so closely with celebration that it is difficult to imagine popping open a bottle of bubbly without a particular celebratory function in mind. What better time to celebrate than the start of a brand new year?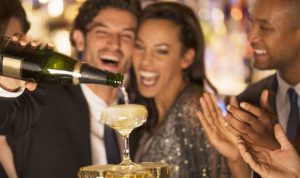 First off let's clarify – can we call all sparkling wine Champagne? 
Nope! Champagne is sparkling wine that comes from Champagne, France. You may have heard of Cava (sparkling wine from Spain) or Prosecco (sparkling wine from Italy). Sparkling wine that doesn't fit into any particular designation and follow the rules of each country or region can be simply called sparkling wine.
Great! Now that we've got that covered, what are some of the things I should know about sparkling wine?
There are multiple ways to make it – Champagne/traditional method, Charmat/tank method, ancestral method, and forced carbonation. Each have their merits and drawbacks.
It isn't just for celebrations or big life events, despite commonly being known for this. Some would argue that opening a bottle of sparkling wine IS the special occasion!
You can make it at home with the proper equipment, time, and patience.
Looking for some bubble recommendations for this New Year? Any on the list below are sure to be bit hits at your upcoming holiday event:
Champagne: Though the priciest of this list, Taittinger Brut La Francaise Champagne is an excellent choice if you're looking for the real deal: high quality Champagne that is actually from its namesake! If you're ready to start your year off with a $49.99 bottle, it's sure to not disappoint.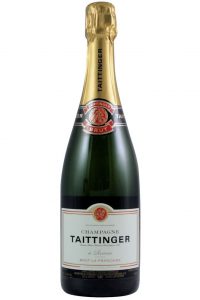 Cremant: Looking for Champagne, but don't want to pay the premium for it? Look no further than Cremant de Loire. Some of the greatest sparkling wines are made in the Loire, and they don't cost the pretty penny that their cousins over in Champagne do thanks to a lesser-known namesake, but still excellent quality. Try Lucien Albrecht Cremant d'Alsace's Brut Rose at $24.99. 
Cava: At $14, Biutiful Brut Cava is an absolute steal! Look for aromas of toast, pear, and apricot. 
Prosecco: Find yourself a bottle of 2017 Andreola Dry (Valdobbiadene Superiore di Cartizze) and you're in for a treat. At 11.5% ABV this is a delicious and approachable Prosecco, and with a $24 price point, who can complain? 
Piquette: If you're interested in the natural wine movement, this is your best bet. Made from the already-fermented pommace, piquette is an ancient and traditional method of making low ABV bubbly wine. Light and refreshing, this style was very recently brought back into style by Wild Arc Farm in Hudson Valley NY. Try a bottle of the Piquette which can be found for about $14.99. 
How much do you know about sparkling wine? Do you make it at home? Check out our upcoming installment of home sparkling winemaking to learn more!