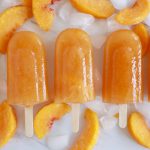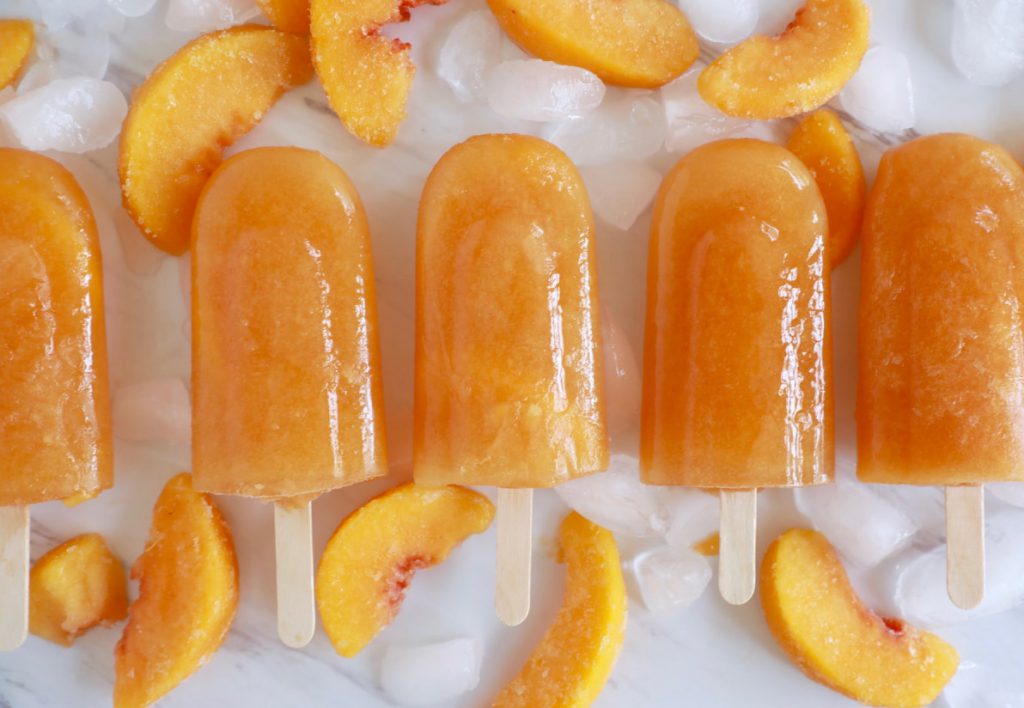 Peach Prosecco Popsicles
One of our all-time favorite summer treats is popsicles. You can make popsicles from pretty much anything, and they are perfect to cool down on a hot summer night! Not to mention, throwing in some fresh fruit and wine into a popsicle is one of the most genius inventions. We've got an easy peach prosecco popsicle recipe waiting for you, so keep reading!
Peach bellinis are a favorite cocktail! If you like them as well, you're in luck because these popsicles are basically peach bellinis on a stick.
What you need and what to do:
You'll need to buy some peach puree or make some yourself, which isn't difficult at all. To make your own, grab 3 ripe peaches. Bring a pot of water to a boil, and place the peaches inside for about 1 minute. After about a minute, immediately remove the peaches from the boiling water and place into a bowl of ice water. Let the peaches sit in the cold water for about a minute or so, and you'll be able to peel the skins off with your fingers. You can also use a knife if that's your thing. Once you have removed the skins, you can begin to slice the peaches and remove the flesh off of the pits. Next, you'll place the peach slices into a food processer or blender and blend until smooth. An easy alternative would also be to buy a bag of frozen sliced peaches if you want to skip the boiling and peeling. If your peaches are not sweet to your standards, feel free to add some sweetener to give it a boost. Mix your puree with Prosecco and pour it into popsicle molds. You can freeze overnight, or if you prep in the morning they can be ready for the late-afternoon.
Enjoy with family, friends, or a good quarantine movie night.
Want to make your own wine?
Musto Wine Grape Company is here to provide everything you need to make the wine of your dreams, and the support along the way to ensure your success! Give us a call at (877) 812 – 1137 to speak with a member of Musto's crush crew to get you started!