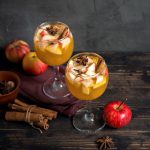 We tried Empathy's Rosé Autumn Sangria recipe and it was too good not to share!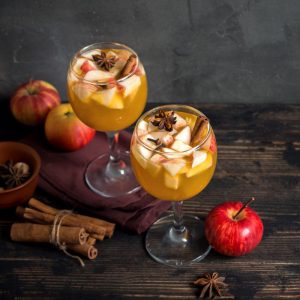 While Empathy's Rosé is a crowd pleaser pairing just by itself, there's nothing wrong with spicing things up! We've included Empathy's recipe for their Rosé Autumn Sangria, and we've included some tasty parings to go along with it.
Empathy's Rosé Autumn Sangria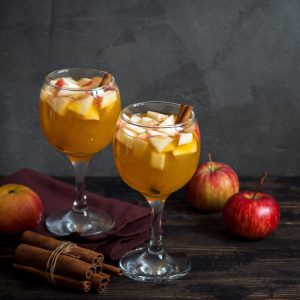 Let's start with what you'll need for ingredients
1 Red Apple
1 Green Apple
2 Oranges
1 Lemon
1 lime
2 Pomegranate
3-4 Cinnamon Sticks for garnish
2 Cups Apple Cider
1 Bottle of Empathy Rose
How to Make It
Slice up all of the fruit, dicing the apples into sticks.
Pour all of the fruit into a pitcher
Add bottle of Empathy Rosé and Apple Cider
Stir and serve over ice. Garnish with cinnamon sticks and orange peel.
Musto Wine Grape's Rosé Autumn Sangria Pairings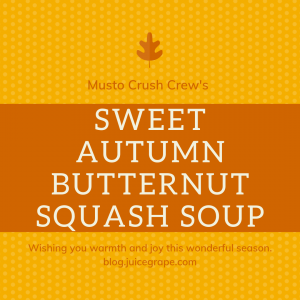 Butternut Squash Soup. The cinnamon and apple cider will go especially well with this savory autumn soup, which often times has apples and cinnamon blended in. Try Musto Crush Crew's Autumn Butternut Squash Soup!
Pear, Blue Cheese and Candied Pecan Salad. The crisp pear, the creamy and salty blue cheese, and the sweet nutty pecan flavors perfectly compliment this sangria recipe.
Shaved Brussels Sprouts Salad with Lemon and Pecorino. Brussels sprouts, like most brassica, can be a difficult food to pair with. Using this autumn sangria recipe, with all of its spicy and fresh fruit additions, is an excellent route to go.
Want to try this with your own Rosé? Musto Wine Grape Company is here to help! We are New England's largest supplier for home winemaking products and services. We can get you set up with all of your juice, grape and equipment needs and have you on track to making your own perfect pairing for next fall! Visit juicegrape.com or give us a call at (877) 812 – 1137 to learn more. We look forward to hearing from you!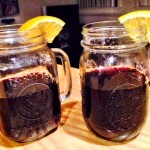 This gallery contains 1 photo.
We hope everyone had a very Happy Thanksgiving. We have so much to be thankful for and it's good to take a step back, reflect, and enjoy each others company.
Now that we are in the holiday spirit we have been experimenting with different winter wine recipes. One of them being Mulled Wine. Below is my recipe. I suggest pairing it with friends by the fireplace and a tasty charcuterie plate.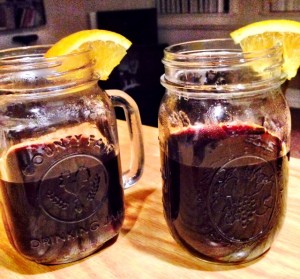 4 cups apple cider (or can use apple juice if you want it a little sweeter)
1 bottle of red wine (suggest cabernet, merlot, or a blend of both)
1 tablespoon – 1/4 cup of honey (depends on your sweet tooth)
2 cinnamon sticks
1 orange – juiced and zested
4 whole cloves
2-3 stars of anise (do to taste)
orange peels/wedges for garnish
Add the apple cider/juice, wine, cinnamon sticks, orange zest, orange juice, and cloves to a saucepan. Bring to a boil. Add stars of anise and honey to taste. Let it simmer for 8-10 minutes. Pour into mugs, add an orange peel/wedge for garnish, and enjoy!