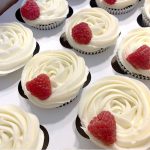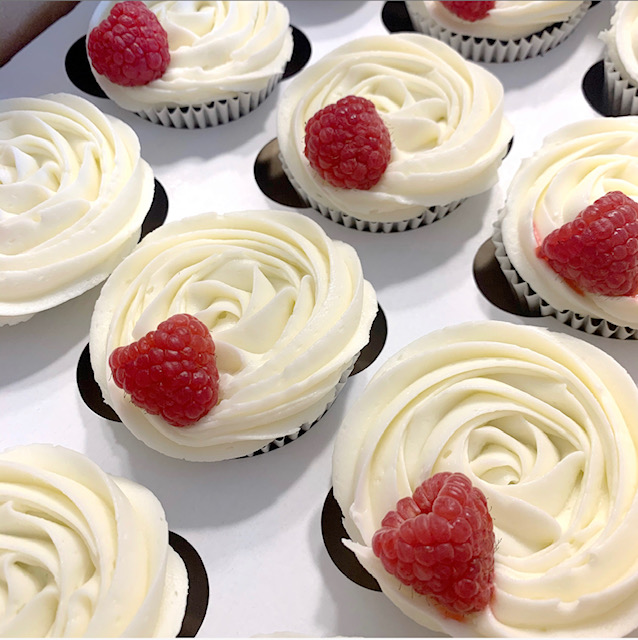 Have you ever wanted to drink your wine and eat it too?
Well here's your chance!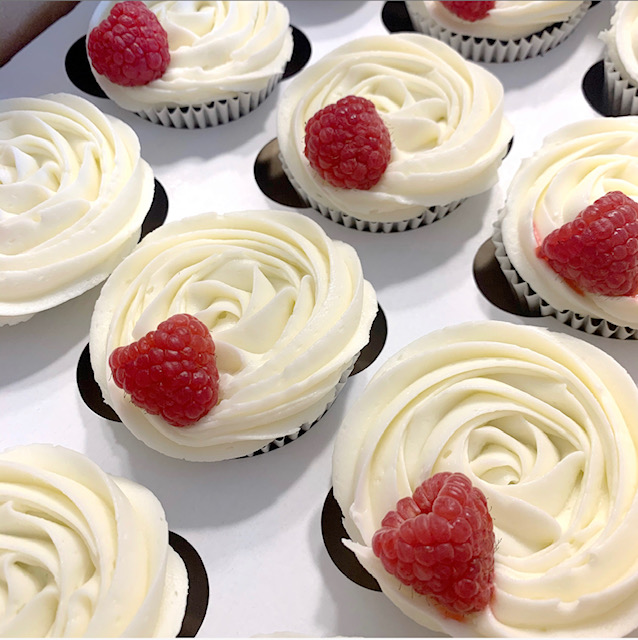 We teamed up with local baker The Mixing Bowl by Jules to create this recipe. These chocolate cupcakes are infused with our homemade red wine, filled with a raspberry and wine chocolate ganache, and topped with cream cheese frosting.
Decadent? Yes! But sometimes you just need to treat yourself!
Here is what you need:
Cupcakes
2 cups of sugar
2 eggs
1 teaspoon of vanilla
1 ¾ cups of all-purpose flour
¾ cup chocolate cocoa
½ cup of vegetable oil
1 cup of red wine
¼ teaspoon of salt
1 ½ teaspoons of baking powder
1 ½ teaspoons of baking soda
1 cup of water (boil)
Ganache
½ cup of cream
½ cup of fresh raspberries
½ cup of red wine
1 ½ cups of semi-sweet chocolate chips
Frosting
2 sticks of salted butter
8 oz of cream cheese
6 cups of powdered sugar
Pre-heat your oven to 350 degrees and yields approx. 24 cupcakes.
Bring one cup of water to a boil on your stove top. Once it starts boiling turn the heat off and let it cool down.
Next you're going to start making the batter. Pour the sugar, eggs, and vanilla into your mixer and blend.
Once the ingredients are fully incorporated, add the flour and cocoa, one cup at a time.
Next you'll add in the vegetable oil and slowly pour in the red wine while mixer is on.
After that, add the salt, baking soda, and baking powder and mix until everything is blended. Don't over mix!
Turn the mixer back on and slowly pour the water into the batter. The batter will be thin.
Next place your cupcake liners in your pans. You'll want to fill each about ½ way full. Tip: If you have a cookie scooper, use that to pour batter otherwise a spoon will work!
Bake for 15-17 minutes or until the top is domed and sturdy. Once they are done let them cool for at least 30 minutes before filling and frosting.
Raspberry wine ganache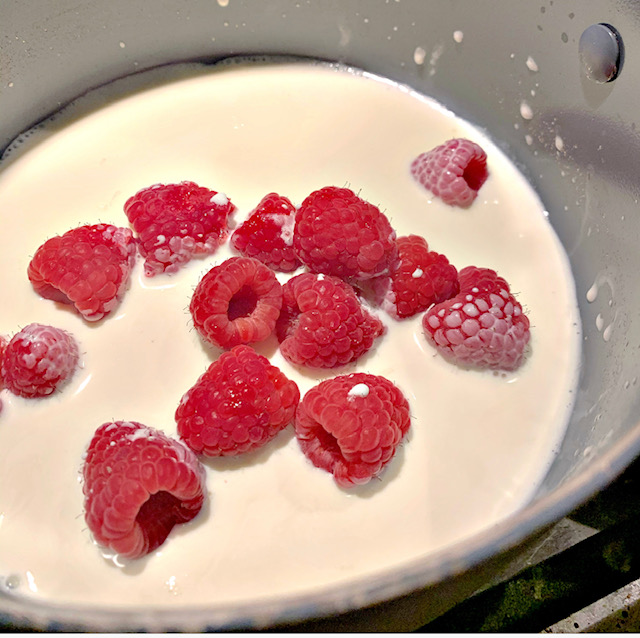 Pour your cream and raspberries into a sauce pan on medium heat. Use a spoon to break down the raspberries while they are heating up.
Pour in the red wine and continue to stir and let mixture come to a boil. Once it starts bubbling, turn off the heat.
Add the chocolate chips and whisk until incorporated.
Wait at least an hour for the ganache to thicken up or refrigerate overnight.
Cream Cheese frosting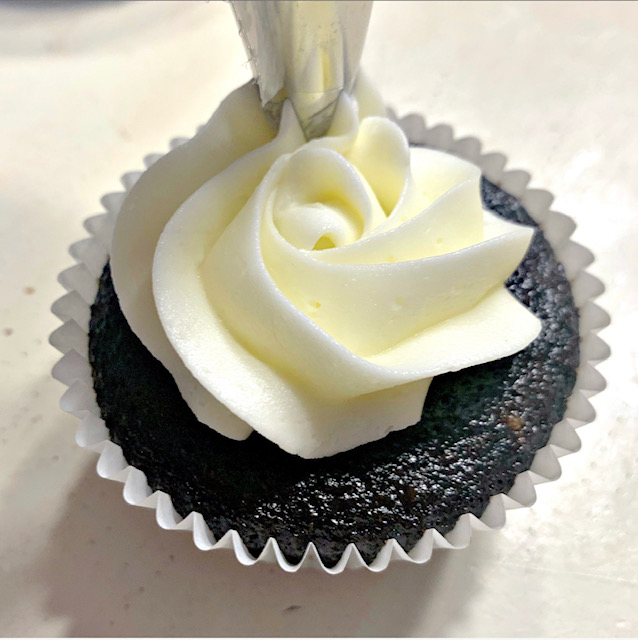 Add both butter and cream cheese to mixer and mix on the lowest setting for 1-2 minutes.
Add each cup of powdered sugar one at a time and blend until frosting is smooth and fluffy.
Now the fun part…building your cupcake
Once your cupcakes are cool and your ganache is thicker, you can either fill your cupcakes with ganache or dip the top – it's up to you!
Take a knife and cut out the centers of your cupcake and save the top of it!
Using a spoon or a piping bag if you have one, fill the centers with the chocolate ganache. If you refrigerate it overnight, you'll want to heat it up for 30 seconds to 1 minute before adding.
Put the top back on and cover the ganache!
Next you can, either frost with a knife or use your favorite piping tip and swirl! For the finishing touch, add a raspberry for garnish!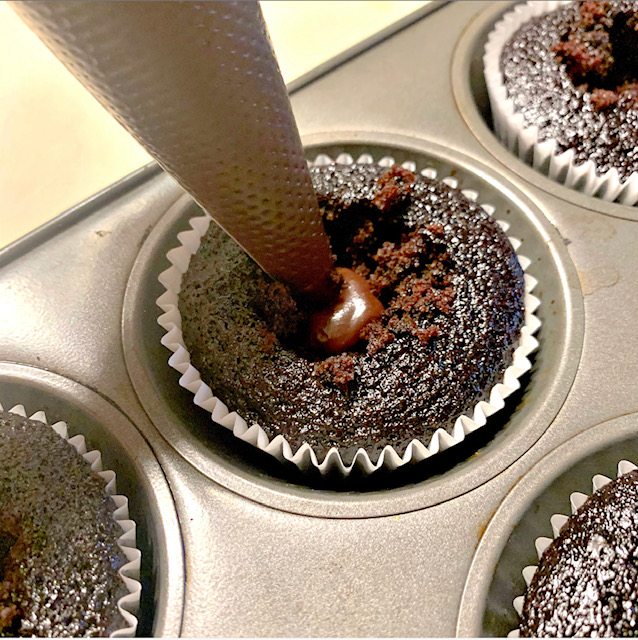 And finally ENJOY your cupcakes with your home made wine!
The Musto Crush Crew certainly enjoyed these cupcakes! 🙂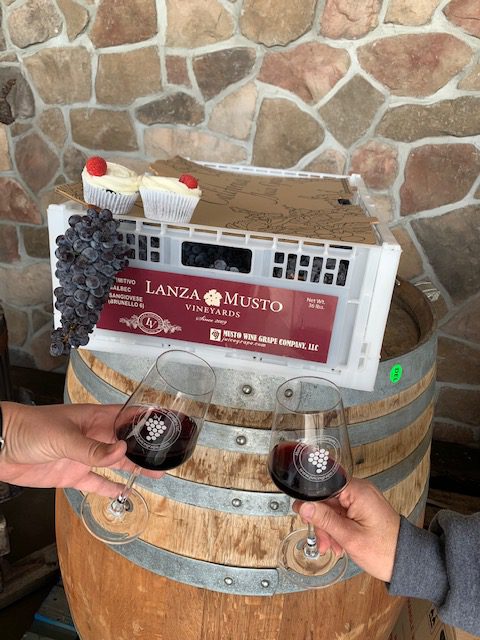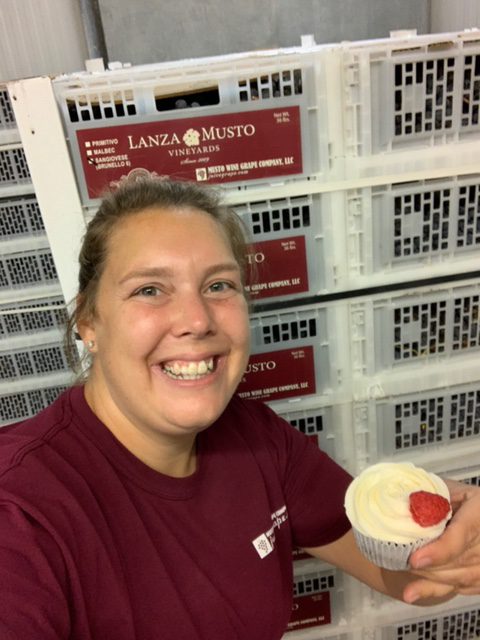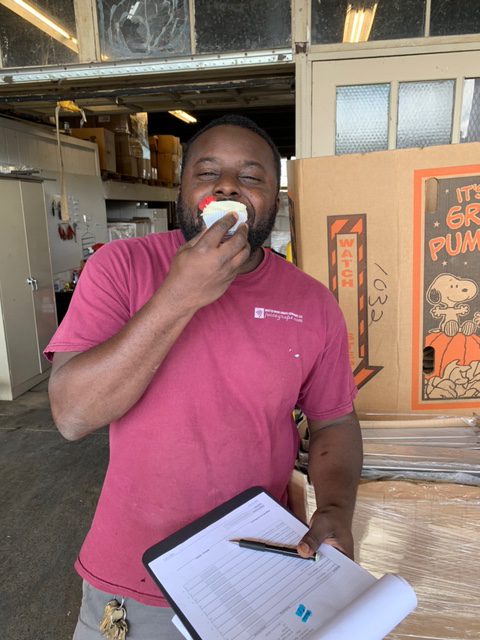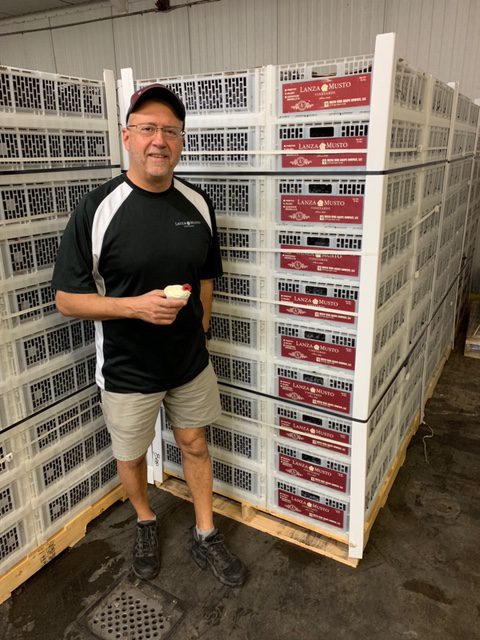 Ready to make your own Wine? Musto Wine Grape is here to supply you with everything you need to make the wine of your dreams. Email us at sales@juicegrape.com or call (877) 812-1137 to speak with someone who can get you started!