What would New Years be without a glass of sparkling wine in hand?
We have come to associate sparkling wine so closely with celebration that it is difficult to imagine popping open a bottle of bubbly without a particular celebratory function in mind. What better time to celebrate than the start of a brand new year?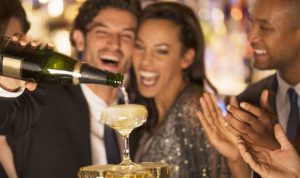 First off let's clarify – can we call all sparkling wine Champagne? 
Nope! Champagne is sparkling wine that comes from Champagne, France. You may have heard of Cava (sparkling wine from Spain) or Prosecco (sparkling wine from Italy). Sparkling wine that doesn't fit into any particular designation and follow the rules of each country or region can be simply called sparkling wine.
Great! Now that we've got that covered, what are some of the things I should know about sparkling wine?
There are multiple ways to make it – Champagne/traditional method, Charmat/tank method, ancestral method, and forced carbonation. Each have their merits and drawbacks.
It isn't just for celebrations or big life events, despite commonly being known for this. Some would argue that opening a bottle of sparkling wine IS the special occasion!
You can make it at home with the proper equipment, time, and patience.
Looking for some bubble recommendations for this New Year? Any on the list below are sure to be bit hits at your upcoming holiday event:
Champagne: Though the priciest of this list, Taittinger Brut La Francaise Champagne is an excellent choice if you're looking for the real deal: high quality Champagne that is actually from its namesake! If you're ready to start your year off with a $49.99 bottle, it's sure to not disappoint.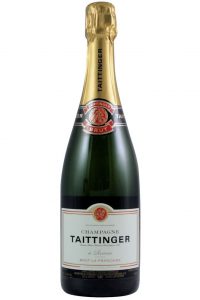 Cremant: Looking for Champagne, but don't want to pay the premium for it? Look no further than Cremant de Loire. Some of the greatest sparkling wines are made in the Loire, and they don't cost the pretty penny that their cousins over in Champagne do thanks to a lesser-known namesake, but still excellent quality. Try Lucien Albrecht Cremant d'Alsace's Brut Rose at $24.99. 
Cava: At $14, Biutiful Brut Cava is an absolute steal! Look for aromas of toast, pear, and apricot. 
Prosecco: Find yourself a bottle of 2017 Andreola Dry (Valdobbiadene Superiore di Cartizze) and you're in for a treat. At 11.5% ABV this is a delicious and approachable Prosecco, and with a $24 price point, who can complain? 
Piquette: If you're interested in the natural wine movement, this is your best bet. Made from the already-fermented pommace, piquette is an ancient and traditional method of making low ABV bubbly wine. Light and refreshing, this style was very recently brought back into style by Wild Arc Farm in Hudson Valley NY. Try a bottle of the Piquette which can be found for about $14.99. 
How much do you know about sparkling wine? Do you make it at home? Check out our upcoming installment of home sparkling winemaking to learn more!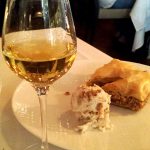 Who doesn't love a good piece of baklava with a nice wine pairing?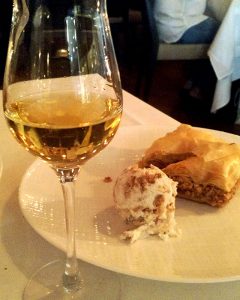 What's that? You've never eaten baklava while drinking wine? Looks like you're in for a treat! (Literally.)
Especially around this time of year when we get to enjoy so much delicious cooking, a sweet, honey-laden piece of baklava is arguably the perfect way to conclude a meal.
Interested in making your own? While there are a million ways to make it, this is one of the most straight forward recipes to follow. You can always mix and match with other recipes as well. For example, some Turkish recipes call for including pistachios, and some Greek recipes include finely ground almonds to be included within the walnut mixture to aid in binding the nut mixture together (it works like a charm)!
Because baklava is so sweet and has an intense honey flavor, try finding a wine that will meet it at this point of heavy sweetness, but able to stand up to the dessert through cutting through with the wine's natural acidity. This could be:
Sauternes from the Bordeaux region of France. This is one of the most important and famous sweet wine regions.

Ice wine. You can find producers from Germany, Austria, the northern USA and Canada who make wine in this interesting and unique method.

Muscat from Samos, Greece. These rich-hued orange-amber colored wines are like drinking a liquid form of baklava. Apple, pear, apricot, honey, and sweet spice flavors are to thank for this delicious wine.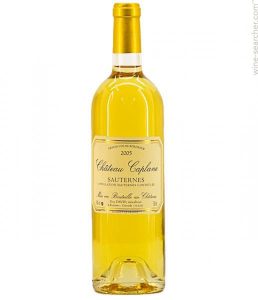 Or go another route and choose a dry style wine if you don't have a big enough sweet tooth for a sweet wine and a sweet dessert at the same time. These options could be:
Chardonnay. Whether you choose new world or old world

Chardonnay

for this pairing, make sure it's been aged in oak, notably American oak (most commonly associated with new world Chardonnays). This added layer of associated creaminess will lend to smooth, approachable drinking with such a sweet after-dinner treat.

Champagne. The holidays are a time for celebrating and finally opening up that wine you've been saving. So pop open that bubbly and get partying!