Mettler Ranch – Musto's Newest Vineyard in Lodi, CA
The Mettler Ranch
Musto Wine Grape is excited to announce their newest vineyard addition, the Mettler Ranch. The Mettler family has been farming wine grapes since the 1770's in California. They focused their vineyard growing in Lodi in the 1800's. Their family is now in its eighth generation of wine grape growing, with the 6th and 7th generation both recipients of the Agricultural Hall of Fame. It's safe to say that vineyard farming is in their blood.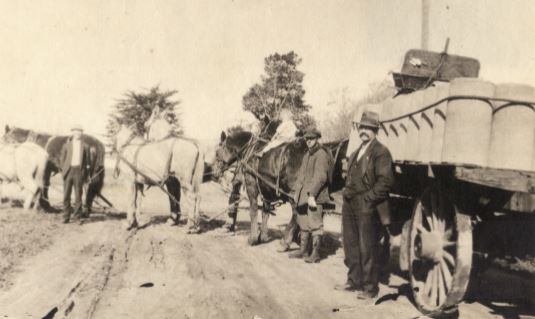 Regardless of their history, the Mettler family is constantly introducing new and progressive practices to create high quality wine grapes. They farm all of their vineyards sustainably (via LODI RULES) and as organically as possible; with certain blocks being certified organic by the CCOF (California Certified Organic Farmers). They use integrated pest management, cover crops, composting; and disease control through trellising, shoot positioning and leaf removal. The Mettler's believe in farming the land for healthy vines and consistent wine quality.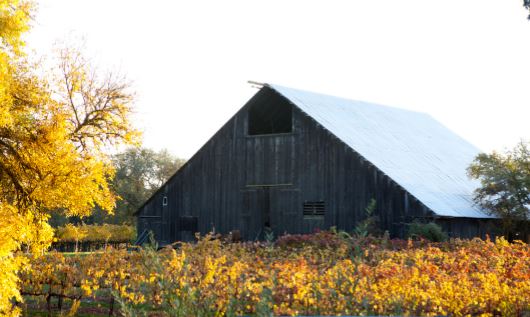 Organic Farming at a Glance:
Soil:
Building organic matter within the soil is key to organic farming. You must feed the soil in order to feed the plant. The balance of the soil structure is critical not only in organic farming but to the overall health of the vine.
Cover crops in vineyards are used to fix nitrogen and soil tilth. They create a habitat for beneficial insects and reduce erosion. Cover crops can also be helpful in weed control, and reduces air pollution by keeping dust down in the vineyards
Use of compost on the vineyards floor if needed.
Disease Control:
Prevention is key
Modern trellising, shoot positioning, and leaf removal allow sunlight penetration and air flow into the vine's canopy, greatly reducing mildew pressure.
Pest Control:
Organic farmers must encourage a healthy ecosystem; to include and encourage predatory insect species, which eat pests
o By not using pesticides, beneficial insects remain in the vineyards.
Owl boxes placed in vineyards create a natural form of pest control
 Weed Control:
Mechanized in-row cultivator
Hand hoeing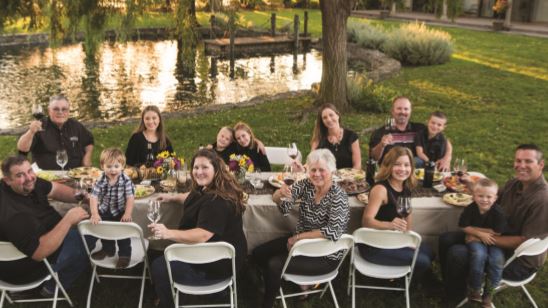 The Mettler family farms over 800 acres in the Lodi Appellation, some of which date back to their family's original properties which are over 100 years old. In keeping with their progressive nature, they were the first to introduce French clones in the Lodi region. The family is very focused on producing wine grapes that make consistent and richly crafted wines.
PS- you might have noticed Berton Costamagna from Delta Packing (another one of our Lodi wine grape providers) in the Mettler family photo. This is because Berton is married to Kelli Mettler (now Costagmagna). Kelli is head of Wine Sales for her family's winery. You might have met Kelli and Berton at our last Winemaker Competition Celebration. As a family run business, we at Musto Wine Grape love being able to work with other growing family businesses. If you visit Mettler Vineyards you'll see their wine dogs and next generation running around in the vineyard, including Berton and Kelli's son Caden.
Wine Grape Varieties Available:
Pinotage
Grenache Noir
Merlot
Petite Sirah
Syrah
Cabernet Sauvignon
Zinfandel
Sangiovese
*All grape varieties are available in 36lb cases or in frozen must by request
The Mettler Vineyards:

The Mettler Vineyards are located in Lodi's Mediterranean Climate. Warm, dry summers, and cool moist winters. The dry warm summer days allow Lodi grapes to develop ripe fruit flavors while the distinctive breezes maintain the natural acidity for structure and complexity in the finished wines.
Mettler's Wines of Distinction:
The Mettler family has their own winery located in Lodi, CA. Their winemaker, Adam Mettler recently won Winemaker of the Year from Wine Enthusiast. He creates award winning wines for many wineries in Lodi, including his family's winery.
Awards Received:
Cabernet Sauvignon: Red, velvety and complex with true varietal characteristics

92 Points – Wine Enthusiast 2019
91 Points – Wine Enthusiast 2020

Petite Sirah: Deep and layered with concentrate flavors and excellent balance

94 Points – Wine Enthusiast 2019
#33 of the Top 100 Wines of 2019 – Wine Enthusiast
92 Points – Wine Enthusiast 2020

Old Vine Zinfandel: Hearty and full bodied with a genuine "zin" personality

91 Points – Wine Enthusiast (Feb. 2020)
92 Points – Wine Enthusiast (April 2020)
For more information regarding the Fall Harvest please feel free to contact us at sales@juicegrape.com or give us a call at 877-812-1137. We are looking forward to helping you with your next great wine!