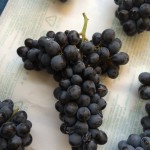 2016 HARVEST OUTLOOK FOR SOUTH AFRICA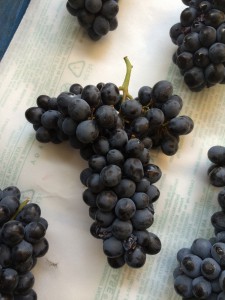 The Breede River Valley is surrounded by the Atlantic and Indian Oceans, and is nestled between the Simonsberg and Drakenstien mountains.  Because of this unique topography, cool air from the oceans flows through the valley creating small, cooler micro-climates.  Farmers are able to use the Breede River to irrigate their vines, thus creating ideal grape growing conditions in an otherwise un-farmable part of South Africa.  The valley is an hour's drive from Cape Town and more temperate than the Stellenbosch Valley – resulting in grapes that express good fruit characteristics without overripe jamminess.
Yet even with the cooler micro-climate and irrigation, South Africa had a very dry growing season. Unseasonable heat waves in December and February caused earlier-than-normal harvest schedules.  These heat waves also caused some varieties to become unavailable to us this year. Unfortunately due to this season's climate and berries not reaching full maturity, the Cabernet and Merlot from South Africa did not meet our quality standards and thus will not be available this season. However, the Pinotage and Sauvignon Blanc matured perfectly and are on their way to Connecticut. We expect the grapes to arrive around March 18th. While the hot and dry growing conditions this season will result in lighter yields, the berries will be more intense thus leading to more complex and intense finished wines.
We are looking forward to bringing you our high quality Pinotage and Sauvignon Blanc from South Africa in mid-March! The grapes come in 20lb cases and yield about 1.25 gallons per case. We strongly advise you to pre-order these grapes as last year we sold out of the Pinotage.
Note about Pinotage:  The Pinotage Grape was created in 1925 and is a cross between two vinifera grapes, Pinot Noir and Cinsault. Abaraham Izak Perold created the grape to bring out the brilliant robust flavors that both Pinot Noir and Cinsault possessed, while making the grape easy to grow. Now Pinotage is known to produce smoky, earthy flavors with hints of tropical fruits. Pinotage sourced from the Breede River Valley produce wines that express notes of cedar, plums, and dark berry notes. The wine then rounds out with a smooth, tannic structure. Enjoy these wines with a hearty stew or red meat.  Please note that if you punch through too vigorously during fermentation you can get an almost burned plastic characteristic. It is better to ferment Pinotage at lower temperatures.
Note about Sauvignon Blanc from South Africa: Sauvignon Blanc produced from the Breede River Valley are often very complex and with notes of minerals such as flint, and bright fruit flavors such as apricot.
Cheers! And Happy Winemaking!