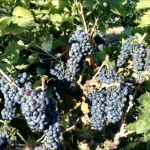 "The time has come to find an Old Vine Zin that is the perfect fit for every occasion. With a deep red color that beautifully inundates the glass, this luxurious Zinfandel immediately captures your attention…."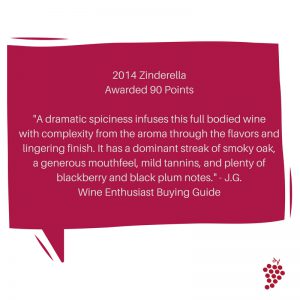 Get excited Winemakers because Zinderella Zinfandel grapes are coming to the East Coast. The Zinderella wine was inspired by perseverance and invigorated by a willingness to never give up on a dream, Zinderella embodies so much more than just wine. From the heart of the esteemed Lodi Appellation, a land recognized as the Zinfandel Capitol of the World; only select Zinfandel grapes that have withstood the test of time have been chosen. With deep, rich Zin flavors, each bottle of Zinderella is an inspiration to follow our dreams and create memories.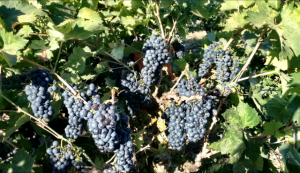 Who else is excited to create their own version of Zinderella? I know we are! The Zinderella grapes are sourced from one of our oldest vineyards in Lodi. These grapes are over 35 years old, head pruned and ready to create some delicious wines. We suggest using the following yeasts when creating your perfect Zin.
Yeast Suggestions:
CLOS

: This yeast will ferment under tough conditions. It's a great yeast if you don't have good temperature control. It will help enhance aromatic structure and can handle a high alcohol tolerance (17%). CLOS helps highlight the intensity of the grape that comes with the vine's age. Old head pruned Zinfandel vines produce some delicious and bold wines.
RP-15: This yeast will help balance out the mouthfeel of your wine. If you are interested in a tempered Zinfandel then this will help bring out the bright red fruit characteristics along with mineral flavors. If you like your Zinfandel with a balance of fruit and earth this is the yeast for you.  RP15 can handle higher Brix and will ferment up to 17% alcohol.
VRB: Bring on the fruit bomb! VRB will help promote all of those fruit characteristics you love in your Zinfandel. Think ripe jam, plum, and raspberry; while softening tannins and rounding out around 17% alcohol. This yeast is great for those who want to create a bright and fruity Zin.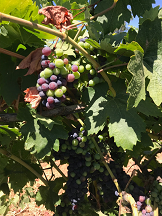 Zinderella going through verasion 
Our grower Paul has a quick update for us regarding the Zinderella grapes, "As you can see veraison has already happened, and now the berries are ripening and coloring nicely. This year's 2018 wine grape crop is shaping up nicely for us! Overall fruit sets are slightly lighter than last year, but as we know, with lighter crop sets, it increase expectations of enhanced flavors and better total quality."
Give us a call at 877-812-1137 or shoot us an email at sales@juicegrape.com to set up your order for the fall!