Zinderella – 88 Points in Wine Enthusiast!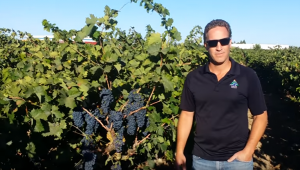 Congratulations to our Lodi Growers on earning 88 Points in Wine Enthusiast for their  Old Vine Zinfandel Wine – Zinderella.
"Zinderella, an Old Vine Zinfandel – Inspired by perseverance and invigorated by a willingness to never give up on a dream, Zinderella embodies so much more than just wine. From the heart of the esteemed Lodi Appellation, a land recognized as the Zinfandel Capitol of the World; only select Zinfandel grapes that have withstood the test of time have been chosen. With deep, rich Zin flavors, each bottle of Zinderella is an inspiration to follow our dreams and create memories. This is our Zinderella Story" – via Zinderella "The Perfect Fit"
Cheers to Lodi Wine & Lodi Grapes. Make sure to put your order in for Zinderella Old Vine Zinfandel Grapes for this Fall.