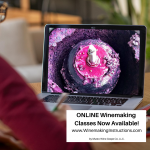 Musto Wine Grape is Now Offering Online Winemaking Classes!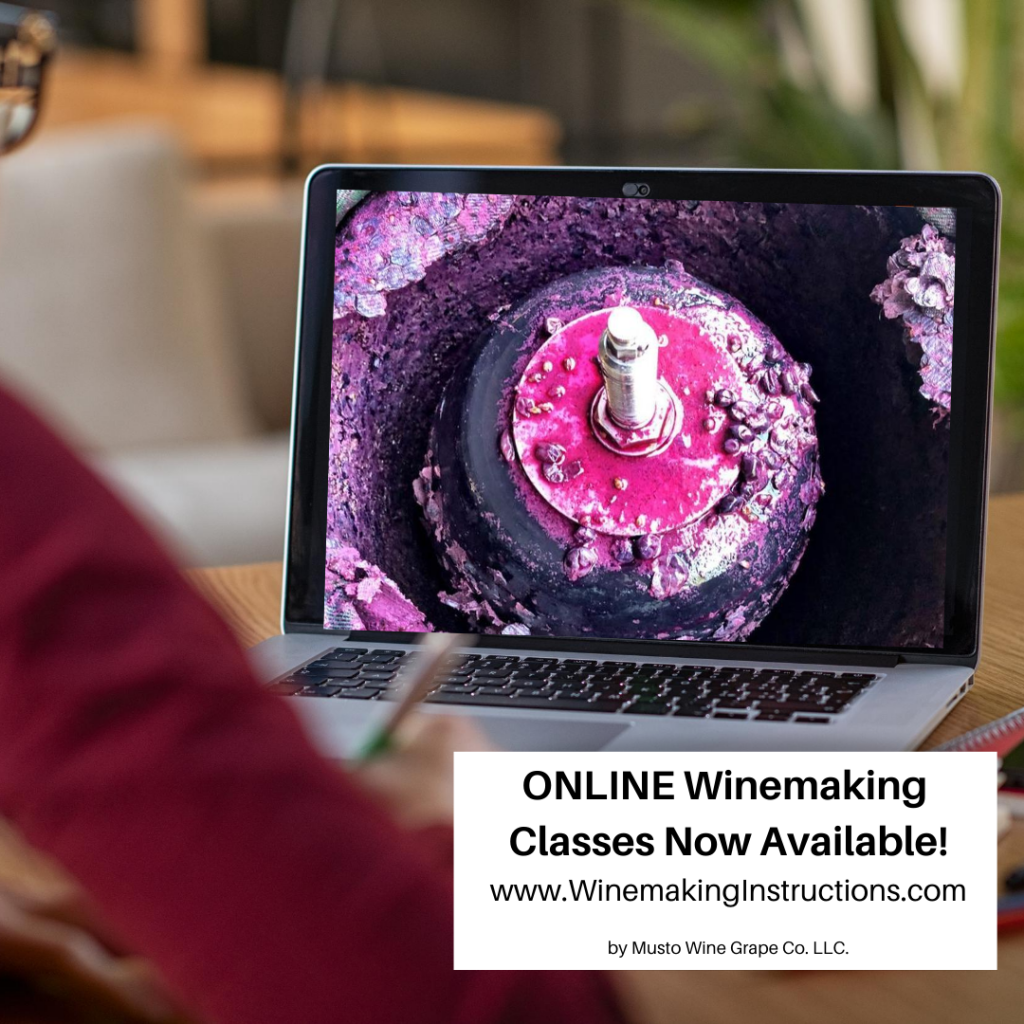 Musto Wine Grape and Winemaking Professor Frank Renaldi are proud to bring you WinemakingInstructions.com. Take our Winemaker Bootcamp Course or take whichever winemaking instructions classes that interest you the most. With over 45 videos to choose from there is something for everyone! Videos range in price from Free to $19.99 depending on the topic. Check out WinemakingInstructions.com today and get prepped for harvest!
Videos Available at www.WinemakingInstructions.com:
Introduction to Winemaking
Cleaning and Sanitizing
Fermentation Protocol Descriptions
Storage Vessels
Washing and Using Used Bottles
Wines to Blend
Winemaker's Bootcamp Bundle
Corking Wine Bottles
Degassing Wine
Electrodes
Sodium Hydroxide
Testing for Pectin
Adding Oak Powder
Adding Yeast
Bench Testing
Blending Wines
Bottles, Corks, and Foils
Cold Soaking and Enzymes
Handling High Brix
Measuring and Adjusting SO2
Oaking Your Wine
pH and TA in Your Wine
Racking Your Wine
Stuck Fermentation
Wine Faults
Yeast and Nutrients
Addressing Sulfur Issues
Back Sweetening
Bentonite
Bottling Wine
Filtering Wine
Making Port
Malolactic Fermentation
Measuring Alcohol
Post Fermentation Adjustments
How to Make Rose
Tannins
Wine Stability
Working with Barrels
YAN
Crushing and Destemming
Making Wine from Juice
Measuring and Adjusting Must
Pressing
Interested in Making Your Own Wine? Give us a call (877-812-1137) or email us (sales@juicegrape.com) and we will help you get started!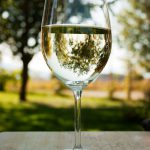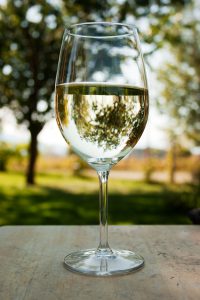 Trebbiano is a thinner skinned white grape from the very center of Italy, Umbria. Trebbiano accounts of roughly 1/3 of white wine grapes planted in Italy. Known for its fruity punch and bright acidity, Italian winemakers have been using this grape as a key component in white wine blends for hundreds of years. Trebbiano is also used in Italy to make premium quality balsamic vinegar. The Italians are not the only culture to have a unique use and high value for the Trebbiano grape. France uses Trebbiano (known there as Ugni Blanc) for the production of Cognac and also as a blending grape for wine production.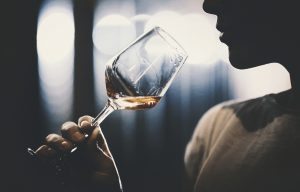 Trebbiano is an excellent blender for white wine production as it has a soft aroma that can easily compliment other white grape varietals. Subtle hints of citrus and minerality can easily meld with other more dominant white wine grape aromas upon blending. The flavors found in the aroma will carry through to the palate; lemon, wet stone, grass, and apple.  For the winemaker, using yeasts such as Alchemy I or K1-V1116 will help to produce a stronger aroma and fruit flavors. Both yeasts should be used in a temperature controlled environment, as to not generate too much heat during fermentation, burning off important aromatic esters. This grape would complement more bold white grape varieties such as Sauvignon Blanc, Muscat, or Gewurztraminer. It would be wise to ferment each wine in the blend separately and then blend post fermentation. Trebbiano can help increase quantities and balance out a stronger flavored or more acidic white wine. The use of fermentation aids such as Opti-White and Booster Blanc will also help to promote and retain the important varietal aromas. We always advise to use a complete nutrition program throughout fermentation, including the use of Go-Ferm, Fermaid O, and Fermaid K. This will help avoid any stuck fermentations and off aromas. 
              If you are looking to make a classic, refreshing stand-alone Italian white wine or blend, Trebbiano could be one of your best options.  It's mild fruity flavor and aromas are enjoyable on their own or within a blend. Musto Wine Grape is proud to source fresh Trebbiano juice directly from Italy. Try some this season for a refreshing taste of Italy.
Musto Wine Grape brings in Italian juices from Italy every October. If you're interested in making wine from Italian Juice please email sales@juicegrape.com for more details.
by the Winemakers at Musto Wine Grape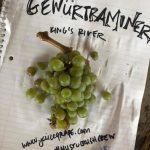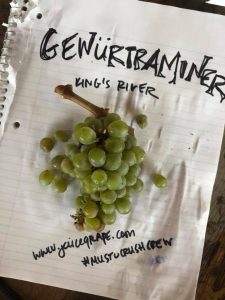 Gewurztraminer is an aromatic German varietal that has been twisting tongues of wine enthusiasts for decades. Only in the past decade has Gewurztraminer been making a more consistent appearance on wine lists and in wine stores. With interest in not just sweet, but complex, sweeter wines trending amongst millennial drinkers, varietals like Gewurztraminer are seeing a surge in their popularity.
              Gewurztraminer is a grape variety that is originally from the Alsatian region of France, on the German border. Its attractive pink to light red color of its skins was thought to be a genetic mutation of the Red Traminer grape of Germany and Northern Italy. Its name comes from the German "Gewurz", which means "herb" or "spice". When sipping Gewurztraminer, it is easy to see the development of its name, as the grape is famous for its floral, slightly herbal, and spicy aromas. Upon vinification, the grape often has large aromas of lychee, rose petal, white pepper, and passion fruit. The varietal is most well-known for its intense aroma. Even small amounts, when added to a blend, will greatly enhance complexity of the aroma.
              When making your own Gewurztraminer, Musto Wine Grape imports Gewurztraminer from the Central Valley of CA. This premium grape growing region generates a ripe, bold example of Gewurztraminer. The grapes average around 24-26Brix upon arrival, with appropriate, refreshing acidity. We would suggest using Vin 13 or R2 yeast to enhance the varietal character and to help promote the fruity and floral aromas that the Gewurztraminer is known for. The addition of supplemental yeast nutrients such as Booster Blanc and Opti-White will help to preserve the intense aroma for long term enjoyment and a small addition of FT Blanc Soft can help to increase the mid-palate volume and intensity of flavor. We always advise to use a complete nutrition program throughout fermentation, including the use of Go-Ferm, Fermaid O, and Fermaid K. This will help avoid any stuck fermentations and off aromas.  Gewurztraminer will not benefit from malolactic fermentation.
              The intense perfume-like aromas and luscious tropical flavors found in Gewurztraminer make it an excellent pairing for spicy food such as Asian cuisine or Indian Curry. It is a refreshing patio sipper with such an astounding aroma, it is guaranteed to impress anyone who you may pour it for.
by the Winemakers at Musto Wine Grape