ONLINE Winemaking Classes!
Musto Wine Grape is Now Offering Online Winemaking Classes!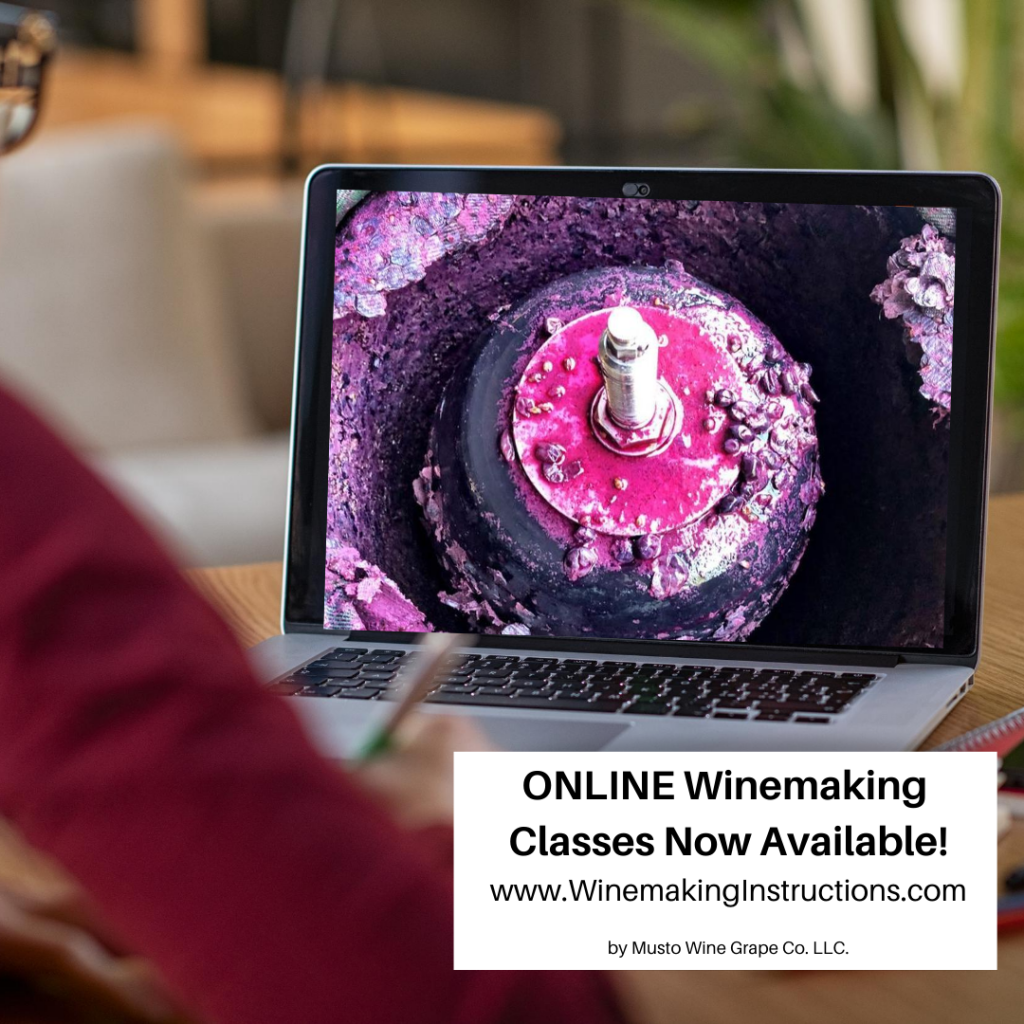 Musto Wine Grape and Winemaking Professor Frank Renaldi are proud to bring you WinemakingInstructions.com. Take our Winemaker Bootcamp Course or take whichever winemaking instructions classes that interest you the most. With over 45 videos to choose from there is something for everyone! Videos range in price from Free to $19.99 depending on the topic. Check out WinemakingInstructions.com today and get prepped for harvest!
Videos Available at www.WinemakingInstructions.com:
Introduction to Winemaking
Cleaning and Sanitizing
Fermentation Protocol Descriptions
Storage Vessels
Washing and Using Used Bottles
Wines to Blend
Winemaker's Bootcamp Bundle
Corking Wine Bottles
Degassing Wine
Electrodes
Sodium Hydroxide
Testing for Pectin
Adding Oak Powder
Adding Yeast
Bench Testing
Blending Wines
Bottles, Corks, and Foils
Cold Soaking and Enzymes
Handling High Brix
Measuring and Adjusting SO2
Oaking Your Wine
pH and TA in Your Wine
Racking Your Wine
Stuck Fermentation
Wine Faults
Yeast and Nutrients
Addressing Sulfur Issues
Back Sweetening
Bentonite
Bottling Wine
Filtering Wine
Making Port
Malolactic Fermentation
Measuring Alcohol
Post Fermentation Adjustments
How to Make Rose
Tannins
Wine Stability
Working with Barrels
YAN
Crushing and Destemming
Making Wine from Juice
Measuring and Adjusting Must
Pressing
Interested in Making Your Own Wine? Give us a call (877-812-1137) or email us (sales@juicegrape.com) and we will help you get started!