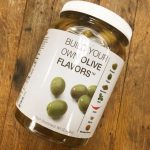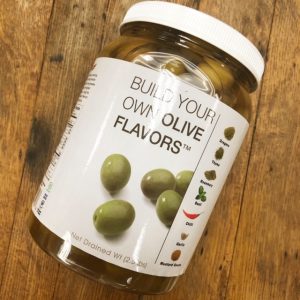 Do you love Olives as much as Stevie? If you do then we have the olives for you! Musto Wine Grape has a new product, 2.5lbs of green olives ready to be infused and consumed!
Add your favorite spices to the olives. Oregano, crushed pepper, thyme, rosemary, basil, chilli, garlic, or mustard seed for example. Or add 1 large sliced carrot, 1/2 large onion, and 1/2 large red bell pepper, cutting the onion in 3/8 inch dice and the pepper in thin julienne cuts to create a marinade. Mix the marinade with 2 oz of virgin olive oil and 1 oz of red wine vinegar.
A great winter project or gift for your favorite foodie.
Call Musto Wine Grape to reserve your Build Your Own Olive Flavors Kit. – 877.812.1137