2019 Wine Grape & Juice Harvest Report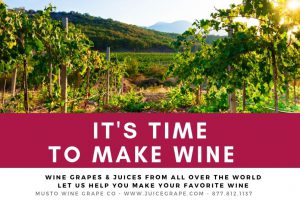 Harvest should begin in Central Valley around August 28th with grapes and juices arriving after Labor Day. This year's crop has had moderate temperatures all summer and our grapes look fantastic. The crop is looking to be of normal size with normal ripening and tentative harvest dates.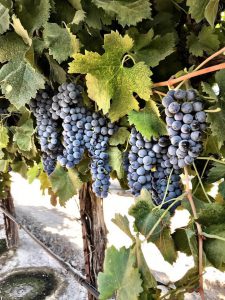 2019 Wine Grape Update:
Suisun Valley: The Lanza-Musto Vineyards Petite Sirah is thriving! Developing into a colossal, intense grape, our Petite Sirah is looking to be one of the top grapes of 2019. The Suisun Valley grapes should start harvesting around the 3rd week in September. Did you know that Lanza-Musto Vineyards has been certified by the California Sustainable Wine Growing for our vineyard practices? This is a certification that happens every year where we must uphold the standards of sustainable wine grape growing.
Lodi: We have a new Ranch coming on board with us this year from The Mettler Family. Mettler Family wines is home to brother and sister – Adam Mettler and Kelly Costamagna. Adam was recently named winemaker of the year and Kelly runs the wine distribution end of the business. Some of you might have met Kelly at our Winemaker Dinner last winter. We will have a lot of interesting wine grape varieties coming out of the Mettler vineyards such as Viognier and Pinotage. We will also have some wonderful Old Vine Zinfandel from Zinderella, see the vineyard by clicking HERE and other high quality grapes from the Costamagna Vineyards. The Mettler Family, Zinderella, and Costamagna Vineyards have all been certified by the LODI RULES Sustainability program! You'll be able to tell by the special seal on the label. We have put together a blog post that explains how the LODI RULES Sustainability certification works. Click HERE for more information.
Central Valley: These will be some of the first grapes on the dock! The Central Valley grapes are hitting 19 and 20 Brix! It will only be a matter of time before they arrive. One of our Ancient Vine grape growers walks us through the vineyard during verasion. Click HERE to see how the wine grapes are developing. We will have Ancient Vine Alicante, Carigane, Grenache, Barbera, and Muscat available this fall. Also, Frank Musto's Black Muscat will be rolling this season. Ask Christina about how to make Black Muscat wine, she made a batch this past fall! Also, the King's River, Tempranillo is looking delicious. We had a lot of great feedback on this variety. If you're looking for something new to try, check it out.
Washington State: We will have three vineyards providing fruit for us from Washington State this year! Our Rattlesnake Hills Vineyard, and our newest Wahluke Slope and Red Mountain Vineyards. We are very excited to bring these new vineyards to you. Check out our Cabernet Franc and Cabernet Sauvignon and see what these new vineyards have to offer!
New offerings for 2019: Russian River Pinot Noir (will probably be the only season we will be able to receive this awesome fruit!), Sonoma Attwood Ranch Cabernet Sauvignon, Contra Costa Italian grape varieties, Paso Robles grapes, and additional Ancient Vine offerings.
Give us a call or shoot us an email to discuss your 2019 wine! 877-812-1137 – sales@juicegrape.com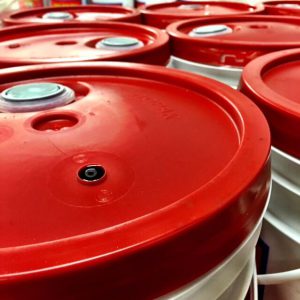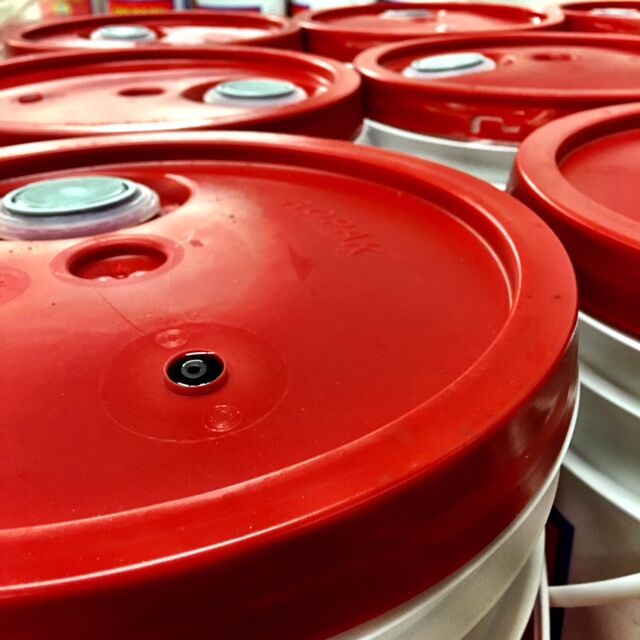 2019 Wine Juice Offerings:
California: We have many labels of high quality juices coming in from California this fall. Cry Baby, Bella California, Lodi Gold, California Select, and Colina del Sol, just to name a few. The fresh juices are stored at 35 degrees and arrive as if the juice just came out of your wine press. You can either hit the juice with SO2 and inoculate with your chosen yeast, or you can let the juice warm up and ferment using the native yeast found in the skin of the crushed/pressed grape.
Fresco Juices: Mosti Mondiale Fresco is proud to be the only product to offer home winemakers their own vineyard in one unique package. Each pail is carefully pre-balanced, inoculated with the perfect yeast, and infused with liquid enzymes to help create a delicious and palate pleasing wine. The Fresco juices come from California, Austrailia, and Italy.
Italian Juices: Our Italian juices will arrive in late October. The Italian juices are always full of flavor and provide palate pleasing, age worthy wines.
Give us a call or shoot us an email to discuss your 2019 wine! 877-812-1137 – sales@juicegrape.com
We know that was A LOT of information. If you have any questions or would like to discuss your potential order, please do not hesitate to reach out. We look forward to helping you with this year's vintage!
Sincerely,
The Musto Crush Crew
877-812-1137 – sales@juicegrape.com