Coquito Recipe
Who doesn't love a delicious holiday cocktail? Over the years the Musto Crush Crew has helped Coquito makers find the perfect bottle to display their creation. Coquito is a Puerto Rican holiday drink. It is a delicious blend of sweetness, nutmeg, and a little zing of rum.  You and your guests won't be disappointed when you try out this tasty holiday drink. For the month of November, in honor of Coquito season we are offering 10% off select wine bottles. Click HERE for more details. Below is our suggested recipe. We hope you enjoy it!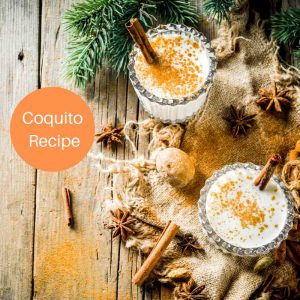 Ingredients
2 – 14 ounce cans condensed milk

2 – 14 ounce cans evaporated milk

2 – 14 ounce cans coconut milk

4 ounces pure vanilla extract

1 teaspoon ground cinnamon

½ teaspoon nutmeg

14 ounces white Puerto Rican rum
Directions
Combine all ingredients into a blender and mix until well combined.

Transfer mixture into glass bottle (1 gallon-sized or 3 liter-sized) and refrigerate overnight.

Serve in a glass of your choice and top with a sprinkle of ground cinnamon.

Once you create your delicious Coquito check out Musto's wide selection of wine bottles. Coquito looks wonderful when gifted in a Frosted Bottle, Standard Clear, Standard Green, and more!
recipe via The Latin Kitchen