Touriga Nacional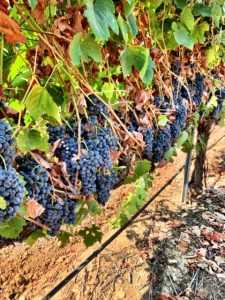 Touriga Nacional is a thick-skinned grape, considered one of Portugal's premier grapes.
The grapes are rich in color and tannins, giving excellent structure and ageing capacity. Intense flavors, ranging from floral to fruity – ripe blackcurrants, raspberries – with complex hints of herbs and licorice create a party on your palate. If you're looking for a new interesting wine to make this year, Touriga Nacional is a great contender.
Look for it on Musto Wine Grape's dock in early September.
Keep track of wine grape and juice arrivals via MWG's Harvest Tracker