Musto Crush Crew's Pumpkin Wine Recipe (6 Gallons)
Create and serve some spooky at your next Halloween party with Musto Crush Crew's pumpkin wine recipe!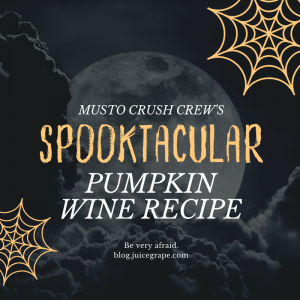 Ingredients:
24 pounds of pumpkin, canned or grated (approx. 2 medium pumpkins or 1 large pumpkin)
6 gallons of Pinot Grigio (Shop here)
12 tablespoons ground cinnamon
6 inches of fresh ginger root
4 tablespoons ground nutmeg
Fructose/Sugar – Depends on the heaviness you are aiming for. 9-18 pounds is standard range. (Shop here)
6 grams of yeast nutrient, Fermaid-K (Shop here)
3 ounces of acid blend (pumpkins are low acid, so you need to add acid to aid in proper fermentation) (Shop here)
6 grams of wine yeast, EC11-18 (Shop here)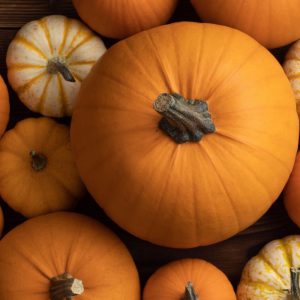 Instructions:
If using a fresh pumpkin, wash, peel, and grate/chop the pumpkin. Place pumpkin in your main fermentation vessel. Add your raisins, cinnamon, ginger, nutmeg and water (boiling). Allow to sit overnight.
Next, add the fructose/sugar, acid blend, and yeast nutrient. Stir until sugar is dissolved. Incorporate yeast into the mixture and stir. Stir daily until fermentation reaches zero (specific gravity of 1.040) – which usually takes about 3-5 days. The mixture should begin to bubble and a mild yeast smell should occur. Read more about Brix here (link)
Once the first fermentation is complete, the pumpkin should have turned into must. Strain and collect the rest of the juice from inside the must by squeezing. Use a racking cane auto siphon to siphon into your secondary fermentor and airlock. (Which airlock would be best?)
Rack at 3 weeks, and then every 3 months for a year. At one year, bottle and let age for at least a year.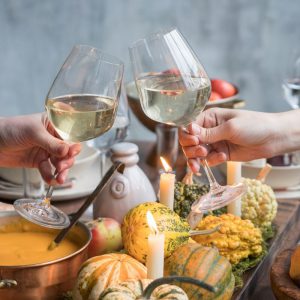 Want to make more of you own wine? Musto Wine Grape Company is New England's largest supplier for home winemaking products and services. We'll get you set up with all of your juice, grape and equipment needs and have you on track to making your own perfect pairing. Visit juicegrape.com or give us a call at (877) 812 – 1137 to learn more. We look forward to hearing from you!