What are Fresco Juices?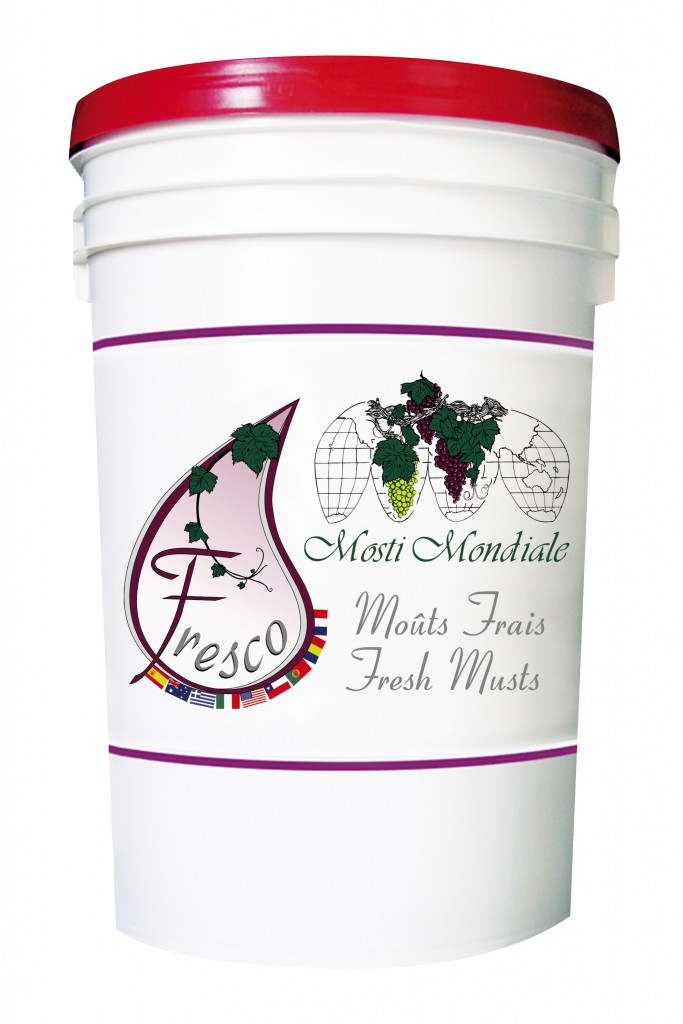 Ever bake a cake from a box and it came out delicious? Did you know you could do the same with winemaking?
Mondiale Fresco is proud to be the only product to offer home winemakers their own vineyard in one unique package. Each pail of juice is pre-balanced and adjusted to ensure you have the best winemaking success possible. Just warm up the juice to fermentation temperature and watch it go.
What does "pre-balanced" and "adjusted" mean?
Every season Mother Nature gives us a different wine grape harvest. Some years the acid, pH, and sugars are all in line with each other. Most times they aren't and there needs to be some slight adjustments made pre-fermentation to ensure top wine quality. The Fresco juices are adjusted so that the acid, pH, and sugar levels are all in balance with each other. This makes for an easier fermentation and, a very pleasing wine.
Depending on the varietal of wine you choose, enzymes and tannins might be added – all pre-measured, and ready-to-go, just open the packet and add to the pail. These add-ons help with wine clarity and mouthfeel, contributing to the "taste like made from scratch", or in this case, as if fermented on the skins. The Fresco juices are the best juices to work with for busy winemakers. You get the juice warmed up, watch it ferment, age, and bottle.
No muss, no fuss. Just delicious wine. Click HERE to via our list of Fresco Juices.
Fresco Juices are Pre-Order ONLY. Give us a call at 877-812-1137 to secure your Fresco Juice order.
A new grape has been added to our winemaking portfolio from Cry Baby – Grenache Blanc!
 
This grape is widely planted in Spain and the Rhone Valley.
It produces wines with good alcohol content, low acidity, citrus and herbaceous notes. A great blender for Rousanne or Muscat.
It's best to ferment at low temperatures in order for the bouquet to flourish.
Interested in trying a new white wine this season? Email sales@juicegrape.com