Valentine's Day Wine Infused Strawberries
A delightful treat for you and your sweet heart on Valentine's Day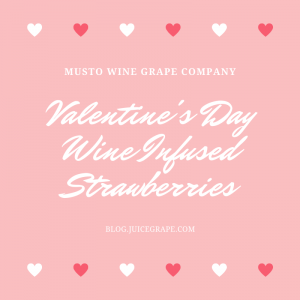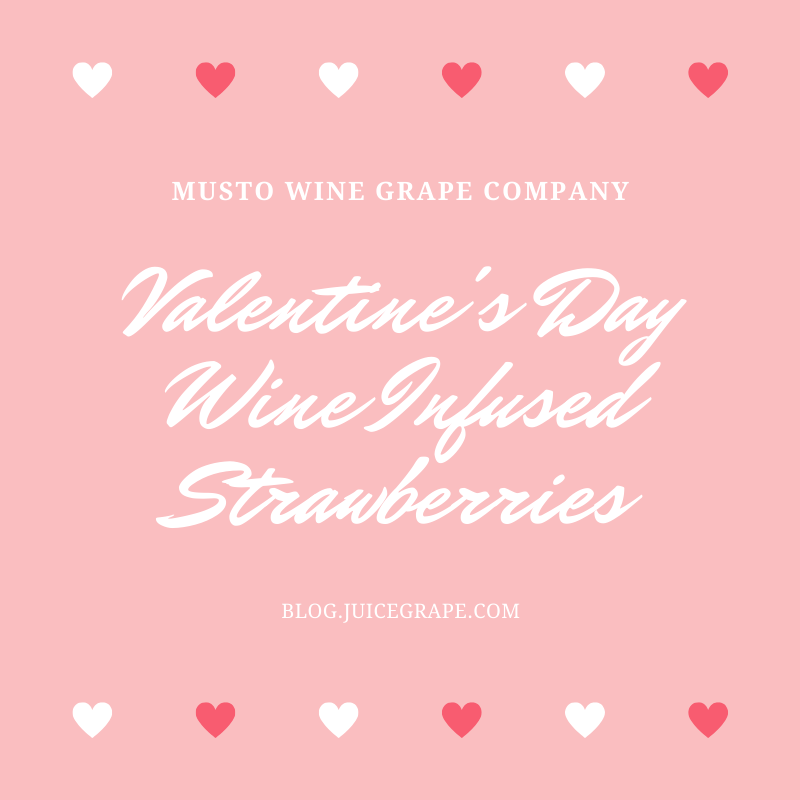 What you'll need:
– One Container of Strawberries (16 oz)
– One cup of white chocolate chips
– One cup of strawberry Moscato
– Pipette tubes

How it's made:
– Start by melting your white chocolate chips. You can do this by boiling water in a double boiling pot. You only need about 1 inch of water, giving some space between the water and the top half of the boiler. If you do not have a double boiler, try using any pot and metal bowl combo that fit together securely. Once the water is boiling, reduce the heat to low, and add your chocolate chips to the top bowl.
– Remove the melted white chocolate from the heat after a majority of it has melted. If there are still clumps, no worries, the chocolate will continue to melt as you stir it around. Stir until smooth.
(Optional) Add a few drops of red food coloring to bring your white chocolate to a sweet pink or a romantic red! Next, dip the strawberry ends into the melted white chocolate and twist the strawberry around to get all sides covered.
(Optional) Before the white chocolate hardens on the strawberries, quickly roll through some heart-shaped sprinkles. How cute!
– Now for the fun part – fill the pipettes with your strawberry Moscato, insert into the strawberries and enjoy!
Like Moscato?
Check out Shirley's White Chocolate Chip Cookie and Moscato recipe and paring.
Want to make your own Moscato d'Asti? Musto Wine Grape Company is New England's largest supplier for home winemaking products and services. We'll get you set up with all of your juice, grape and equipment needs and have you on track to making your own perfect pairing. Visit juicegrape.com or give us a call at (877) 812 – 1137 to learn more. We look forward to hearing from you!