Tentative Harvest Arrival Dates for the 2020 Wine Season
Published
August 13, 2020
|
By
cmusto
With the weather getting hotter and September getting closer we have put together a tentative harvest arrival calendar. This calendar is very subject to change, but we wanted to give you an idea of winemaking grape and winemaking juice arrivals.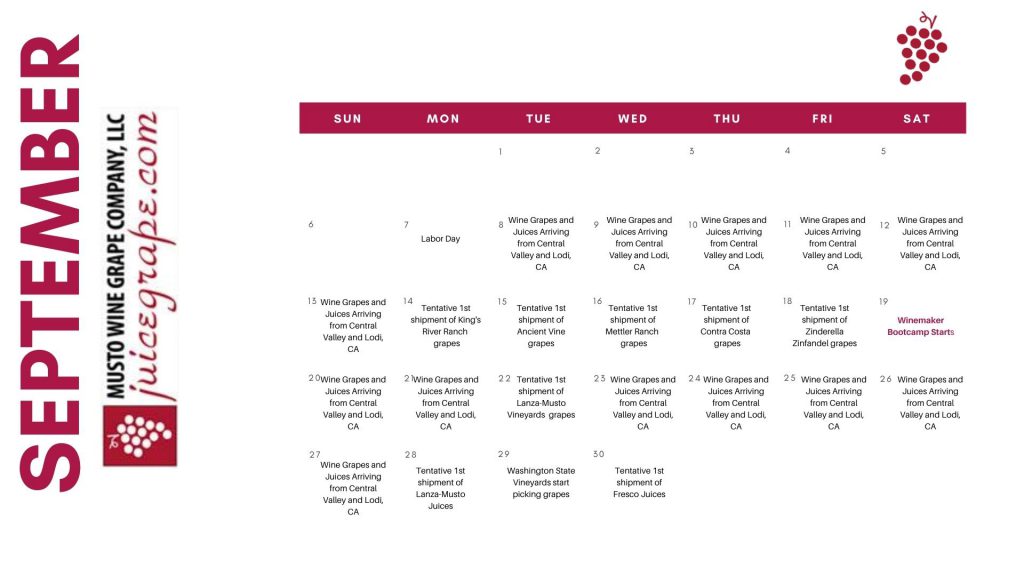 Don't forget to pick out your grapes and juices from our Harvest Menu and AVA Descriptions manual. We are always here to answer any questions you might have. Feel free to email sales@juicegrape.com or call 877-812-1137 with any questions. We have more up to date information available on our Harvest Tracker, Facebook Page, Instagram, and Youtube Channel. We look forward to speaking with you and helping you with this year's wine!
Ps- if you can't read the image, you can download it HERE.