With the weather getting hotter and September getting closer we have put together a tentative harvest arrival calendar. This calendar is very subject to change, but we wanted to give you an idea of winemaking grape and winemaking juice arrivals.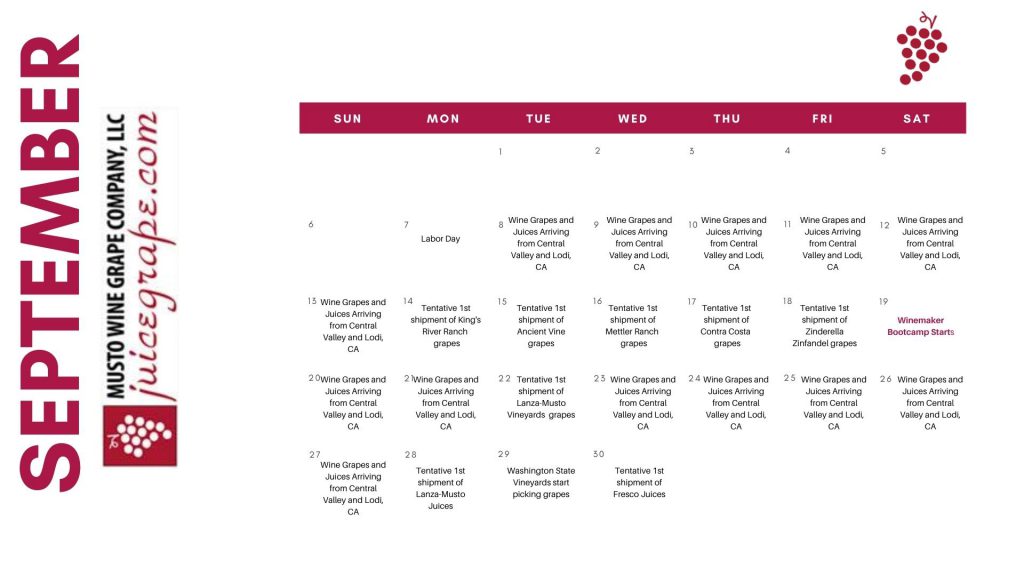 Don't forget to pick out your grapes and juices from our Harvest Menu and AVA Descriptions manual. We are always here to answer any questions you might have. Feel free to email sales@juicegrape.com or call 877-812-1137 with any questions. We have more up to date information available on our Harvest Tracker, Facebook Page, Instagram, and Youtube Channel. We look forward to speaking with you and helping you with this year's wine!
Ps- if you can't read the image, you can download it HERE.
Published
July 28, 2020
|
By
cmusto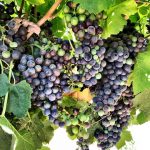 2020 Harvest Menu and AVA Descriptions
The 2020 Wine Grape and Juice Harvest will be underway soon!
Our growers are busy getting the vines ready for harvest and below is a list of our offerings this season. The 2020 Harvest Menu has the full list of all of our Wine Grape, Wine Juice, and Frozen Must offerings so far. The 2020 Fall AVA Designations and Descriptions document has in depth information regarding where we source our grapes and juices from.
2020 Musto Wine Grape Harvest Menu as of 072720
2020 Musto Wine Grape FALL AVA Designations and Descriptions
For more information regarding the Fall Harvest please feel free to contact us at sales@juicegrape.com or give us a call at 877-812-1137. We are looking forward to helping you with your next great wine!