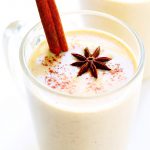 One of the best parts of this time of year is the eggnog.
Sure, maybe not everyone is the biggest fan. But if you do find yourself craving a cold, frosty glass of perfectly spiced nog as you watch the first snowfall of the season, then read on to learn about this tried and true recipe!
And don't forget that eggnog can make fantastic holiday presents for friends, family, and co-workers! If you make a batch you're proud of, you can always drop by Musto Wine Grape while our bottles are still 10% off!
Two quick notes:
Yes, this is very boozy. Definitely an adults-only drink.
Yes, this is aged. But if you'd rather not, that's fine too. (But pssst, it's better when it's aged a bit!)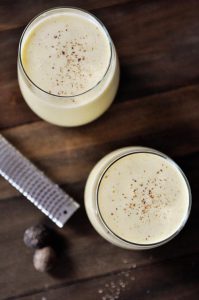 What you'll need
4 eggs, separated
10 oz half and half
10 oz heavy cream
1 T vanilla extract
1 T cinnamon
4.5 T white sugar
1.5 oz bourbon
1.5 oz rum
1 oz brandy
1 oz Allspice dram
1 oz Cardamaro
.5oz Amontillado sherry
Nutmeg, cinnamon stick, star anise garnish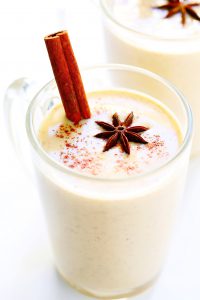 Directions
Whisk yolks with stand mixer and then slowly add in the sugar, vanilla extract, and cinnamon.
One well mixed, turn mixer to slow setting and gently pour in the spirits and half and half.
In a separate bowl, whisk egg whites until they form soft peaks.
Gently fold egg whites into yolk/spirit/sugar mixture.
In its own bowl, whisk heavy cream into whipped cream.
Gently mix the whipped cream into the mixture, so that everything is in one vessel now.
Age in fridge for desired amount of time (30-45 days minimum recommendation for a noticeable change in flavor incorporation and softening of the booze)
When serving, garnish with one star anise, one cinnamon stick, and a dash of nutmeg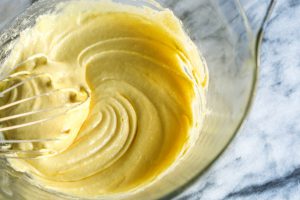 You can drink this immediately if you want to, but we recommend aging at least 30 days. There is a distinct difference between just-made eggnog and one that has aged for a month or more, which allows it to develop a much smoother, softer flavor and mouthfeel. You'll really be blown away by the difference!
Just remember it must be in a clean, sanitary jar. Keep it tightly sealed until you're ready to drink it.