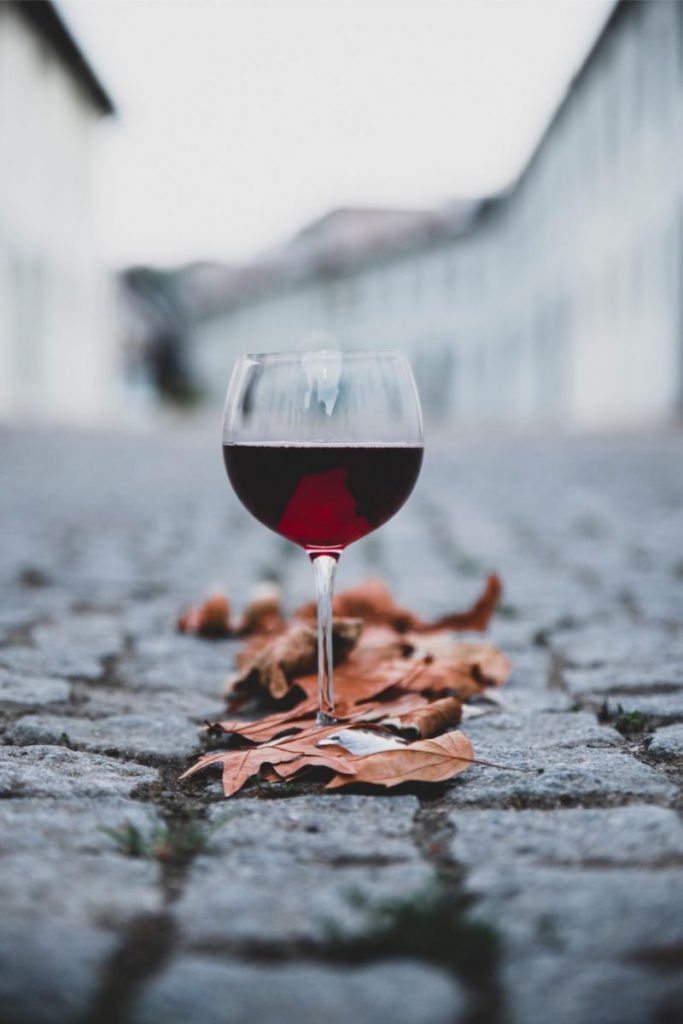 It's that season! The air is getting crisper, the leaves are starting to change color and your mind is turning to those seasonal favorites such as pumpkin EVERYTHING, apples and apple pie, turkey, roasted veggies and sweet potatoes.
But when it comes to pairing your wine with those delicious autumnal treats, where to begin?
Here are a few things to keep in mind when deciding which red wine to try with your fall favorites.
Venison, lamb or beef stew pair nicely with a Red Bordeaux, Barbaresco, or Barolo. Another favorite dish in the autumn season is sweet potatoes. Pair yours with a rich red Zinfandel or if you are having more of a mashed version, enjoy it with a red blend or a lighter Pinot Noir.
Choosing a hearty vegetable stew with mushrooms or fig and goat cheese on almost anything, especially a pizza, also taste better when they are paired with a Pinot Noir. As it is so versatile, Pinot Noir also goes well when had with pork as well.
When considering meals during colder temperatures, comforting side dishes such as butternut squash risotto go nicely with a lighter Italian Dolcetto. Or a great bowl of Sausage Bolognese goes well with Sangiovese or Barbera.
Another favorite dish to indulge in even more so when the temperatures drop is a hearty chili. Serve it with a nice Malbec that will hold up well against all the flavors of the chili.
If you make a short ribs dish braised with vegetables that are cooked in red wine or something such as cheddar mashed potatoes, you can pair these with a Pinot Noir or Merlot. These red wines are medium-bodied and will add to the earthy flavors of these items.
And don't forget desserts in the fall. That slice of pumpkin pie would be even sweeter with a glass of barrel-aged Port. Something to keep in mind, you typically want your wine to be sweeter than the dessert you are pairing it with. If a wine is too dry it will not taste as well with an overly sweet dessert.
No matter what you make in your lineup of fall favorite dishes, there is certainly a red wine to pair with it. Hopefully these gave you some ideas as you plan your autumn menu and go shopping for your wine; or better yet, see what you have in your own cellar.
Written by Michelle Griffis aka the Nutmeg Nose for MWG