New Port Wine Barrels
We have added another used barrel type to our curated oak and barrel program.
Port Wine Barrels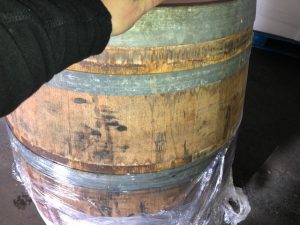 Our Port Wine Barrels housed Tawny Port from the Duoro Valley in Portugal. These barrels were full for a minimum of 10 years. After they were dumped, they were sent back to the Cooperage where they went through a light re-cooping process. The heads were sanded and re-stamped or replaced, and the rings were either replaced or refurbished.
The barrels have a lovely nutty, red wine smell to them and are still wet from the port!
A great addition to any adventurous winemaker's cellar.
These barrels are NOT available online. Please call 877.812.1137 to reserve your barrel.