Pressing with rice hulls
Yes – sometimes rice hulls are used for wine making!
Why, you ask?
Well, that's a great question and we're here to answer it.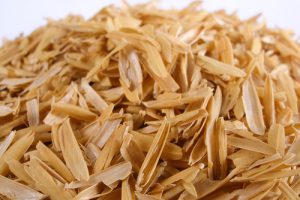 Q: First of all, what are rice hulls, anyway?
A: The husks, or hulls, of rice. It's the seed coating.
Q: What do they do?
A: They can be used during pressing your grape skins as a way to increase the ease of drainage during the pressing. By incorporating them during the pressing, the size and shape of the hull creates pathways for the otherwise very slippery grape skins to pass through, allowing the free run and the press run to escape with more ease.
Q: Do they impart any flavor or odor?
A: Nope.
Q: How do I use them?
A: Just sprinkle them throughout the grapes as you place them into your press.
Q: How much should I use?
A: 50 lbs of rice hulls can be used for 2-6 tons of grapes.
Q: Is it necessary to use them?
A: Absolutely not. However, you will hear about certain home winemakers as well as commercial winemakers who choose to use them. It's very much a personal preference. To a degree it also depends on the variety you are pressing; some "slip skin" grape varieties can create clogging issues in presses more easily than others. There's no particular downside to using them if you choose to do so – they will really just make the pressing easier.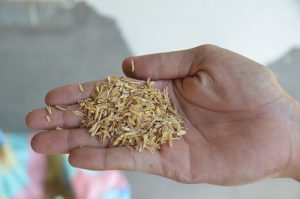 Interested in learning more about incorporating rice hulls into your pressing protocol? Stop by Musto Wine Grape or give us a call to learn more about the rice hulls we carry and our experience using them. Happy pressing!