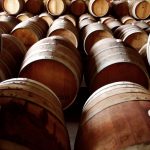 There are many arguments among barrel coopers and winemakers as to what species of oak is best for ageing wine.  While it is true that French/American/Hungarian oaks all impart unique characteristics in wine, perhaps the most important differences between barrels is not the origin of the wood, but rather its level of toast.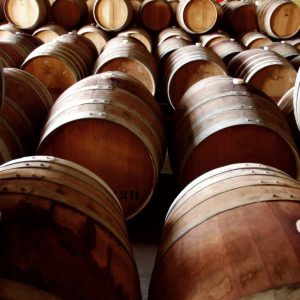 What does the Toast Level of a Barrel really mean?
The toast level refers to how long the barrel is toasted in order to impart certain flavors in your wine. The toast helps caramelize the sugars in the wood. There are 19 different toast levels, however, most winemakers work with Light, Medium, and Heavy toasted barrels.
How are Barrels Toasted?
The coopers use pieces of wood from the stave cutting process and place those into the oak wood fire. It is then set on fire when the barrel is positioned over it, and the toasting process begins. Coopers monitor the temperature closely to prevent any burns or blisters from forming inside of the barrel. The temperature is also key to getting the toast level correct. Then the master coopers will check for any imperfections and update the barrel accordingly.
What does Light Toast mean?
Lightly toasted oak barrels or oak chips usually impart sweet and creamy characteristics. Light toast usually works best with white wines such as Chardonnay, Sauvignon Blanc, Semillon, and Chenin Blanc.
Sweet Characteristics:
Brown Sugar
Bourbon
Cotton Candy
Chocolate
Maple Syrup
Butterscotch
Hot Fudge
Caramel
Molasses
Honey
Toffee
Soy
Creamy Characteristics:
Vanilla
Cream Soda
Marshmallow
Lactic
Butter
American Oak Light Toast Chips
What does Medium Toast mean?
Medium toasted barrels and other oak products impart more yeasty, nutty, and lightly roasted flavors. Medium toasted oak usually works best for red wines such as Red Blends, Cabernet Sauvignon, Cabernet Franc, Zinfandel, Carignane, Syrah, Pinot Noir, and Petite Sirah.
Yeasty:
Popcorn
Baked Bread
Bread Stick
Cookie Dough
Nutty:
Hazelnut
Walnut
Almond
Peanut Butter
Coconut
Roasted:
Cedar
Graham Cracker
Toasted Bread
Coffee
Mocha
Cereal
American Oak Medium Toast Chips
What does Heavy Toast mean?
Heavier toasted barrels and oak infusions usually impart more bold smoky and spicy characteristics. Heavily toasted oak is used for most fortified wines like Port, Sherry, Brandy, and Cognac. However, some winemakers are playing around with heavier toasts by leaving the wine in the barrel for short periods of time. This way they impart the flavors they desire without over oaking their wine.
Smoky:
Barbecue
Grilled Meat
Bacon
Sweet Smoke
Burnt Sugar
Spicy:
Nutmeg
Cinnamon
Clove
Licorice
Anise
American Oak Heavy Toast Chips
So not only can the oak impart flavors, but your toast levels do matter! Think of them as a part of your "Winemaker's Spice Cabinet". Just another touch that can bring in and impart more complex flavors.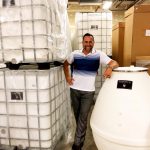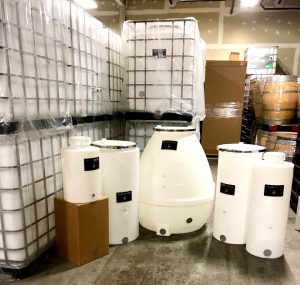 For many years, winemakers have sought a way to store their wines that not only adds to the overall quality of their wine but won't deplete their wallets or the environment. Flex Tanks are an excellent solution to all of these problems. Flex Tanks are an increasingly popular line of wine storage vessels that are incredibly space efficient, cost-effective, and also promote micro-oxidation on a level similar to a wooden barrel. 
FlexTanks are made of a rotational molded, food grade safe plastic. The polyethylene is oxygen permeable allowing for a small amount of oxygen transfer, on the same levels as a second year wooden barrel. This will allow wine to age and "breathe" as though it were in a barrel, creating a thicker, creamier mouthfeel. There are two different grades of FlexTank depending upon the winemakers goals; either the maturation weight, which allows a level of oxygen transfer on par with a second year barrel, and a heavyweight level which allows less oxygen transfer, approximately 50% less than the maturation weight.

FlexTanks are available in a wide variety of shapes and sizes, accommodating the space and scale of any winemaker. From small 15 gallon cylindrical tanks, to tall, narrow space saving 570 gallon tanks, there is a FlexTank for any situation. There are a number of smaller sizes, well suited for the home winemaker, including 15, 30, 50, 70, 80 gallon sizes. All tanks are formed in a way to minimize headspace and easy filling. All tanks are equipped with a lower spigot or 1.5" butterfly valve, which is easy for transfers. Most of the larger sizes are also equipped with a sampling port and breathable airlock. In the authors' personal experience, a 300 gallon FlexTank can be cleaned thoroughly of tough debris within 15 minutes. The plastic is incredibly easy to clean and is compatible with winery alkaline cleaners such as B-Brite or Soda Ash. Most debris is easily rinsed off with a hose and the contoured base promotes easy drainage.

FlexTank also makes many tanks that are ideal for the commercial winemaker as well. They offer uniquely shaped 570 gallon "cell" model tank that has a very small footprint of 82"x29". This tank is ideal for space saving for wineries concerned with space issues. They also make excellent 240 or 300 gallon "stacker" tanks that are cube shaped and able to be stacked up to three high, also reducing the floor footprint if space is a concern. FlexTanks are not only for aging, but can be used for fermenting as well. FlexTank offers an airlock to allow CO2 to escape throughout the fermentation. They have designed the "Apollo" and "Orion" in an egg shape, to simulate the classic vessels of Europe, often made of wood or concrete. The oval contours will help to promote yeast circulation throughout fermentation.
Along with a much smaller physical footprint, FlexTanks also leave a much smaller environmental footprint. While an oak barrel may last for a few vintages, before it is devoid of oak flavor, a FlexTank can be used indefinitely with more cost effective wooden chips to promote oak flavor and micro-oxidation. The polyethylene that the tanks are made of is fully recyclable along with any metal components (valves, framing, and ratchet lid). Also, due to the ease of cleaning, much less water is used in their cleaning process than the traditional barrel or metal tank. Overall, FlexTanks can be a large step towards more environmentally friendly winemaking practices.
Musto Wine Grape is proud to offer the full line of FlexTank products. Our staff has almost ten years of very positive experiences working with the tanks and is happy to make suggestions to best fit your winemaking needs.
by the Winemakers at Musto Wine Grape