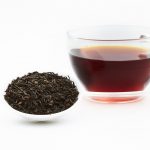 Have you heard about sacrificial tannins? If not, read on!
Why we love tannins
As wine drinkers, we love tannins because they help to give structure and mouth feel to a wine. Without it, wines would taste flabby and dull.
As wine makers, we love tannins because they aid in color stabilization, prevent and slow the process of oxidation, and give structure to the wine. Sacrificial tannins can help with this.
Tell me more!
Tannins are already present in grapes through their seeds, skins, and stems. We add more tannin through oak aging as well as with oak or tannin alternatives. As fermentation begins, color compounds within the skins bind with proteins, which then drop out of the wine and settle onto the bottom.  You can add tannins to white, rose, or red juice.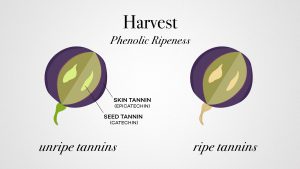 Tannins gets added as way to give these proteins within the juice extra tannins to bind on to, so that not everything is lost from the juice. This is the role of "sacrificial tannins," or tannins that you as a a winemaker add in so that you don't lose any from the grapes themselves.
How do I incorporate sacrificial tannins?
Use oak chips or oak dust (preferably medium toast) at up to 3 oz per 5 gallons of wine
FT Rouge for red wines. 5-25g/100 lb fruit. Add at first signs of alcoholic fermentation.
FT Blanc for white or rose wines. 1-3g/100 lb fruit. Add after it's been racked off of gross lees.
These can all be added directly to the juice at the onset of fermentation. Just sprinkle it into the juice and incorporate as much as possible, or add to red must right before the first punch down. It will settle to the bottom and can be racked off of at the end of fermentation.