How much wine will my case of California grapes make?
Crates, pounds, liters, gallons, must, finished wine, juice… there's a lot of terms and volumes floating around in your head during winemaking season. Simplify your life with the following explanation of how much volume you should expect to be getting from your grape order.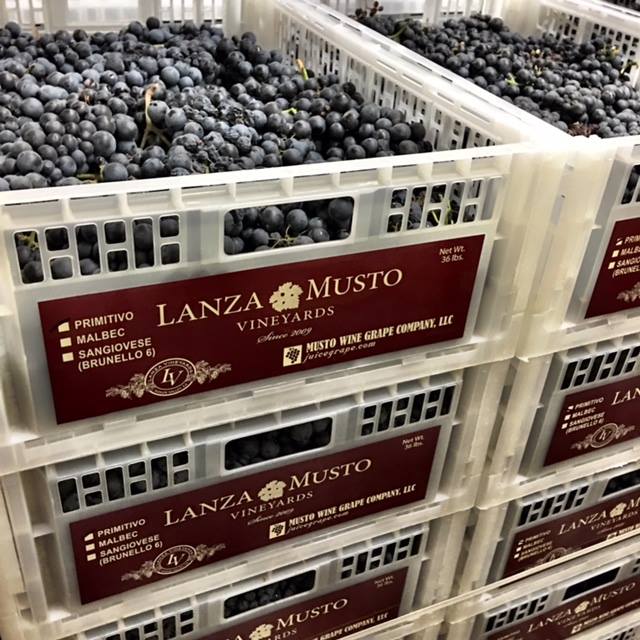 Each case of wine grapes from California and Washington State is 36lbs. Depending on the grape variety, you should yield about 2-2.5 gallons of must per case.
*Keep in mind that all of these are estimates. Some grapes will yield a bit more and some a bit less depending on the variety.*
A good rule of thumb is that 20lbs of grapes will yield roughly 1 gallon of finished wine. So each case should give you about 1.44 gallons of finished wine, equating to about 7 bottles of finished wine generally speaking..
If you want to make 5-6 gallons we suggest using 3 cases of grapes. The extra case will give you room for error when pressing and racking, plus extra wine for topping off during the aging process. If you use only 2 cases of grapes, make sure you have a 5 gallon carboy handy in case you loose a little juice during the winemaking process. You don't want any headspace in your carboy.
For more information regarding the Fall Harvest please feel free to contact us at sales@juicegrape.com or give us a call at 877-812-1137. We are looking forward to helping you with your next great wine!