This year's growing season should produce some intense and complex wines!
We are very excited and fortunate to be sourcing our Chilean grapes and juices from the "Heart of the Chilean Wine Industry" known as the Curico Valley.  Curico has been a wine grape growing region since the 1800s. With its fertile soil, microclimates, and the ability to grow over 30 different wine grape varieties, it's no wonder this prestigious region is considered the heart of the wine industry.
Soil Content: Sand, clay, decomposed granite, and volcanic-alluvial.
The second region we will be sourcing from is the Colchagua Valley. The Colchagua Valley is known for growing bold red wines, such as Carménère, Cabernet Sauvignon, Cabernet Franc, and Syrah. It has a mediterranean climate and is located along the southern end of the Rapel Valley. This topography creates a climate that receives around 23.3 inches of rainfall per year and little to no rainfall during their summer months. This helps keep the grapes safe close to harvest and ensures that the grapes are fighting for water therefore creating a more intense fruit.
 Soil Content: Sand, decomposed granite, and clay
This year's harvest has gotten off to a great start. The white grapes are coming off the vine and will be in transit soon. Our early red grapes such as Pinot Noir and Merlot will start harvesting around March 30th.
Arrival Dates: White grapes should arrive around the last week in April and the red grapes should start to arrive around the first week in May. Get your crushers ready!
Grapes Still Available: Carmenere, Chardonnay, Pinot Grigio, Sauvignon Blanc, and Viognier
Sold Out: Cabernet Sauvignon, Cabernet Franc, Malbec, Merlot, Petite Verdot, Pinot Noir, and Syrah
Juices Available: Carmenere, Cabernet Sauvignon, Cabernet Franc, Cabernet/Merlot Blend, Malbec, Merlot, Petite Verdot, Pinot Noir, Syrah, Chardonnay, Pinot Grigio, Sauvignon Blanc, and Viognier
Fresco Juices Available: Cabernet Sauvignon, Carmenere, Merlot, Malbec, Chardonnay, Sauvignon Blanc, Viognier, Chardonnay/Semillon Blend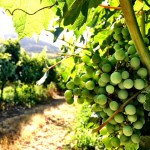 Yeast suggestions for the following grapes via Manuela Astaburuaga. Manuela is the enologist at "Correa Albano" and has studied in both France and New Zealand. Her family also owns many of the vineyards we source from.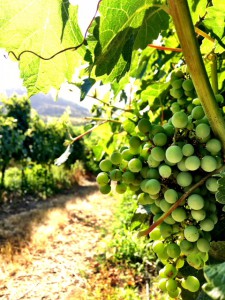 Sauvignon Blanc – For the SB the most important thing is the yeast that express the thiols aromas. Try VIN13 to bring out such thiol aromas like tropical fruits.
Carmenere & Merlot – Try a yeast that expresses the black fruits like CSM
Cabernet Sauvignon –You want the fruit and earthiness to shine. Try D254, BM4X4, or CSM. Maybe think about blending yeasts for more complexity!
Pinot noir – RC 212 is one of the best yeasts for Pinot Noir.
Manuela's Favorite Blend:  Merlot-Carmenere
Why does Sauvignon Blanc wine taste so good from Chile? (According to Manuela)
"The different temperature between day and night is very important to the aroma expression, we have that kind of climate in our Valley (Curicó) so our SB is very aromatic and with a good acidity. We ferment at 58-50ºF to preserve the aromas."