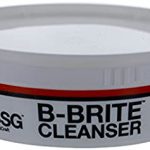 What is B-Brite?
B-Brite is an eco-friendly cleaner that uses sodium percarbonate and sodium carbonate to remove stains and fermentation residues. It contains no chlorine, which can be dangerous around wine. If chlorine comes in contact with your wine or winemaking equipment, it can result in "cork taint."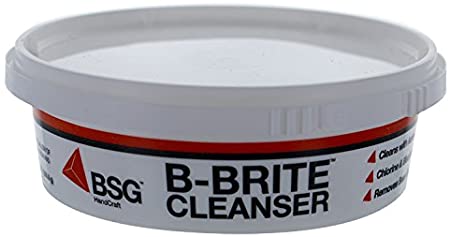 It is not a sanitizer or disinfectant, so you'll still need some SO2 handy to sanitize your equipment afterwards. B-Brite does have moderate anti-microbial properties, however, that can be beneficial in fermentation settings. It is safe to use on all materials and equipment.
How do I use it?
First, dissolve one Tablespoon per 1 gallon of warm water. Second, wash your equipment with the solution. Lastly, rinse with clear, cold water. For descaling of significant mineral buildup, a 20-30 minute soak in B-Brite solution might be required.
Where can I get it?
You can find and purchase it here. We carry it in multiple sizes ranging from 8oz to 5lbs. If you need assistance in cleaning your winemaking equipment, check out our Free Cleaning and Sanitizing video (here), or give us a call at (877) 812 – 1137 and a sales associate will be here to help you find what you need.