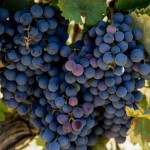 Spring season is almost upon us and we have some great news.  This year we will not only be offering Pinotage from South Africa, but…
Wait for it…
Cabernet Sauvignon from South Africa too!!
Also, we have additional higher-end regions where we will be sourcing our South African grapes.  In addition to the Breede River Valley we will also offer grapes from Stellenbosch, Olifantsriver, and the Cederberg Mountains.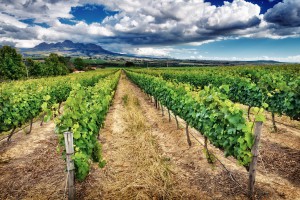 Stellenbosch:
Location: Western Cape, 31 miles East of Cape Town
Grapes Being Sourced: Cabernet Sauvignon
Grower Information: A meticulous vineyard manager, this Cabernet has intense fruit flavors.  The grapes create full, rich, complex wines that age well.
Geeky Facts:  "Wines from these locations are often described as having a subtle mineral note which many believe is from the decomposed granite soils. The granite mountains are approximately 600 million years old, over 3 times as old as the soil in Napa where many of the Cabernet Sauvignon vines are grown." (via Wine Folly)
Olifants River:
Location:  One of the Northernmost wine regions in South Africa's Western Cape. It spans 90 miles between Lutzville in the North and Citrusdal Valley in the South.
Grapes Being Sourced: Cabernet Sauvignon
Grower Information:  The grapes thrive in the hot, dry mesoclimates and are tempered by cool ocean breezes at night and good cold units during winter. These growing conditions make the perfect recipe for good quality Cabernet Sauvignon.  Also, you will find pockets of very old, almost ancient vines in this area. Vines were first planted in this area in the 1700's
Geeky Facts:  The Olifants River is named for the elephants that roamed the region in the 18th Century. (via Wine Searcher)
Cederberg Mountains:
Location:  186 miles North of Capetown. The Cederberg mountains contain a nature reserve. The mountain range is named after the endangered Clanwilliam cedar, which is a tree endemic to the area.
Grapes Being Sourced: Pinotage
Grower Information:  These Pinotage grapes are from older vines and are cultivated at the highest altitude in South Africa. You can expect intense flavors with high levels of complexity. These grapes produce excellent Pinotage and can be compared to Napa and Sonoma in terms of quality.
Geeky Facts:  The mountains are noted for dramatic rock formations and San rock.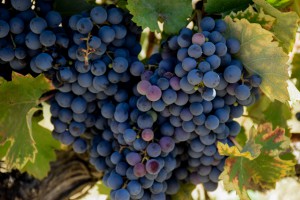 The Pinotage grapes should be arriving towards the end of March and the Cabernet Sauvignon grapes should arrive at the end of April.  We are expecting more information about crop estimates, clones, yeast pairings, photos, and more. So stay tuned for more updates! Cheers!