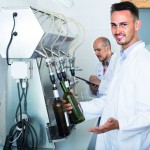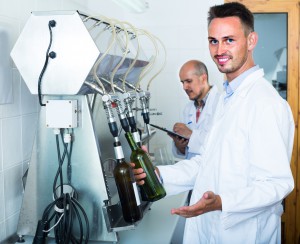 What's the Winemaker's Think Tank?
Every Thursday we will post about a few frequently asked questions that our winemaker has answered. If you have a winemaking question you would like to have answered, please email us at support@juicegrape.com and we will try to get into next week's post. Cheers! 🙂
When should I bottle?
The answer to this question can have many directions. The simple answer is: when the wine is ready. On average, white wines may be bottled 6-12 months after fermentation. Red wines benefit more from bulk aging, that is, aging all of that varietal together in a large vessel such as a tank or barrel or carboy, rather than in individual bottles. A red wine should bulk age for at least a year before bottling. Premium red wines age for at least 3 years in large vessels before bottling.
We hope this information helps with your winemaking. If you have any follow up questions or winemaking questions in general, please email us at support@juicegrape.com.