If you've ever found yourself wondering…
How do I get accurate numbers on my wine samples?
Can I trust the readings I'm getting?
How do I even do this test?!
…fear not! Musto Wine Grape Company can happily assist you with all of your wine analysis needs.
What analyses do we offer?
Brix, pH, TA
Free and/or total SO2
Alcohol
MLF
YAN
Sensory analysis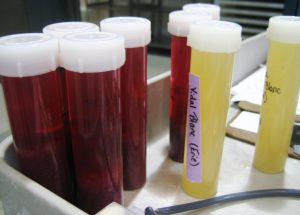 Why is analysis important?
Knowing the Brix, pH, and TA of your juice sample is the most important first step pre-fermentation. Depending on these numbers you may need to acidulate (add acid) or ameliorate (add water) to your must or juice before initiating fermentation.
SO2 levels will indicate how well protected your wine is. You may need to add more or less depending upon the reading.
Alcohol % (ABV) is an important number to confirm, especially if looking to confirm the final number for a wine label.
The presence of malolactic bacteria will indicate whether or not MLF has completed in your wine.
YAN numbers will tell you the amount of yeast assimilable nitrogen levels will help you decide how much nitrogen/nutrients you may want to add throughout the alcoholic fermentation.
Sensory analysis entails our highly knowledgeable and skilled staff conducting a taste test on your samples. This is especially helpful if you are looking to see how to improve upon your current wine, or how to sharpen your winemaking skills for future vintages.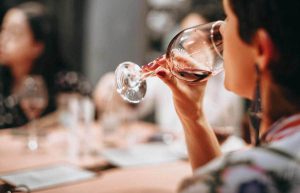 Interested in getting your wines analyzed at our lab?
Great! There's one of two ways to get your samples to us:
Drop by to say hello and give them to us directly. You can fill out a

lab analysis form

 from

our website

to bring in with you.
Send them in with the above lab analysis form. Be sure to include all of your contact information!
Any other questions? Give us a call at 860-278-7703. We're always happy to help you make your wine the best it can be!