"May we farm in a way that meets the needs of today without compromising the ability of future generations to create their livelihoods." – The LODI RULES motto.
Started in 2005, the LODI RULES certification program is a collective of growers who are focused on all thing's sustainability. Many of these Lodi Farmers are 4th or 5th generation winegrowers who are focused on farming with the next 100 years in mind. We at Musto Wine Grape, are lucky enough to work with some of these amazing farmers – Mettler Ranch and Costamagna Vineyards. Look for the LODI RULES seal on the wine grape boxes this season.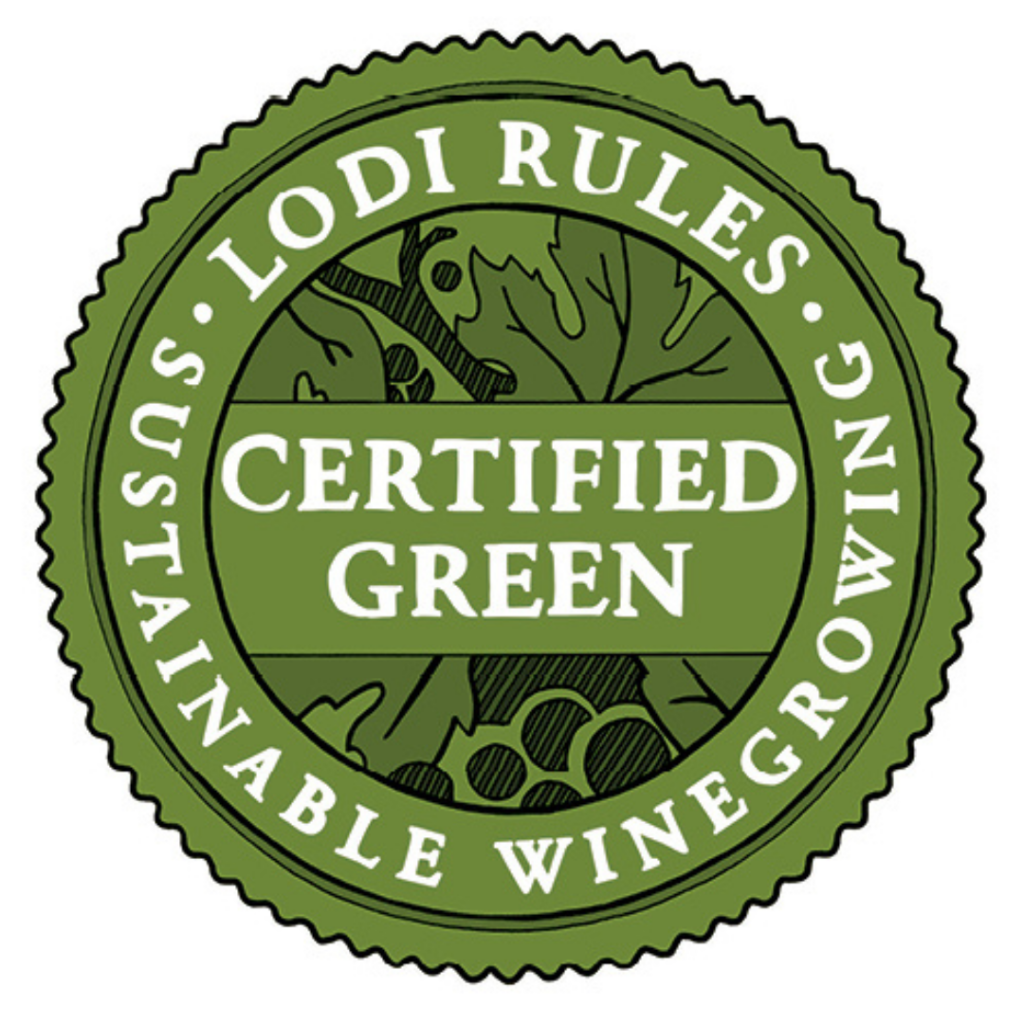 LODI RULES growers use a unique risk model to quantify the environmental and human impact of all pesticides applied in the vineyard. This model considers the dietary risks to consumers, as well as the acute risk to farm workers; small aquatic invertebrates; birds; and bees; and bees and beneficial insects. The Lodi region has documented a great decline in the use of high-risk pesticides since 1992, thanks to sustainability adaption by farmers.
LODI RULES Sustainability Standards Overview:
Water: They carefully manage the quality and efficiency of their water, appreciating every drop
Soil: They do their part to make sure that soil – the foundation of the vineyard- thrives for generations to come
Community: They support the neighborhoods and schools around the farms
Ecosystem: They encourage biodiversity and act as stewards of the land
Pest Management: They us an integrated approach to pest management, which includes protecting beneficial insects and minimizing risks to birds, bees, water, and people
People: They make sure that their vineyards are a safe and rewarding place to work
Quality: They design farming practices to improve wine grape quality
Generational Farming: They farm with the next 100 years in mind
How is certified sustainable farming different than organic and biodynamic?
Organic and biodynamic farmers follow a set of practices related to the environment. Certified sustainable farming includes practices related to the environment, the people, and the business.
LODI RULES has over 100 sustainable practices included in its certification; with over 28,776 acres certified.
Over 150 wines bear the LR seal (Mettler Ranch & Costamagna being some of them!) A wine must contain 85% certified grapes to be the LR seal.
"Sustainability means leaving everything – people, places, etc.- as good as better than how we found it" – Kevin Philips, Michael David Winery
"When you drink a glass of wine made from LODI RULES certified grapes, you are supporting a farmer, a vintner, and an entire agricultural community that embraces their responsibility to care for the environment and the people"
This is a certification I think we can all get behind. Musto Wine Grape is grateful to be bringing in these grapes this season. If you are interested in grapes from the LODI RULES program, please give us a call at 877-812-1137 to pre-order. We are looking forward to assisting with your winemaking this fall!
Grapes Available from LODI RULES Certified Vineyards:
Mettler Ranch:
Barbera
Cabernet Sauvignon
Grenache
Merlot
Pinot Grigio
Pinotage
Petite Sirah
Rousanne
Sangivoese
Syrah
Viognier
Zinfandel
Costamagna Vineyards:
Old Vine Primitivo
Cabernet
Merlot
Sangiovese
Barbera
Aglianico
Montelpulciano
Mourvedre
Nero D'Avola
Sagrantino
Cheers,
Christina Musto-Quick
Lodi is becoming a force to be reckoned with, especially when it comes to sustainability….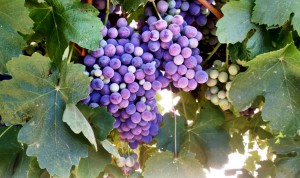 "Lodi Rules for Sustainable Winegrowing is California's original sustainable viticulture program. This program truly began from the ground up, with growers deciding it was important for the future of the Lodi region. Our certification process is rigorous, based in science, voluntary, and third-party audited. Lodi Rules certified growers make up an innovative community with a history and commitment to farming quality winegrapes through the implementation of viticulture practices that balance environmental, social, and economic goals. Lodi Rules was designed to communicate our commitment to sustainable agriculture to wineries and the general public.
Lodi Rules has two key components. First, Lodi Rules promotes winegrape grower adoption of over 100 sustainability practices, which are called "Standards". The Standards were collaboratively developed by a team of Lodi winegrape growers and viticulture professionals, and were first accredited by Protected Harvest in 2005. The Lodi Rules Standards are the backbone of the program, and are organized into six Chapters: 1) Business Management, 2) Human Resources Management, 3) Ecosystem Management, 4) Soil Management, 5) Water Management, and 6) Pest Management. Each Standard meets three criteria: first, it is measurable; second, it addresses at least one of the three aspects of sustainability (environmental health, social equity, and economic viability); and third, it is economically feasible to implement. We believe that the Lodi Rules Standards are the most thoroughly and rigorously vetted set of sustainability practices in California's viticulture industry. All Standards have been peer reviewed by world renowned third-party scientists, members of the academic community, and environmental organizations.
The second key component of Lodi Rules is the pesticide risk model, PEAS, which is unique to Lodi Rules. Pesticide Environmental Assessment System (PEAS) is a risk model used to quantify the environmental and human impact of all pesticides applied in a vineyard. The PEAS model generates an Environmental Impact Unit (EIU) for each pesticide, which is based on the pesticide's impact on 1) acute risk to farm workers, 2) dietary risks from acute and chronic exposure to people who consume the product, 3) acute risks to small aquatic invertebrates, 4) acute risk to birds, and 5) acute risk to bees and pests' natural enemies. Pesticide use by Lodi Rules certified growers must fall below 50 PEAS impact units for the season.
A vineyard qualifies for certification if it meets several criteria. First, growers accumulate points through implementing sustainability practices and must sum to at least 50% of the total points available in each Chapter. Growers must accumulate at least 70% of the total points available across all six Chapters. Implementation of some Standards is mandatory. Such Standards are those that the program designers believe are imperative for sustainability. Certification is awarded to an individual vineyard on an annual basis. Certified vineyards must pass an annual independent audit to verify the implementation of sustainability practices.
2013 marked a year of improvements to the Lodi Rules, the most significant of which was a content revision of the Standards. The Lodi Rules Committee began the revision process in 2011 with the explicit goal of increasing the scientific rigor of the Standards while also making the program more adaptable to a diversity of vineyard conditions and management goals. In January 2012, the Protected Harvest Board of Directors accredited the revised Standards. In 2017, the Standards were further edited for clarity and consistency, and two new Standards were added to give growers credit for sharing sustainable viticulture knowledge and for conducting on-site collaborative research. The current, accredited 2017 third edition Standards are available for download HERE."
So if you are interested in sustainably grown grapes Lodi is a top contender for this year's harvest!
Speak to a Musto Crush Crew Representative Today about your fall harvest order – 877.812.1137 / sales@juicegrape.com