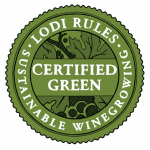 "May we farm in a way that meets the needs of today without compromising the ability of future generations to create their livelihoods." – The LODI RULES motto.
Started in 2005, the LODI RULES certification program is a collective of growers who are focused on all thing's sustainability. Many of these Lodi Farmers are 4th or 5th generation winegrowers who are focused on farming with the next 100 years in mind. We at Musto Wine Grape, are lucky enough to work with some of these amazing farmers – Mettler Ranch and Costamagna Vineyards. Look for the LODI RULES seal on the wine grape boxes this season.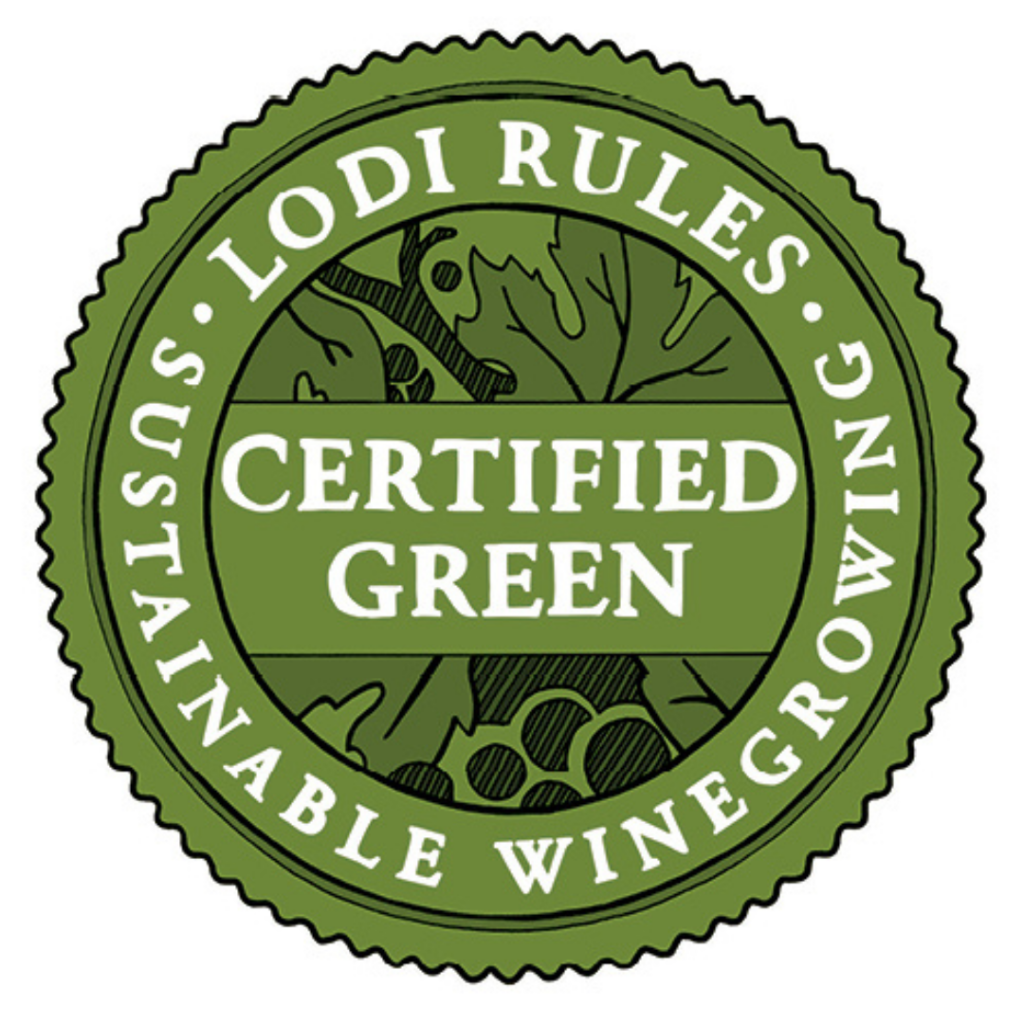 LODI RULES growers use a unique risk model to quantify the environmental and human impact of all pesticides applied in the vineyard. This model considers the dietary risks to consumers, as well as the acute risk to farm workers; small aquatic invertebrates; birds; and bees; and bees and beneficial insects. The Lodi region has documented a great decline in the use of high-risk pesticides since 1992, thanks to sustainability adaption by farmers.
LODI RULES Sustainability Standards Overview:
Water: They carefully manage the quality and efficiency of their water, appreciating every drop
Soil: They do their part to make sure that soil – the foundation of the vineyard- thrives for generations to come
Community: They support the neighborhoods and schools around the farms
Ecosystem: They encourage biodiversity and act as stewards of the land
Pest Management: They us an integrated approach to pest management, which includes protecting beneficial insects and minimizing risks to birds, bees, water, and people
People: They make sure that their vineyards are a safe and rewarding place to work
Quality: They design farming practices to improve wine grape quality
Generational Farming: They farm with the next 100 years in mind
How is certified sustainable farming different than organic and biodynamic?
Organic and biodynamic farmers follow a set of practices related to the environment. Certified sustainable farming includes practices related to the environment, the people, and the business.
LODI RULES has over 100 sustainable practices included in its certification; with over 28,776 acres certified.
Over 150 wines bear the LR seal (Mettler Ranch & Costamagna being some of them!) A wine must contain 85% certified grapes to be the LR seal.
"Sustainability means leaving everything – people, places, etc.- as good as better than how we found it" – Kevin Philips, Michael David Winery
"When you drink a glass of wine made from LODI RULES certified grapes, you are supporting a farmer, a vintner, and an entire agricultural community that embraces their responsibility to care for the environment and the people"
This is a certification I think we can all get behind. Musto Wine Grape is grateful to be bringing in these grapes this season. If you are interested in grapes from the LODI RULES program, please give us a call at 877-812-1137 to pre-order. We are looking forward to assisting with your winemaking this fall!
Grapes Available from LODI RULES Certified Vineyards:
Mettler Ranch:
Barbera
Cabernet Sauvignon
Grenache
Merlot
Pinot Grigio
Pinotage
Petite Sirah
Rousanne
Sangivoese
Syrah
Viognier
Zinfandel
Costamagna Vineyards:
Old Vine Primitivo
Cabernet
Merlot
Sangiovese
Barbera
Aglianico
Montelpulciano
Mourvedre
Nero D'Avola
Sagrantino
Cheers,
Christina Musto-Quick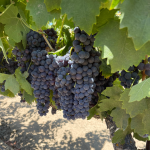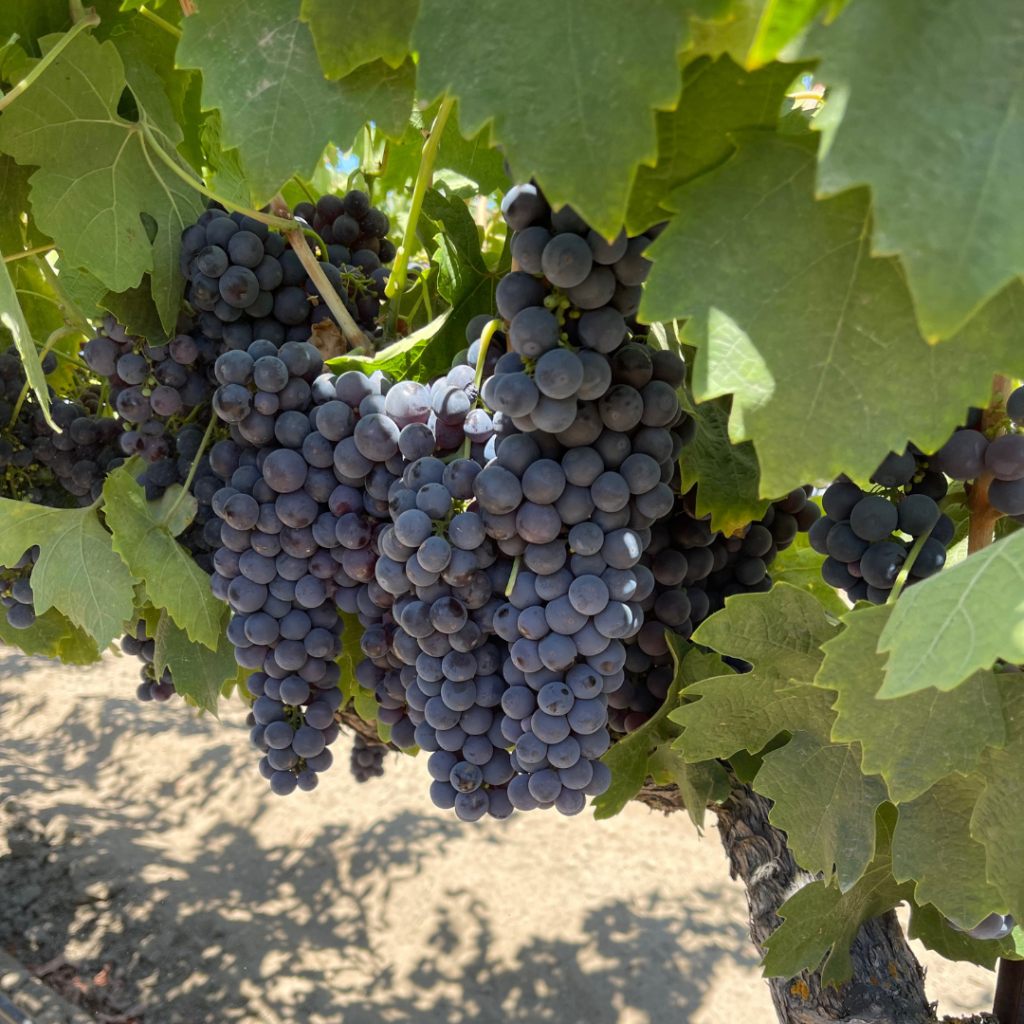 Special Primitivo coming from fifth generation farmer Berton Costamagna
There is something very special about walking through this Primitivo vineyard for fifth generation farmer Berton Costamagna. "Since 1902 my family has been here in Lodi farming these wine grapes", says Berton. "To think that my Nono (Great, Great, Great Grandfather) had the foresight to start a farming adventure back then, by planting his first vineyard of Primitivo here, and to see where it is now, is so inspiring to me." With its sandy loams, and ideal climate, farmers back then quickly saw the potential for growing wine grapes in Lodi, in the heart of California. Fast forward 120 years, and Lodi California has come to be known as the Zinfandel Capital of the World, and is now one of the top producing AVA's in the world. The Costamagna family has continued farming their family's clone of Primitivo for all these years for wineries and home winemakers to enjoy with their families. "These grapes make for a great wine, but what is truly special, is these grapes connect us to the hard work, traditions, and memories of my family before me. My hope is that folks can make as many memories drinking the wine from these grapes as our family has made farming them." 🍇🍷 We can't wait to receive these grapes from the Costamagna Family!
How to Order
We are an old school company. Give us a call at 877-812-1137 or email us at sales@juicegrape.com to get the ball rolling on your pre-order. Don't forget, we can create custom fermentation templates for you if you would like!
If you aren't local to New England and need your product shipped, please email sales@juicegrape.com for a freight quote. We will be shipping out of our Bronx, NY location – D'Arrigo. If you live in the Metro NY area and are interested in a freight quote please reach out to sales@juicegrape.com
Unfortunately, we cannot ship fresh juice. We can ship our sterile juices (Original All Juice (juicegrape.com)), they ship year-round without refrigeration. This is the best option for home winemakers who cannot pick up the fresh product from MWG's facilities.
If you have a large fresh product order (2,000lbs and up), please contact sales@juicegrape.com for a freight quote.
For more information regarding the Fall Harvest please feel free to contact us at sales@juicegrape.com  or give us a call at 877-812-1137. We are looking forward to helping you with your next great wine!
Sincerely,
Christina Musto
Musto Wine Grape Co.