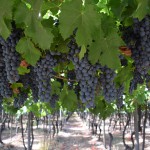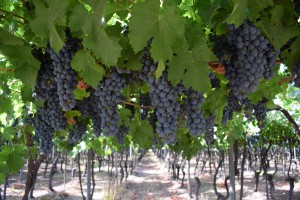 Take a walk through our Chilean Vineyards by clicking the link below.
Harvest will be here before you know it. White Grapes will start arriving in late April and Red Grapes will start arriving in Early May. See below for the list of grapes and juices we will have available this Spring.
Carmenere
Cabernet Sauvignon
Cabernet Franc
Malbec
Merlot
Petite Verdot,
Pinot Noir
Syrah,
Chardonnay
Pinot Grigio
Sauvignon Blanc
Viognier
Carmenere
Cabernet Sauvignon
Cabernet Franc
Cabernet/Merlot Blend
Malbec
Merlot
Petite Verdot
Pinot Noir
Syrah
Chardonnay
Pinot Grigio
Sauvignon Blanc
Viognier
Cabernet Sauvignon
Carmenere
Merlot
Malbec
Chardonnay
Sauvignon Blanc
Viognier
Chardonnay/Semillon Blend
Give us a call at 877.812.1137 for more details about the Spring Harvest. Or email us at sales@juicegrape.com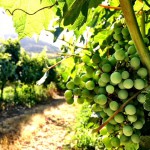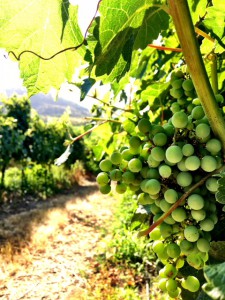 The Chilean harvest is starting soon. Verasion, or as the Chileans call it, "Enverno," began in some wine grape varieties around January 25th and most of the grapes are currently around 15 Brix. We should be seeing white grapes start to arrive around the last week in April, and red grapes start to arrive around the second or third week in May. We will be sourcing grapes from Curcio and Colchagua valleys this year.
The Curico Valley, known as the "Heart of the Chilean wine industry," and will produce some intense grapes this year. One of the steps that were put into place when cultivating this year's crop was the pruning the vines later in order to delay the plants from maturing. Our growers started pruning Chardonnay around
October 1st
and Cabernet Sauvignon around
September 20th
. This was done to help reduce the risks associated with seasonal frosts and this tactic definitely paid off as the grapes look excellent.  The Colchagua Valley is known for hearty red wines, such as Carménère, Cabernet Sauvignon, Cabernet Franc, and Syrah. It is located 100 miles south of Santiago, and is an ideal growing region for bold grapes. A little cooler than Curico Valley, but it still remains a Mediterranean climate. A great place for growing intense wine grapes that make complex and palate pleasing wines.
The crop this year looks to be of normal tonnage, but with a tighter marketplace developing around Chilean wines, grapes are tighter than previous years. Additionally, the growing season was a bit cooler than normal and harvest is expected to be about 10 days behind last year. This year's growing season should produce some intense and complex wines.