Chilean Wine Grape Update: Arrivals & In Stock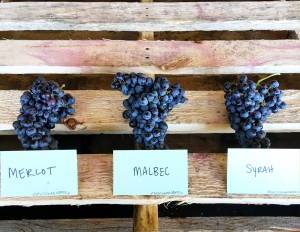 As of 5/2/2017 the following is in stock…
Juices:
ALL Chilean Varieties
ALL South African Varieties
Grapes:
Malbec
Carmenere
Merlot
Petite Verdot
Syrah
To Arrive 5/5/17….
Juices:
ALL Chilean Varieties
Grapes:
Cabernet Sauvignon
Cabernet Franc
Carmenere
Pinot Noir
Petite Verdot
Malbec
Merlot
Syrah
Please feel free to contact us at sales@juicegrape.com or 877.812.1137 to schedule your pick up!
We are looking forward to working with you this Spring Harvest! Keep an eye on our Facebook Page and Harvest Tracker for more harvest information and upcoming wine classes.