Fermenting Tubs: Product Spotlight
Fermenting tubs: we sell a variety of winemaking products, including tubs specifically made for fermenting. Why is a fermenting tub one of the best investments you can make? Choosing the proper vessel to ferment your wine in is extremely important as it effects the quality of fermentation.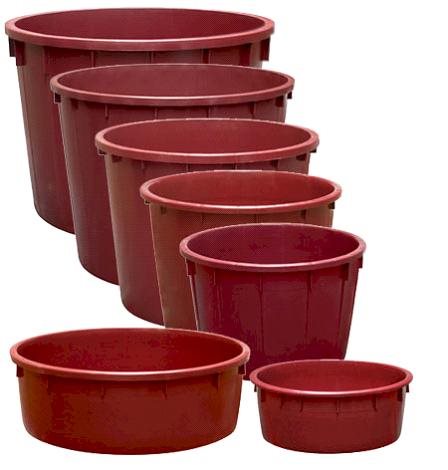 What's so special about our fermenting tubs?
Our fermenting tubs are made of food grade plastic. Did you know if you used a non-food grade plastic pail or tub to ferment your wine in, you can actually poison yourself? This is due to the plastic actually seeping into your wine while it heats up during fermentation! Wild, right?
What are the benefits of using a fermenting tub aside from not being poisoned?
Aside from not being poisoned by your fermenting tub, the way our fermenting tubs are engineered makes a big difference than per say a normal drum or bucket. Our pails gradually get wider going from the base up, giving the must more surface area to breathe. This also helps with any cold spots you may have. More surface area equals better fermentation, better fermentation equals better wine, and we all know what better wine equals!
Do your fermenting tubs come with lids?
Our fermenting tubs do come with lids (sold separately) however; we actually recommend simply using a bed sheet draped over the tub. Why? Let's revisit the need to let your wine breathe: not providing enough oxygen to your wine can actually give it a rotten egg smell, this is due to volatile sulfur compounds developing in the enclosed space between the wine and the lid. Not only do you want to avoid rotten egg smelling wine, you also don't want your tub to explode. A closed fermentation tub becomes an incubator, trapping heat with the gasses and BOOM! Now you have must everywhere AND your winemaking room smells like rotten eggs. Yuck. Using the bed sheet instead of the lid will prevent this too.
If you've decided to invest in a fermenting tub, visit our store to pick yours up or give us a call at (877) 812 – 1137 to place your order over the phone with one of our sales associates. You can view the sizes and specs of our tubs here.
Brrr… it's starting to get cold outside! Especially here in New England.
In the Northeast we get the joy of experiencing four distinct seasons. Harvest time is filled with lots of excitement in the air during the warm days and cool nights… but when the warm days start to turn into cool days too, things can get a little more complicated if your wine isn't done fermenting.
As anyone who makes wine knows, the alcoholic fermentation process can create some serious heat. As long as it doesn't get too cold outside, the heat generated from this can pretty much sustain itself without issue.
But once the alcoholic fermentation slows down and eventually ends, if the malolactic fermentation (MLF) hasn't finished and your wine is in a pretty cold (or even cool) location, it can be difficult to get MLF to finish. A half completed MLF can pose some issues in and of itself: delayed SO2 additions, persistent fizz, and stability issues down the road.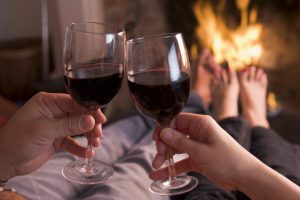 So what can you do to ensure you have as smooth a fermentation as possible that isn't TOO quick, yet doesn't drag on for too long?
Choose earlier ripening varieties if you live in cold regions and/or the place you ferment your wine is in a cold place like a basement/cellar.
Try

co-inoculation

as your method of malolactic fermentation.
Use space heaters as needed. These can be placed in small spaces with your barrels to prevent MLF from slowing down or even stopping entirely.
Choose a fast fermenting yeast strain.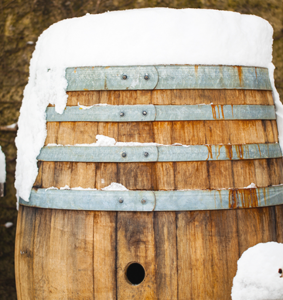 What are the potential results of making wine in cold weather?
Stuck alcoholic fermentation
Stuck malolactic fermentation
Unintentional cold stabilization (this can be positive or negative depending on the wine and style you're attempting) as it can affect the TA even when you don't want the TA to move, whether upwards or downwards.
Remember to keep a careful eye on your fermentations as they happen, because you can catch sight of a slow or sluggish fermentation caused by cold weather before it's too late. Happy fermenting, and remember to keep your aging vessels bundled up and warm enough to keep that fermentation going strong.