Cold soaking, also known as pre-fermentation maceration, is a winemaking technique that is widely used in the production of red wines. It involves holding crushed red grapes at a low temperature and takes place before fermentation.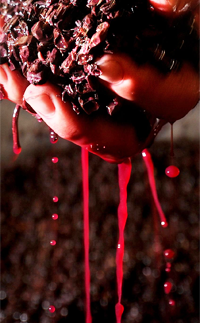 Why should I be cold soaking?
Cold soaking red grapes such as Pinot Noir, Cabernet Sauvignon, Merlot, and more has many benefits. The aim of a cold soak is to extract more aromas, aroma intensity, and color from the skins of the grapes. In red wines, it makes for a more intensely fruity and deeper-colored wine; but it also makes for a fuller wine with increased palate weight. For example, in Pinot Noir, cold-soaking extracts the softer, more supple tannins to help produce a silky mouthfeel. It also helps emphasize the lush fruit notes like dark cherry and plum. Yum!
But wait; there's more: Firstly, time in a cold soak, even a brief one, lets a winemaker get a much better handle on the fruit at hand, enough time to get a tank thoroughly mixed, time for any raisins in the fruit to reveal their sugars, time to get more trustworthy readings on basic wine chemistry than the numbers grabbed in the rush of fruit delivery. And second, extracting some goodies early in the cycle leaves open the option of pressing slightly early and working off the last few Brix in barrel, again minimizing the influence of nasty seed tannin.
How do I do it?
It is important to maintain a chilled temperature because if the must gets too warm it can begin fermenting. To properly cold soak, you need to maintain a temperature of about 35-45 degrees Fahrenheit. This could be difficult for home winemakers without a chiller system. Try using dry ice or ice tubes ser in the wine to the wine as cold as you can. Remember, the point of the low temperature is to be sure the yeast cannot get started.
This is usually done for about 5 days, though the length of time varies according to the winemaker's goals and the grape variety. You should add enzymes to help the extraction move along, and sulfur dioxide to inhibit unwanted microbial activity. Using inert gas to prevent oxidation is also a great idea. Inert gases, known as carbon dioxide, nitrogen, and argon are necessary for winemaking. They are used to supplant air in places where air could come into contact with the wine.
Need help with cold soaking your grapes?
Musto Wine Grape Company is here to help. Give us a call at (877) 812-1137 to speak with one of Musto's Crush Crew members. We're here to provide you with the best quality wine grapes, juices, and equipment, as well as the support to ensure you are successful in making the wine of your dreams!