Cold soaking, also known as pre-fermentation maceration, is a winemaking technique that is widely used in the production of red wines. It involves holding crushed red grapes at a low temperature and takes place before fermentation.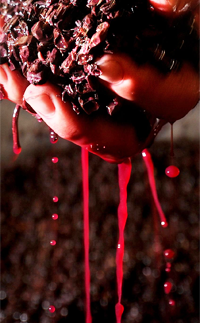 Why should I be cold soaking?
Cold soaking red grapes such as Pinot Noir, Cabernet Sauvignon, Merlot, and more has many benefits. The aim of a cold soak is to extract more aromas, aroma intensity, and color from the skins of the grapes. In red wines, it makes for a more intensely fruity and deeper-colored wine; but it also makes for a fuller wine with increased palate weight. For example, in Pinot Noir, cold-soaking extracts the softer, more supple tannins to help produce a silky mouthfeel. It also helps emphasize the lush fruit notes like dark cherry and plum. Yum!
But wait; there's more: Firstly, time in a cold soak, even a brief one, lets a winemaker get a much better handle on the fruit at hand, enough time to get a tank thoroughly mixed, time for any raisins in the fruit to reveal their sugars, time to get more trustworthy readings on basic wine chemistry than the numbers grabbed in the rush of fruit delivery. And second, extracting some goodies early in the cycle leaves open the option of pressing slightly early and working off the last few Brix in barrel, again minimizing the influence of nasty seed tannin.
How do I do it?
It is important to maintain a chilled temperature because if the must gets too warm it can begin fermenting. To properly cold soak, you need to maintain a temperature of about 35-45 degrees Fahrenheit. This could be difficult for home winemakers without a chiller system. Try using dry ice or ice tubes ser in the wine to the wine as cold as you can. Remember, the point of the low temperature is to be sure the yeast cannot get started.
This is usually done for about 5 days, though the length of time varies according to the winemaker's goals and the grape variety. You should add enzymes to help the extraction move along, and sulfur dioxide to inhibit unwanted microbial activity. Using inert gas to prevent oxidation is also a great idea. Inert gases, known as carbon dioxide, nitrogen, and argon are necessary for winemaking. They are used to supplant air in places where air could come into contact with the wine.
Need help with cold soaking your grapes?
Musto Wine Grape Company is here to help. Give us a call at (877) 812-1137 to speak with one of Musto's Crush Crew members. We're here to provide you with the best quality wine grapes, juices, and equipment, as well as the support to ensure you are successful in making the wine of your dreams!
When you are first starting out in the wine-tasting world, you come face to face with the intensity and complexity of certain wines as you taste them. One of the things that your palate will start to recognize is the thickness and texture of the wine in your mouth. We identify this mouthfeel as the body of the wine. It can be difficult to explain a wine's body because it is not as obvious as sweetness or acidity.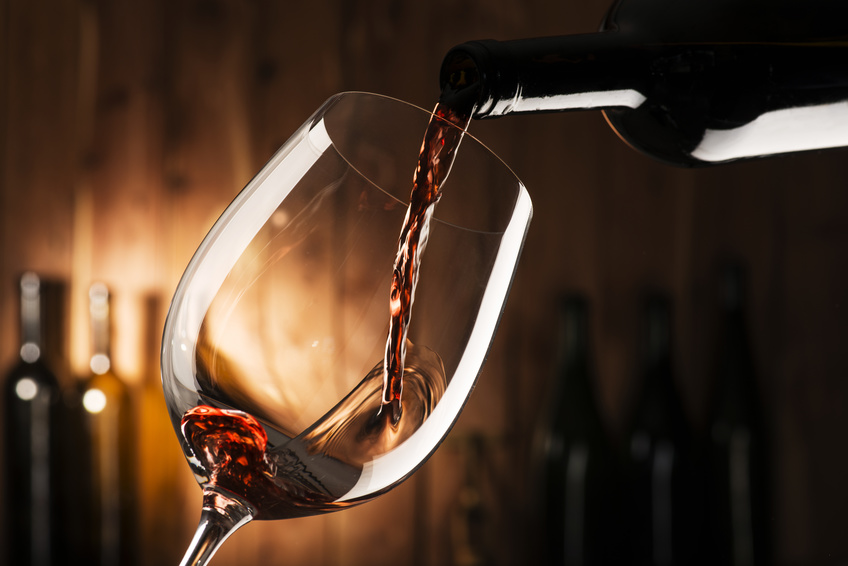 The body of wine can be described in three ways:
When the body of a wine is light, think of drinking a glass of water. It's thin, goes down easily, and is smooth.
When the body of a wine is medium, think of drinking a glass of skim milk. The consistency is thicker, but not too thick, and sticks around in your mouth a little longer.
Lastly, when the body of a wine is full, think of drinking a glass of whole milk. This would be the thickest, with the longest-lasting finish.
Light-bodied wines
Light-bodied wines are light and delicate on your palate making them popular during the summer because they are crisp and refreshing.
Medium-bodied wines
These wines are known for being "in-between" because there is no true cut off for where they actually sit on the tasting spectrum. Sometimes they can be more light-to-medium bodied, or they can be medium-to-full. These wines are usually the best to pair with food because they have the perfect balance of tannins and acidity.
Full-bodied wines
These robust and powerful natured wines are bold. These would include deep red wines and ports, and these characteristics come from their skins which are packed with tannins. If you taste a full-bodied wine, you'll notice it leaves a coated finish in your mouth.
What gives a wine its body?
Tannins, sugar, and acids all contribute and determine the overall body of a wine. Something that can help you determine the body of a wine is its alcohol level. Alcohol adds to the intensity and thickness of a wine. The more alcohol that wine has, the heavier it becomes and the bigger mouthfeel it offers.  The grape itself determines the body, starting in the skins. Thick-skinned grapes like Cabernet Sauvignon contain a lot more extract than Pinot Noir, which is thin-skinned. Production methods also impact the weight of the wine as well, say if the wine was oaked. White wines tend to be much lighter than red wines, but there can be fuller-bodied white wines – like buttercream chardonnay.
Can I make my own?
Musto Wine Grape Company is here to help you make the wine of your dreams! The Spring Chilean winemaking season starts in late April, early May. Secure your winemaking grapes or juices and give us a call at (877) 812-1137 to speak with one of our Musto Crush Crew members. We can get you set up with everything you need and provide customer support along the way to ensure your success!