It's gift giving season and we know sometimes it can be hard to find the perfect gift. Below is a list of our suggested gifts for your favorite winemakers!

Cleaning bottles can be a pain, but the Bottle Brush makes this chore easier! For only $2.50 you can save your winemaker a lot of time!
Link to product: http://www.juicegrape.com/Brush-Bottle/
Airlocks are one of the smallest, but one of the most important items a winemaker owns. They are small and mighty tools that help us know how the wine is fermenting, while keeping it protected. Winemakers can always use airlocks. Only $2.50 it makes for a great stocking stuffer or add on to your winemaker's gift.
Link to product: http://www.juicegrape.com/Airlock-Double-Bubble/
Corks keep your wine safe until you drink it (which is the best part). These are a great gift for any winemaker because they will always need a few extra on bottling day. Ranging in price from $20.00/100ct bag and up, we have all the corks your winemaker needs to safe keep their wine.
Link to product: http://www.juicegrape.com/Racking-Bottling/Corks-Stoppers
Oak chips are a great alternative to oak barrels. They are less expensive than an oak barrel but impart a similar flavor. If your winemaker can't fit a barrel in their home winery this is a great close second. Ranging in price from $10.00 a bag and up, we have all of the oak styles your winemaker is searching for.
Link to product: http://www.juicegrape.com/categories/Barrel_Alternatives
Oak flavoring tubes pair perfectly with oak chips. These stainless steel tubes keep your aging vessel clean, while adding rich, oak flavors to your wine. Starting at $28.50 for a 6 gallon size, this is a great gift pack when coupled with a bag of oak chips.
Link to product: http://www.juicegrape.com/Oak-Flavoring-Tube-56-Gal/
Our new insulated wine tumblers are durable, ergonomic and versatile! They have a double wall stainless steel construction that maintains your drink's temperature for up to 3 times longer, great for taking your hot or cold drinks on the go! Any winemaker would be excited to have these for tastings with friends. These are currently on sale for only $11.99, marked down from $14.99!
Link to product: http://bit.ly/Wine-Tumblers
Hydrometers help your winemaker to keep track of fermentation. Another small, but mighty piece of equipment that is important and needed in every winemaker's cellar. Only $10.00, this is a great stocking stuffer or add on to a winemaker's basket of goodies.
Link to product: http://www.juicegrape.com/Hydrometer-Triple-Scale/
Something that should be in every winemaker's toolkit. We winemakers like to think of this as "pixie dust". When used in wine it helps smooth out a wine's mouthfeel and eliminate those harsh attributes that can come from a tough fermentation or if your wine is young. Only $7.99 for a 6 gallon batch this is a great go-to for winemakers.
Link to product:  http://www.juicegrape.com/Flashgum-R-Liquide-4oz/
Super Kleer is one of the easiest ways to clarify your wine. Especially helpful for winemakers who create white wines, it helps large proteins and solids drop out of the wine with no hassle. A great $5.00 item to always have in the cellar, just in case.
Link to product: http://www.juicegrape.com/Super-Kleer/
Writing up tasting notes? Having a wine tasting party? This wine wheel helps you find the words to describe your wine and on the back, has a list of wine faults and what to watch out for. Sometimes the most important thing for a winemaker is to recognize a fault early so they can correct it without impacting the wine quality. A great tool for any winemaker or wine lover – only $4.99!
Link to product: http://www.juicegrape.com/wine-wheel/
BONUS GIFT IDEA
Purchase a Musto Wine Grape Gift Certificate for any desired amount. We are sure your winemakers will put it toward their most desired items in the Spring and Fall winemaking seasons.
Link to product: http://www.juicegrape.com/Gift-Certificate-25-50-100/
Questions? Still don't know what to get your winemaker? Give us a call at 877-812-1137 or email sales@juicegrape.com to discuss the perfect gift for your winemaker.
Here are some of our top gift picks for the 2019 holiday season sure to bring cheer to all wine lover's far and near!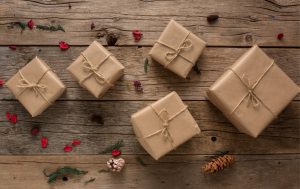 Insulated Wine Tumblers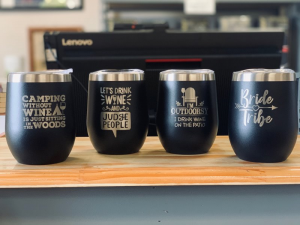 Wine Folly: Magnum Edition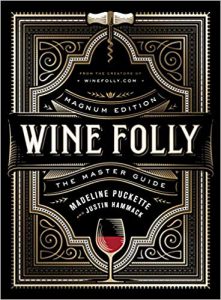 Corkcicle Air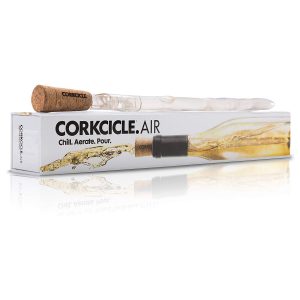 Sipski Shower Wine Glass Holder
Glass Wine Saver Carafe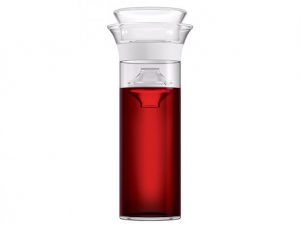 Stainless Steel Wine Chiller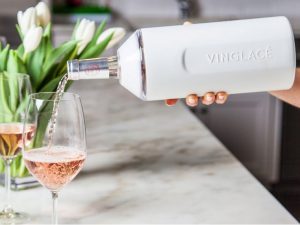 Red Wine Stain Remover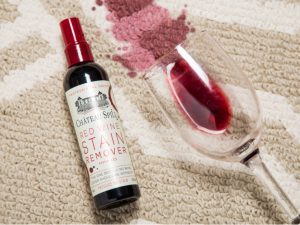 BONUS GIFT IDEA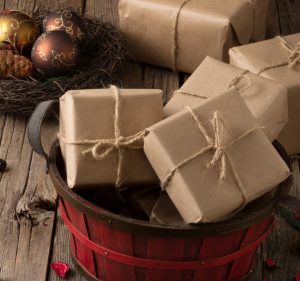 Gift Certificate
We hope this helped check a few off your list! What are you hoping Santa brings you this year?
Questions? Still don't know what to get your winemaker? Give us a call at 877-812-1137 or email sales@juicegrape.com to discuss the perfect gift for your winemaker.
Are you considering buying a gift? Let us help…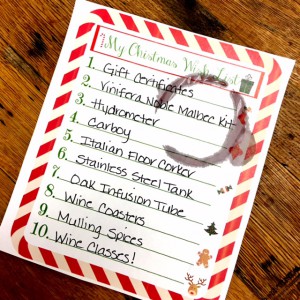 Musto Wine Grape Company, LLC. has gifts for those starting out in winemaking, those who are experienced winemakers, or those who simply love wine or have a special winemaker in their lives.
So, what sort of person are you buying for?
Is this person interested in making wine for the first time or relatively new to winemaking?
Those interested in making wine may want to start out with some of the following: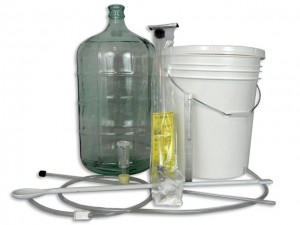 Winemaking Equipment kits come with many of the basic and reusable items that are essential for making a basic batch of wine.  Kits can be purchased pre-packaged or you can work with a Musto sales rep to enhance the kit items.
Winemaking Ingredient Kits exist for every budget and contain the ingredients needed to ferment and finish wine for bottling and enjoyment.  There are kits available for all tastes.
While there are many different pieces of equipment that can be purchased for winemaking, few are as essential to crafting consistently good wine as are these items…
Hydrometer
Acid Tiration Kits (we recommend our own Pro Acid Kit!)
pH meters
Professional Books on Winemaking
A Professional Winemaker Led Class At Musto Wine Grape Company, LLC at our Hartford, CT location.
Perhaps the person you are buying for falls into the "Experienced Winemaker" category?
An experienced winemaker may have been making wine for a period of time and should now have the basic equipment and supplies.  This sort of winemaker is generally looking for items to expand his or her cellar or for items that offer greater efficiency.  To the observer, an experience winemaker might also be one who consistently produces wines that beg you to have another glass.
If your winemaker is an "Experienced Winemaker" he or she may already have those items mentioned for the those who might just be getting started in winemaking. For those who do, you may want to consider some of the following items, big and small.
New Wine Barrels
Stainless Steel Variable Capacity Tanks
Chemical Analysis Meters
Wine Bottles
OR…Maybe the person you are buying for simply loves wine and/or a special winemaker?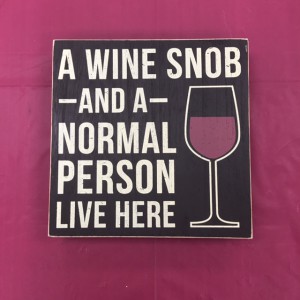 Check out our great selection of Merchandise including cool wine themed products for indoors, outdoors. We also have a large selection of stylish jewelry and apparel.
Gift Certificates…The Perfect Gift!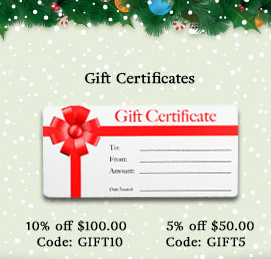 There may be no better gift option than the gift certificate.  It allows the recipient to apply the value of the certificate to any item that they wish to purchase and at a time they are ready to do so.  Our gift certificates come with a gift certificate holder and may be used for either online or in-store purchases.  Click here to purchase a gift certificate in a convenient denomination.
Also, we are constantly running New and Special Deals on All of Our Products –> Check out our Shopping Page for more Information and Coupons!