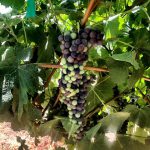 We spoke with Joe from Cry Baby Vineyards this week and he said, "the 2020 harvest is off to a great start. We had good growing conditions throughout the year and veraison is happening in the Black Muscat and Teroldego vineyards. The crop is looking to be of normal to light size. This means well balanced berries for great winemaking results. We are projected to have some higher degree days in the coming weeks. Due to this, we are thinking harvest might be 1-2 weeks earlier than last year. The earliest ripening fruit should start coming off the vine around August 20th if the weather stays on this track."
We at Musto Wine Grape will keep you updated as the California harvest develops!
Frank Musto's Black Muscat Vineyard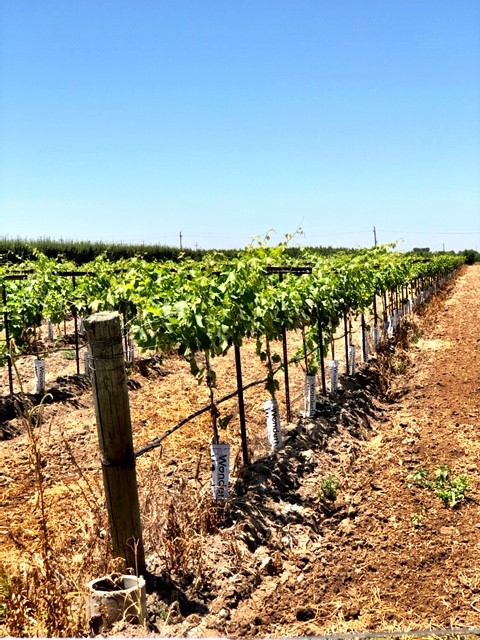 Black Muscat Grapes going through Veraison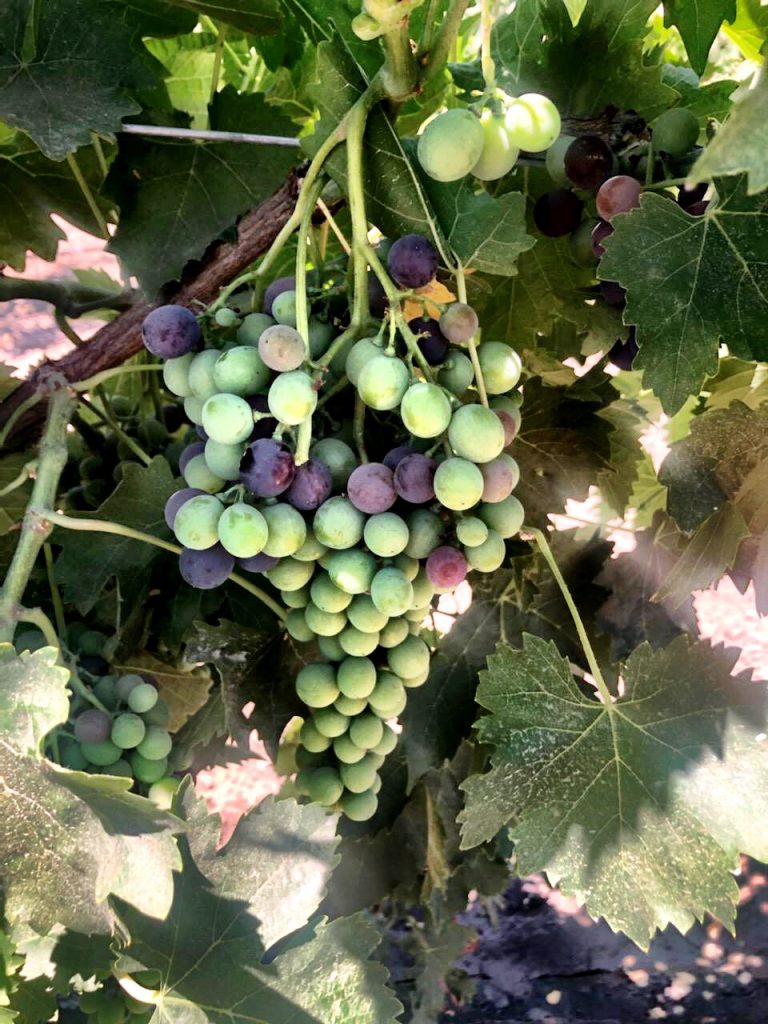 What is Veraison?
Veraison occurs when the berry transitions into the ripening stage. From now forward the berry will increase in sugar concentration until it is harvested at the desired brix level. Grapes for sparkling wine or champagne are harvested around 17 brix and grapes for still wine are harvested around 25 brix. The brix level will determine the alcohol level in the wine. For example, a grape picked around 25 brix should create a 12.5% alch by volume wine.
Teroldego going through Veraison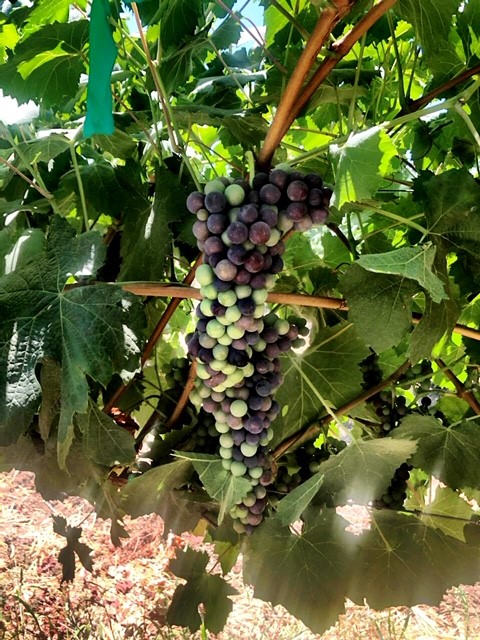 Interested in making Black Muscat or Teroldego?
Check out these blog posts below for more details!
If you are interested in purchasing wine grapes or winemaking juices this fall please email sales@juicegrape.com or call 877-812-1137 for pricing and information. We are looking forward to speaking with you about your 2020 vintage!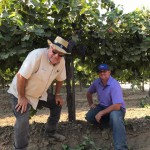 As harvest begins we chatted quickly with some of our growers about these harvest traditions. Some of them might surprise you….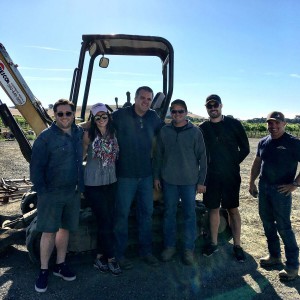 Ron Lanza of Lanza-Musto Vineyards in Suisun Valley Shared His Harvest Rituals:
Which grapes do you harvest first? Sauvignon Blanc
Do you have any traditional harvest meals or snacks? McDonalds is our harvest snack of choice
Any other fun harvest traditions? We have a relaxing family dinner before the craziness starts!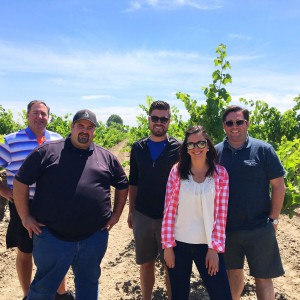 Paul Poutre of Delta Packing in Lodi Shared His Harvest Rituals:
Which grapes do you harvest first? Viognier, Chardonnay, and Pinot Grigio
Do you have any traditional harvest meals or snacks? Taco Trucks are our meal of choice during harvest
Any other fun harvest traditions? We watch the God Father series to kick the off season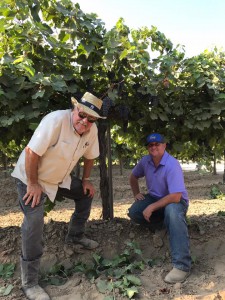 Tony Guerriero of Guerriero Packing in Madera Shared His Harvest Rituals:
Which grapes do you harvest first? Syrah, Thompson, Zinfandel
Do you have any traditional harvest meals or snacks? I eat a lot of beef jerky.. and have been known to have a pizza box on the forklift with me
Any other fun harvest traditions? My Dad firing me about once a week, lol!
What are your harvest traditions? Want to write a blog post about your harvest traditions? Email cmusto@juicegrape.com for more details.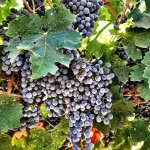 Good Morning from Madera! Our Clone 337 Cabernet is looking GORGEOUS and coming in at 21/22 Brix. We will work to harvest these around 24-25 Brix. According to the weather we will see a heat spike in the coming days. Central Valley harvest may be here before we know it! Seeing grapes as early as September 6th!
Clone 337 is best known as one of the premier French clones. It is similar to the Dijon clones and gives good yield, small intense berries, and very fruit forward flavors. These wines create a lush mouthfeel, have deep color, and intense dark fruit, chocolate, and intense tannins. Age in French or Hungarian Oak for an extra shot of intensity and depth.