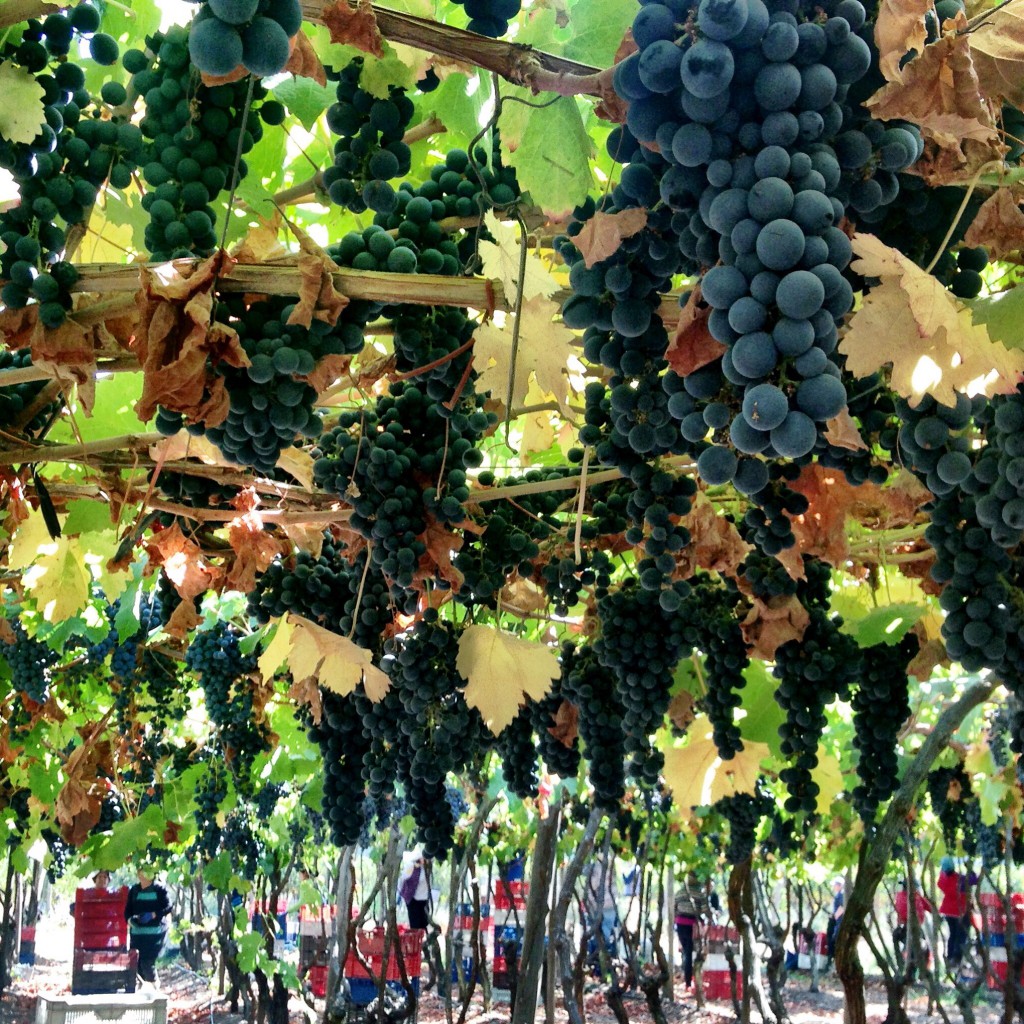 Chilean Syrah from Colchagua Valley has received high praise from publications like Wine Enthusiast, earning 93+pts. It's a wine variety that is often overlooked from Chile and is a wine worth making this season. Chilean Syrah boasts flavors of plum, wild berry, and earth aromas. I highly suggest introducing this wine to oak barrels or an oak infusion. The medium acidity and powerful aromas are complemented by the French Oak flavor profile.
Yeast Suggestion: CSM yeast
Oak Suggestion: French oak barrels or chips
Wine Flavor Profile: Bold, medium tannins, blackberry, plum, wild berry, leather, smoke, chocolate, and oak
How to Make Syrah Wine from Chilean Wine Grapes:
Crush

Syrah

grapes into a sanitized bin or tub. (Each 18lb crate will make 1.25 gals of finished wine).
Apply 50ppm of

Potassium Metabisulfite

and stir well. Allow to sit for 8-12 hours.
Apply .5ml of

Color Pro Pectic

enzyme per box diluted into a 10% solution with water to the must and stir. Allow to sit for another 8-12 hours.
Mix

Booster Rouge

,

FT Rouge

, and

Opti-Red

, with spring water until it is the consistency of pancake batter and pour over top of crushed grapes. Mix in well.
Add rehydrate

CSM yeast

(1g/gal) with

Go Ferm

rehydration nutrient and warm water. Allow to sit for 15 minutes and pour over top of crushed grapes.
Punch down grapes 3 times per day throughout the duration of fermentation and monitor temperature and Brix levels daily. Use a

hydrometer

to test sugar content in a strained juice sample. Make sure the temperature does not exceed 85F.
One day after adding the yeast, add

Fermaid O

, mixed with spring water into the pancake batter style slurry. Dump into grapes during a punch down.
After the depletion of 1/3 of the Brix (when the Brix level is between 16-11), add Fermaid O that is mixed with spring water into the pancake batter style slurry. Dump into to grapes at a punch down.
Add

Malo-lactic bacteria

the same day as the

Fermaid K

. If you are using liquid cultures, just pour over the grape must and mix. If you use the dry cultures, rehydrate them in warm spring water according to their specific directions, utilizing any rehydration nutrients recommended.
When the Brix have dropped below zero, press the wine into a sanitized tank, carboy, or demijohn. Make sure the vessel is topped up all the way to the top of the neck and sealed properly with a bung and airlock.
Rack after 48 hours and then again in a week. Allow MLF to complete before adding sulfites.
Allow the wine to age and rack it every 2 months and add sulfites when racking.
Add oak infusion after 2nd or 3rd racking. Taste test along the way until the oak profile is where you want it to be.
Interested in making your own wine? Musto Wine Grape Company is here to help! Musto's New England's largest supplier for home winemaking products and services. Visit juicegrape.com or give us a call at (877) 812 – 1137 to learn more.

Product Spotlight: CSM Yeast
CSM yeast was derived from Bordeaux and helps create a vibrant aromatic profile. CSM aids in adding complexity to the palate and pairs well with malolactic fermentation.
Why you want to use it:
It's the perfect yeast for the Chilean fruit. It reduces vegetal aromas, adds complexity, stabilizes color, and helps increase the aromatic profiles of berries and spices.
Use Tips:
Fermentation starts quickly with this yeast. Be prepared to see Brix drop 24 hours after inoculation. It can stand up 14% ABV and can handle temperatures from 59–90°F. However, I highly suggest keeping your fermentation temps lower than 75°F. Once you hit 80°F you lose aromas and "burn off" flavors. Keeping your wine between 59–75°F during fermentation is a best practice.
You also want to use nutrients when using CSM; nutrients such as Fermaid-O and Fermaid-K. CSM tends to produce H2S (rotten egg smell) if there aren't enough nutrients during fermentation.
Avoid cold shocking the yeast at inoculation. You'll want to get the must and the yeast starter within a few degrees of each other before pitching the yeast starter. But without temperatures falling lower than 55°F. Temps below 55°F could stall fermentation and/or kill the yeast.
Goes best with:
CSM was cultivated to help ferment Cabernet Sauvignon, Cabernet Franc, Grenache, Merlot, Sangiovese, Petit Verdot. However, we have seen it used on Carmenere, Malbec, and Syrah from Chile with great results.
Dosage:
6gm/gals
Flavor Profile:
Cherry pit, raspberry, blackberry, spice, violet, bark, and sweet pepper
Ready to make wine? Musto Wine Grape Company is here to help you make the wine of your dreams! The Spring South African & Chilean winemaking season starts soon! Secure your winemaking grapes or juices and give us a call at (877) 812-1137 to speak with one of our Musto Crush Crew members. We can get you set up with everything you need and provide customer support along the way to ensure your success!
Avoid these all too common mistakes this harvest!
With all the planning, excitement, energy, and potential money you've put into preparing for harvest time, the last thing you want to do is make a silly mistake that may put the quality of your wine in jeopardy. The following is a list of pitfalls to be aware of. Heed these words to the wise and save yourself a headache in the future.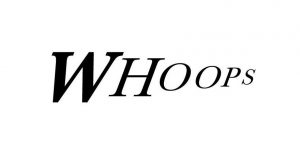 1) Inadequate space for your volume
Overflowing, bubbling, fermenting wines can make an absolute mess. You want to fill any vessel no more than 3/4 full pre-fermentation unless you're both physically and emotionally prepared for the cleanup. You will also needlessly lose volume, yeast, and nutrient, in addition to your mind. Multiple tanks or carboys of various sizes will be your saving grace here.
2) Not cleaning properly
Clean, sanitize, repeat.
The importance of proper cleanliness and sanitation practices from the get go cannot be stressed enough. B-brite, One Step, soda ash, and Proxycarb are all cleaning agents. Potassium metabisulfite + citric acid is a sanitizing solution.
You want to clean and then sanitize, not sanitize and then clean. Don't let anything with residue of fruit, juice, or must sit out for longer than necessary. That means that before you finish up for the day, your work space should be nice and clean and ready for the next day. Otherwise you will attract fruit flies, which can lead to VA issues in the wine. (Not to mention they're a pain and difficult to get rid of anyway.)
3) Underestimating the need for nutrients
Adding yeast nutrients may seem like an optional add on, but why wouldn't you want to ensure that your yeast have all of the nutrients that they need to be happy and healthy and get your juice to become the wine of your dreams? Some yeast strains almost require the addition of them to work well. There's no harm in using them, but there can definitely be harm in choosing not to.
Lack of nutrients can lead to stressed yeast which can produce off odors (H2S, the smell of rotten eggs or cabbage) that are very difficult to get rid of.
4) Skipping steps/guesstimating
Eyeballing an SO2 add, rounding up on Brix levels, or having a "eh, it's more or less correct" attitude when making wine can really complicate your life down the road. Sure, some people see winemaking as only art and some see it as only science; but the wise see it as the perfect blend of both.
Bear in mind that measurements are used for a reason; the order of operations for certain nutrient adds are not arbitrary, as adding one with DAP before the right point can actually hurt the yeast; too little SO2 and the wine will suffer, too much and it will also suffer. The list goes on, but be sure you:
do not generalize
do not come to conclusions without taking all variables into account
do not guestimate unless you know for a fact that a "more or less" mindset is applicable in a given circumstance
5) Forgetting that there's a difference between US and metric system
Freshen up on your middle school math conversions so you can quickly maneuver between gallons and liters and ounces and grams. Some labels include g/L and lb/gallon. Double (or triple) check your math to be sure you're consistent and working with the same unit of measurement. These early stage additions very much set the tone for the wine throughout its whole life so you want to get it started on the right foot. Online calculators like WineMaker Mag's sulfite calculator and winebusiness.com's conversions caulculator can be really useful because you can toggle back and forth between these systems depending on what you are most accustomed to.