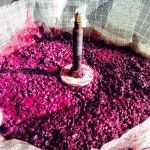 And we are ready to go! First, we need to sanitize the press. We don't want any gross microbes to get into our fabulous wine. Second, we shrink wrap the press to make sure the juice doesn't squirt out at us. Third, we transfer the must into the press and let the press do it's thing. Finally, we transfer the juice from the press to the stainless steel tank where we will be aging the wine until we decide to barrel age or add more oak additives.
You can see all the tubes attached to the press above. This is because we decided to use a bladder press. Bladder press's are easy to use and don't press the must too much. If you press too hard you run the risk of breaking the seeds and releasing astringent flavors. The bladder press has a happy medium of extracting optimal juice while maintaining the quality of the juice.
And now we wait… Thanks again for stopping by. Next time we will rack our wine. Stay tuned!
Side Note: Don't Press in November, It's Cold!!!!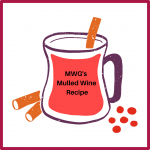 This gallery contains 2 photos.
We hope everyone had a very Happy Thanksgiving. We have so much to be thankful for and it's good to take a step back, reflect, and enjoy each others company.
Now that we are in the holiday spirit we have been experimenting with different winter wine recipes. One of them being Mulled Wine. Below is my recipe. I suggest pairing it with friends by the fireplace and a tasty charcuterie plate.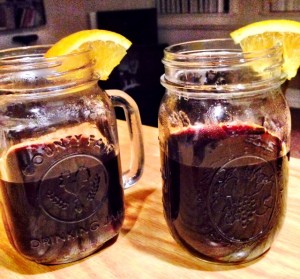 4 cups apple cider (or can use apple juice if you want it a little sweeter)
1 bottle of red wine (suggest cabernet, merlot, or a blend of both)
1 tablespoon – 1/4 cup of honey (depends on your sweet tooth)
2 cinnamon sticks
1 orange – juiced and zested
4 whole cloves
2-3 stars of anise (do to taste)
orange peels/wedges for garnish
Add the apple cider/juice, wine, cinnamon sticks, orange zest, orange juice, and cloves to a saucepan. Bring to a boil. Add stars of anise and honey to taste. Let it simmer for 8-10 minutes. Pour into mugs, add an orange peel/wedge for garnish, and enjoy!