What constitutes an "Old Vine"?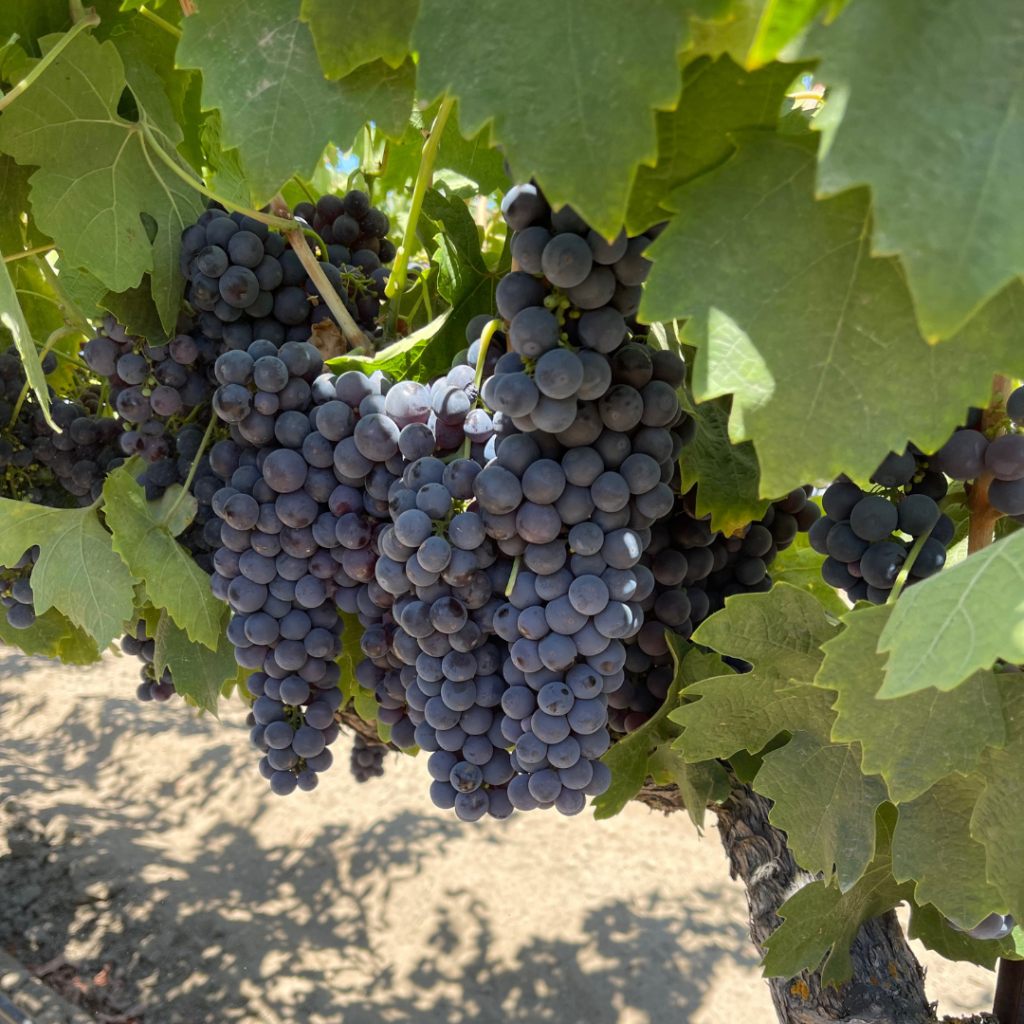 According to google, for a wine grape to be considered "old vine" it needs to be over 20 years old. After about 20-30 years, depending on how the vine has been taken care of, the vine usually will start to produce smaller clusters. These smaller berries are more concentrated and in turn, produce more complex fruit. This is the reason why winemakers go crazy over old vine grapes. The wine that you can make is unlike any other. Although there can be some challenges in the yield department, the wines created from old vines are luscious, complex, and pack a punch.
Fun fact – did you know grape vines can grow for up to 130+ years?!!
A big reason why you see so many Old Vine Zinfandel and Old Vine Primitivo in California is that those were the most widely planted grapes in the US originally. There are vineyards in California with Zinfandel vines that are over 125 years old! One of them is Costamagna's Vineyards Old Vine Primitivo!!
There is something very special about walking through this Primitivo vineyard for fifth-generation farmer Berton Costamagna. "Since 1902 my family has been here in Lodi farming these wine grapes", says Berton. "To think that my Nono (Great, Great, Great Grandfather) had the foresight to start a farming adventure back then, by planting his first vineyard of Primitivo here, and to see where it is now, is so inspiring to me." With its sandy loams and ideal climate, farmers back then quickly saw the potential for growing wine grapes in Lodi, in the heart of California. Fast forward 120 years, and Lodi California has come to be known as the Zinfandel Capital of the World and is now one of the top-producing AVA's in the world. The Costamagna family has continued farming their family's clone of Primitivo for all these years for wineries and home winemakers to enjoy with their families. "These grapes make for a great wine, but what is truly special, is these grapes connect us to the hard work, traditions, and memories of my family before me. My hope is that folks can make as many memories drinking the wine from these grapes as our family has made farming them." 🍇🍷 We can't wait to receive these grapes from the Costamagna Family!
Interested in making Old Vine Primitivo? check in with us via sales@juicegrape.com or call us at 877-812-1137, follow us on Facebook, Instagram, and Youtube, or check out the Harvest Tracker and Winemaker Blog on our website- juicegrape.com.
Our Ancient Vine Wine Grapes come from one of the oldest grape growing regions, Madera County, CA. The grapes were planted close to 80-100 years ago and are being farmed by the 3rd and 4th generations. These are low production and low yield vineyards. They yield 2-4 tons/acre depending on the variety. These berries are small clusters with high concentration of phenols and color. Incredibly concentrated grapes which create a very concentrated and complex wine.
To see a video of our Ancient Alicante Vineyard click the play button below.
Our Suggested Ancient Vine Blend:
60% Alicante, 20% Muscat, 20% Grenache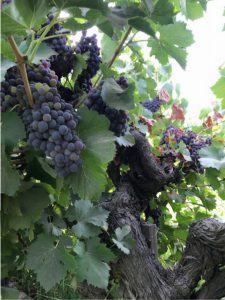 pictured above – ancient vine Grenache
Yeast Suggestions: 71B, VRB, and D254.
If you want to make a more fruit forward wine:

71B is a great yeast for fruit forward wines such as Grenache and Alicante. It helps bring out the fruity aromas Grenache and Alicante are known for.
If you want to make a make a wine with a more balanced ratio of tannin to fruit: VRB yeast is a consistent fermenter that helps bring out the tannins while enhancing varietal characteristics.
If want a wine with a balance of fruit and earth:

D254

is a yeast that helps develops ripe fruit together with mild spiciness while increasing mouthfeel.
*Please note that we always suggest using nutrients and putting your red wines through malo. Click the links below for more information on Musto Wine Grape's Fermentation Protocols.
Ancient Grapes Available:
– Alicante
– Carignane
– Grenache
– Barbera
– Muscat
Fun Fact: For a grape to be considered an Ancient Vine it must be 75+ years old. To be considered an Old Vine it must be 35+ years old.
For more information on purchasing ancient vines grapes please give us a call at 877-812-1137 or sales@juicegrape.com.