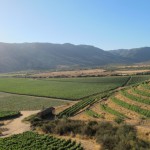 Yeast Pairings for Chilean Wine Grapes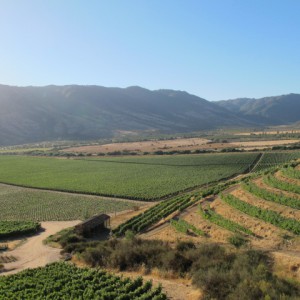 Cabernet Sauvignon: BM45, BM4X4, D80, RC212, D254
Cabernet Franc: BM45, RP15, D254, D80, BDX
Petite Verdot: BM4X4, D80, D254
Chardonnay: QA23, VIN13, D47, COTE DES BLANCS
Pinot Grigio: 71B, VIN13, QA23, R2
Sauvignon Blanc: VIN13, QA23, R2, D47, V1116
Which yeast will you use? 🙂
Also, don't forget to watch our Youtube Video on "Yeast & Stuck Fermentation"
Cheers! And Happy Winemaking!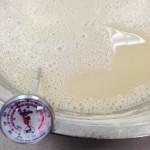 It's all in the yeast
We waited for our must to come up to a temperature of about 60 degrees and added our yeast starter, opti red, and tannin ft rouge. Below are our reasons for these additions.
Yeast occurs naturally on the skins of all wine grapes. If they are left alone, these yeasts will ferment the juice into wine. Some winemakers let the "wild" yeast ferment the juice. We however, use cultured yeasts. This is because we received grapes from multiple vineyards and the different strains of wild yeast will fight for the sugar or their "food". This can cause the wine to not fully ferment and result in a stuck fermentation because of all the competition between yeasts.
The yeast we chose was FX10. We chose FX10 because it is a vigorous fermenter. It enhances the mouth feel to be big mid-palate with major fruit concentration. The wine will have notes of intense fruits while maintaing a soft, silky mouth feel.
To kick off pitching our cultured yeast we heated up a bowl of distilled water to 110 degrees. Dissolved a tablespoon of sugar in the water (the sugar helps the yeast go from a "freeze dried state" to a "living, wet state"). Added 72 grams of GoFerm. We let the GoFerm sit alone until the temperature was 104 degrees. Then we added the FX10 yeast. The whole process takes about 15 minutes. The bubbles in the photo below are proof that the yeast is awake and working.
Before we mixed our yeast starter in with our must, we added our opti red and tannin ft rouge (pictured below). The opti red helps extract more color from the skins. The tannin helps create a better mouth feel and more complexity in the wine. All you need to do to add this is dilute them in distilled water and mix into the must.
Below is a photo of us adding the yeast starter to the must. We took juice from the must and mixed into the yeast starter first. We did not just dump it in.  In our opinion, it is better to try to make it all "one organism" instead of dumping into the must right away. It makes for a smoother start to fermentation. Once the additives and yeast were added we punched down the cap.
Now we monitor the must's temperature, brix level, and smell. If there are any off odors we want to make sure to deal with them right away.
Thanks again for stopping by. Next time we will get into DAP and when to add oak additives.
Cheers ~ CM & FJ