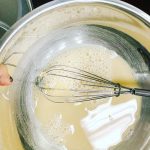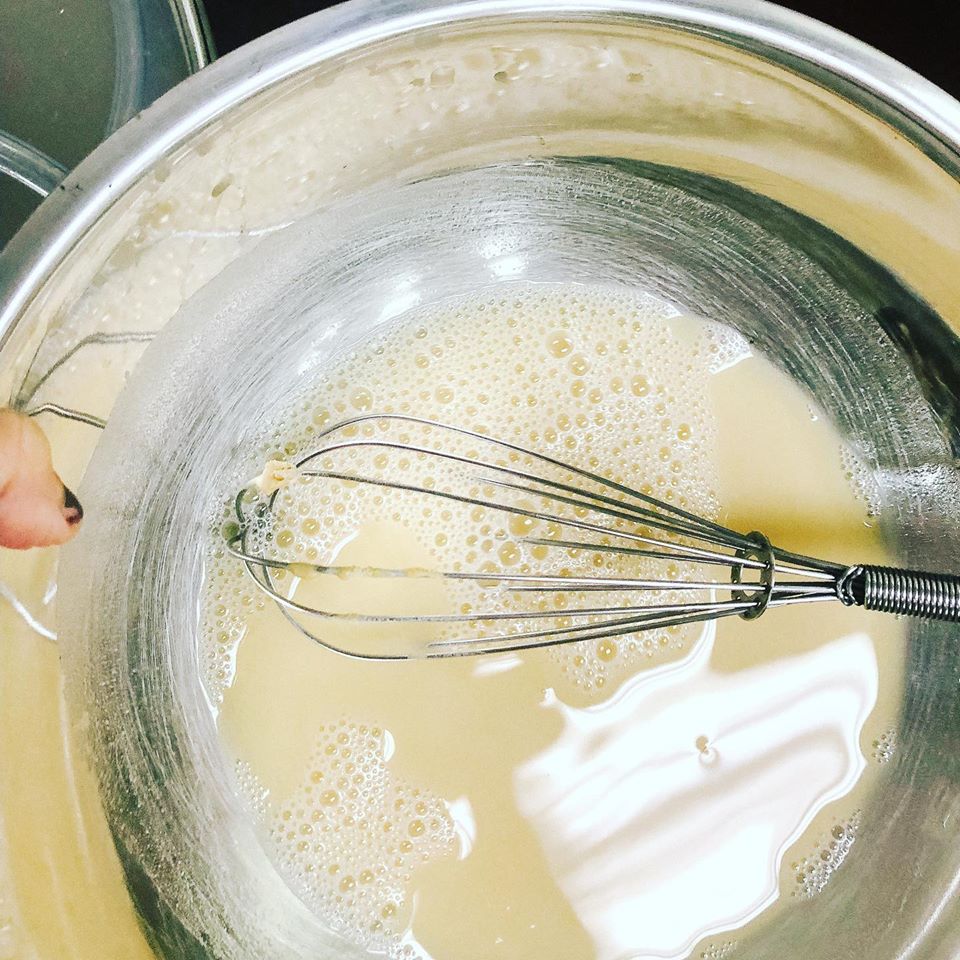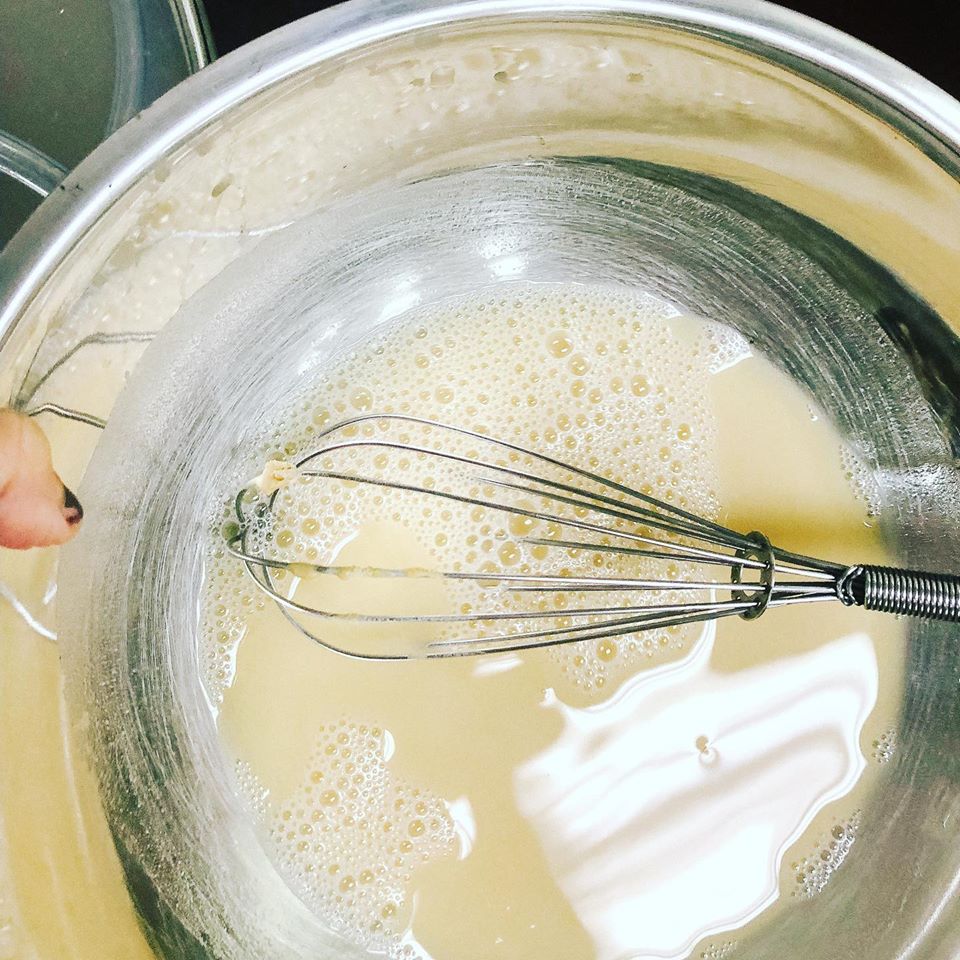 Yeast nutrients and wine additives set your wine up for success. Your wine yeast needs to be treated well. When you add yeast nutrients during your primary fermentation it optimizes the yeast and produces a successful fermentation with balanced flavors and aromas. These nutrients are made up of vitamins and minerals that are present in wine grapes. You can also utilize nutrients when making your malolactic bacteria addition, and other nutrients that help with color preservation, mouthfeel, and tannin structure.
Speak to your Musto Wine Grape representative to discuss which natural nutrients will provide the best results for your wine.
Sales@juicegrape.com or 877-812-1137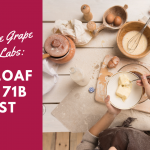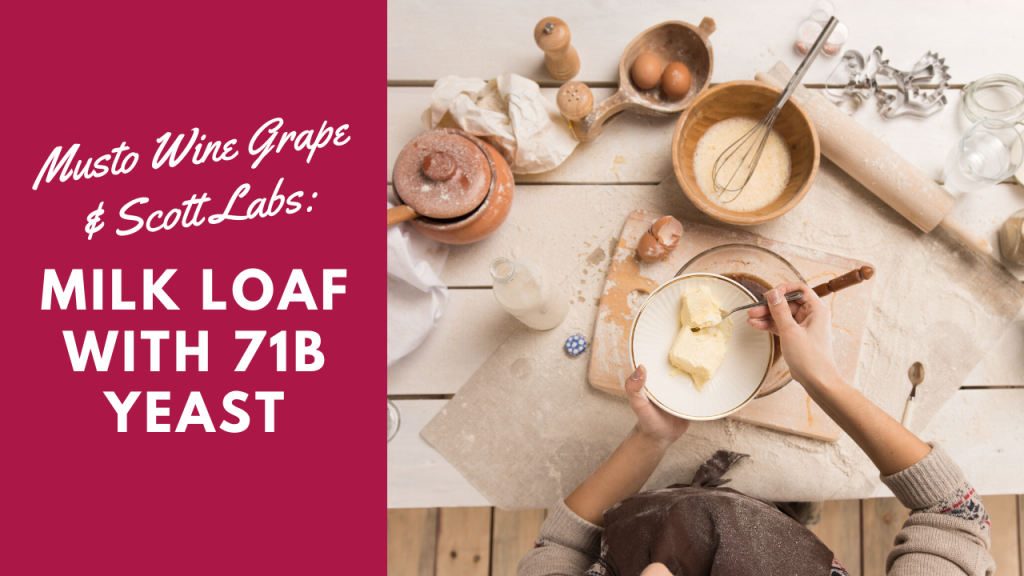 Have you run out of ideas for what to keep yourself busy with during quarantine? We've decided to experiment and the results were delicious. Using 71B yeast and Scott Lab's recipe for milk loaf, we put our baking skills to the test and had a whole bunch of fun doing it!
Prep time runs just about two and a half hours, and bake time is about 25 minutes so this will surely keep you busy!
Here's what you'll need (for a yield of 2 loaves. If you'd like more increase ingredients as needed):
4 cups of bread flour
2 teaspoons of salt
1 tablespoon of sugar
2 sachets (9 grams) of Lalvin 71B Yeast (Don't have this on hand? No worries! We have it in stock. Give us a call/visit and we'll get you what you need!)
2 tablespoons of butter
1 cup warm whole milk
1 cup tap water
Here's what you've got to do:
Mix all dry ingredients together in a bowl. Then, add butter, milk and water. Mix everything together with a spatula.
Once the wet ingredients have been absorbed, remove dough from bowl and transfer to a counter or workspace.
Extensively knead the dough by stretching and folding it repeatedly. Once the dough is smooth and slightly shiny, divide it into two pieces. Cover each with plastic and let rise for 40 minutes.
Flatten each piece of dough and roll into the shape of a football. Let the dough rise again for another 40 minutes.
Place the dough into a bread pan (about 6"-7" long, 3.5" deep) and cover with plastic and allow to rise for another 60 minutes.
Bake in a pre-heated oven at 420 degrees F for approximately 25 minutes.
Let cool and enjoy!
Show us your finished loaves on Instagram and Facebook by commenting or tagging us @mustowinegrapeco and using the hashtag #mustocrushcrew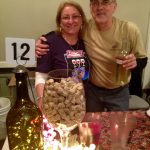 Winemaker and Bootcamp Professor Frank Renaldi talks about how to keep busy winemaking in the winter months and when you're social distancing. For more information on making wine email cmusto@juicegrape.com.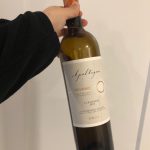 It's been a rough week to say the least…. So I opened one of the special bottles I brought back from my trip to Chile to help me relax. Which of course got me thinking about the wine I want to make this year. After drinking the Envero Gran Reserva Carmenere I think I have found my blend – 90% Carmenere and 10% Cabernet.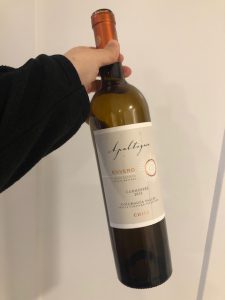 Wine Tasting Notes:
"Red-violet in color, brilliant and vivid, our Apaltagua Gran Reserva Envero shows ripe blackberries, tobacco, and spices. It possesses a remarkable combination of ripe fruit notes and oak mixed with vanilla. Its flavor is juicy, full, and concentrated, highlighting the softness in the mouth and the raspberry and plum tannins with a touch of tobacco. It has a long and lingering finish."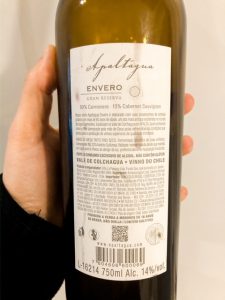 After enjoying this wine with my husband, he is totally on board with making it this spring season. So we discussed different ways to make Carmenere – things to consider, things to watch out for, and how to create the wine vibe we want. Below are some notes from our discussion on how we are going to attempt to re-create this bottle, as well as some information about where our Carmenere grapes come from.
FYI I have an alert on from Wine.com for when this wine becomes available to purchase in the US. If anyone is interested email me (cmusto@juicegrape.com) and I will share when I get the alert that it's back in stock.
Winemaking Ideas:
Yeast: CSM
Why did we decide on CSM? This yeast was derived from Bordeaux and helps create intense aromatic profiles of berries, spice, and licorice. It also helps counteract and reduce vegetal aromas and flavors. CSM aids in adding complexity to the palate and pairs well with malolactic fermentation.
Malo: VP41
We have decided to use VP41 as our malolactic bacteria because it is known for steady fermentations and helps with wine structure. We will most likely co-inoculate in order to ensure that our malo completes sooner than later.
For more information about Timing your Malolactic Fermentation click here.
TA and pH levels in Chilean Carmenere
Personally adjusting TA and pH always makes me a little nervous. Who else is with me? Acidity can be a tough stylistic balance between sweetness and astringency. It is also essential in preserving and keeping your wine safe and age worthy. You want your must to be around 6-8 grams per liter for red wines. The pH is next in the balancing act which should be around 3.3 – 3.6 in red wines. Keep in mind if you have to do adjustments, like add acid, your pH will decrease. You want to make sure your pH is in the above range. It is more important for your pH to be within the right range than your TA. This is because your pH is critical to a good fermentation and avoiding bacteria and spoilage during aging. Below are a few articles you can check out to read up on pH and TA if you need a refresher. Also, we sell the best home winemaking book in my opinion called "Techniques in Home Winemaking" by Daniel Pambiachi. If you don't already have it I would suggest ordering it. For more information on pH and TA I've referenced some articles below.
The Carmenere came in at a TA of .64 g/l and a pH of 3.84. So we adjusted the TA to 0.8 g/l and the pH to 3.56. This way our pH was in a stable range. Since we made adjustments last year, we are expecting to do a few adjustments to the must up front this season.
Watch Fermentation Temperatures
Our CSM yeast has great temperature range of 57F to 90F. Since we don't have the best temperature control, I like the flexibility it offers. However, we will need to keep track of our temperatures every day and try to make sure that the must never goes over 85F because we do not want to burn off any positive aromas.
No Cold Soak
We aren't going to do a cold soak because we don't want to extract any extra pyrazines in the wine. Pyrazines are an organic compound in wine grapes that gives off flavors and aromas similar to green peppers.
Brix Levels in Previous Carmenere
The Brix levels are very important when working with wine grapes. You want to make sure that your yeast can handle the amount of sugar in the grapes. The Carmenere grapes from Chile are picked off of 18 year old vines. So there is always a range of Brix levels, and the age of these vines help create a lot of complexity and intensity in the wines. Old vines are my favorite! The CSM yeast can take up to 14% ABV so we are usually in the right range with how the grapes have arrived in the past; which is a maximum of 25 degrees Brix. In 2019 our Brix were 25.5.
Blend Decision
90% of Carmenere and 10% of Cabernet or make it 100% Carmenere. I'm not gonna lie, I'm not sure why this blend works so well but it does and I'm looking forward to duplicating it. However, there is a lot to consider here. We don't have an aging vessel for 10% Cabernet, so we won't be able to do a separate fermentation. We will have to do a field blend of all the grapes at once. If our cellar was bigger and we had more storage options, I would ferment the Carmenere and Cabernet separately, age them separately, and then blend before bottling.
Possibly do a little French oak
The winemaker who made this Carmenere aged it in 60% American and French oak barrels and 40% in stainless steel tanks. Considering we don't have a large set up and multiple storage vessels we've decided to use French oak chips. This is because we enjoy the notes that French oak gives to the wine – vanilla, cedar, butter, cream soda, toasted bread, graham cracker, and marshmallow. Also, the wine we enjoyed had very silky tannins; usually attributed to French oak additions. Silky tannins are also attributed to micro-oxidation from aging in a barrel. If that doesn't work we might utilize some Noblesse to help soften the tannins in the future.
Racking and Filtering Thoughts
We talked about racking the wine 3-4 times and to splash rack when we do for at least the first 2 rackings, if we are getting a rotten egg smell. We will most likely use a course filter 4 months after malo has completed and a medium (polish) filter week before bottling. Many people are nervous about filtering red wines, thinking it will strip wine of color. Don't be concerned, it only takes out sediment and it really cleans up the wine.
Cellar bottles for 6 months
This is what the winemaker did with his wines, so we are going to try to do this with ours. Although the wine geek in me wants to drink it right away and maybe drink one bottle a month for "research purposes" (of course) to see the change and differences time in the bottle makes. But we will cross that bridge when we get to it. As for the types of bottles we will most likely use the CWA-018. I like the antique green color and the height gives more of a reserve style feel to the wine in my opinion. Also, we will use colmated corks as we will want to try to do some aging trials.
Viticulture Information:
Chile's wine growing success is due to the cooling influences they receive from the Pacific Ocean, the Andes Mountains, and the warm and plentiful sunshine. Their warm Mediterranean climate allows for grapes to fully ripen and avoid fungal diseases. There is a current called the Humboldt Current that flows up from Antarctica, along the Chilean coast, and the cool air is pushed inland by the wind patterns. This cooling effect helps cool off the grapes during those sunny days. Colchagua and Curico Valley both benefit from this ocean influence; which allows these regions to produce grapes from fertile soil for wines that are gaining premium reputations.
Arrival Estimates:
The Chilean grapes and juices should start arriving in late April, early May. Once the grapes are harvested we will have more details.
Grapes Available from Chile:
Cabernet Sauvignon, Cabernet Franc, Carmenere, Malbec, Merlot, Petite Verdot, Pinot Noir, Syrah, Chardonnay, Pinot Grigio, Sauvignon Blanc, and Viognier.
Juice Available from Chile:
Cabernet Sauvignon, Cabernet Franc, Carmenere, Malbec, Merlot, Petite Verdot, Pinot Noir, Syrah, Chardonnay, Pinot Grigio, Sauvignon Blanc, Viognier, and Muscat.
For more information on how to make Chilean Carmenere check out my 2019 vintage recipe here. For more information on how to order your grapes and juices please email cmusto@juicegrape.com or call 877-812-1137.
I hope you and your family are safe and healthy during these challenging times!
Sincerely,
Christina Musto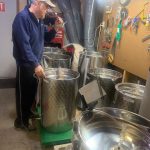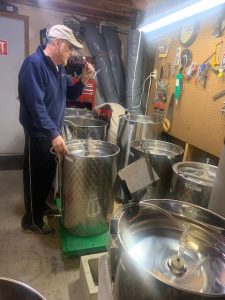 Clean out your winemaking cellar/area. As we all know, you can never be too clean in your wine making area. This may be the perfect time for a little spring cleaning. Sweep, mop, and disinfect the floor of your winemaking area. Never use bleach! You can use Mr. Clean cleaner, as it is bleach free and a good disinfectant. In a pinch, you can also mop with some B-Brite and then rinse it off very well (possibly even twice) to clear off any residue.
Clean out your winemaking "pantry". Go through all of your packages of additives such as nutrients, potassium metabisulfite, and tannins, and discard things that are over a year old. Many additives can absorb moisture and lose their effectiveness, so it is imperative to store them in sealed plastic bags, sealed plastic containers, or mason jars. Try to get rid of anything very old and make a list of items you have on hand for your next winemaking session. It will make buying new ingredients so much easier.
Rack….. When wines sit and age for a bit of time, acids and tannins can fall out in precipitate, forming a layer of sludge on the bottom of your vessel. Rack your wine off of this sludge to keep it clean and delicious.
Check sulfite levels and make additions. While racking the wine, it's the ideal time to check your sulfite level and

add some

. If you do not have the ability to test sulfites, drop off a 200ml sample at Musto Wine Grape, and we can test it for you and let you know how much to add. If you can't leave home, use the general rule of adding ¼ tsp of

Potassium Metabisulfite

per 5 gallons of wine, every 2 months. This will keep your wine fresh and tasty.
Bench Trials! There is room for improvement in every wine. With all of this extra time on our hands, it may be the ideal time to try some experimental bench trials with new products. Would your wine benefit from a fining agent such as

Noblesse

or Gelatin? Would a little

flashgum

or glycerin smooth out the finish? This is the time to see if any subtle additions to your wine may take it to the next level.
Taste Test! Now is a great time to give your wines a taste and think about them critically. Try to get as many opinions as possible. Got a wine loving neighbor or friend? Give them a small sample and ask their opinion. Their feedback may lead to you improving your wine in a new way. At the very least, you can have a nice time enjoying the fruits of your labor and deciding on how to improve it, or how much to make next vintage!
 Re-read old

Winemaker Magazines

or Winemaker Bootcamp Notes to get some winemaking inspiration and brush up on your winemaking skills. You never know what new tips and tricks you'll learn by re-reading your favorite winemaking materials.
For more information about how MWG is handling the COVID-19 pandemic, please click HERE. During these challenging times we hope you and your family stay safe and healthy!
Sincerely,
The Musto Wine Grape Company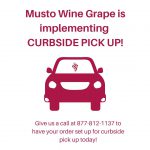 Dear Valued Winemakers and Customers,
Due to the most recent developments of the COVID-19 virus, the Connecticut State Governor has ordered that all non-essential businesses be closed. However, Musto Wine Grape will be implementing a curbside, pre-order pick up policy. This is being implemented in order to follow the current guidelines and protect the health and safety of our employees and customers.
If you would like to make an order, please follow the guidelines below.
Phone Sales and Assistance
For the time being the showroom is closed and there will be no entrance into the building. We will re-asses as things develop and once the grapes and juices arrive.
We will have staff available to take phone calls and emails at, 877-812-1137 and cmusto@juicegrape.com. If you can't get a hold of anyone on the office phone, feel free to call Christina's cell at 267-664-3076.
Bottles and equipment are available for purchase. Please view our retail catalog online or call us to get the updated inventory.
Please call our office to place an order. We will arrange for a curbside pickup or send via FedEx or Freight Carrier if possible.
Chilean and South African Wine Grapes & Juice
Chilean and South African grapes and juices are available for order.
We will have updates this week regarding arrival dates of the grapes and juices.
When your order is available, we will call you to coordinate a curbside pickup time.
If you require any yeast or additives, please email or call in your order so we can set it up ahead of time.
Equipment Discounts
Because of these circumstances we will be implementing a sale on certain items below. Also, keep an eye on our Facebook page for more discounts and free winemaking content.
Online & For Curbside Pick Up:

15% Off Wine Kits
15% Off Wine Corks

For Curbside Pick Up Only:

10% Off Wine Bottles
10% Off Glass Carboys
Thank you for being patient with us during this challenging time. These measures must be taken in order to ensure the safety of our customers and staff. Please do not hesitate to call or email with any questions or concerns.
We look forward to working with you and having a Happy & Healthy Spring Season. Thank you for supporting us through the years and let's try to work through this together.
Sincerely,
Musto Wine Grape Company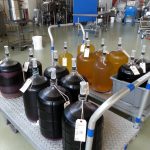 Well, you've done it – you've miraculously turned grape juice into wine.
Brix are at or below 0 when checking on the hydrometer, and it's time to wrap things up and get your wine on its way to becoming the delicious end result you've dreamed of! So what to do first?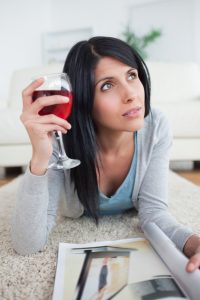 Rack your wine off of the gross lees. If you made red wine you'll be pressing, letting it sit for 1-2 days, and then racking off the heavy gross lees that settle to the bottom. If it's white wine, there is of course no pressing to be done so you can just rack it right off whatever has settled to the bottom.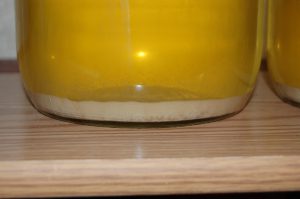 Move your wine into your aging vessel of choice. This could be a carboy, tank, barrel… wherever it will live for the next few months, move it there. Make sure there isn't head space – oxygen is not your friend here.
Check pH and TA. These numbers will have changed during the fermentation, so your current numbers are different than the ones you logged when your fruit or juice first came in. It's important to know these numbers, as they will dictate your SO2 adds, aging, and storage conditions.
Taste your wine! Think of this as the wine's infancy. It's not going to taste exactly how it will after some aging, but the potential will be there. Get used to how newly made wine tastes.
Is your wine going through MLF? If so, let it complete. You can check its progress using paper chromatography
Add SO2 as soon as MLF has completed. This is imperative and keeps your wine protected.
Clarification. If using clarification or fining agents to help clear your wine. Similarly, you can let it settle and continuously rack it over time.
Filtration. Help clear your wine so it will sparkle in the glass! While this step is not entirely necessary, it will give the wine clarity as well as helping with microbial stability by eliminating any bacteria that may be present.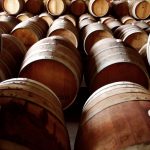 There are many arguments among barrel coopers and winemakers as to what species of oak is best for ageing wine.  While it is true that French/American/Hungarian oaks all impart unique characteristics in wine, perhaps the most important differences between barrels is not the origin of the wood, but rather its level of toast.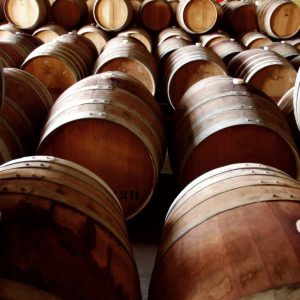 What does the Toast Level of a Barrel really mean?
The toast level refers to how long the barrel is toasted in order to impart certain flavors in your wine. The toast helps caramelize the sugars in the wood. There are 19 different toast levels, however, most winemakers work with Light, Medium, and Heavy toasted barrels.
How are Barrels Toasted?
The coopers use pieces of wood from the stave cutting process and place those into the oak wood fire. It is then set on fire when the barrel is positioned over it, and the toasting process begins. Coopers monitor the temperature closely to prevent any burns or blisters from forming inside of the barrel. The temperature is also key to getting the toast level correct. Then the master coopers will check for any imperfections and update the barrel accordingly.
What does Light Toast mean?
Lightly toasted oak barrels or oak chips usually impart sweet and creamy characteristics. Light toast usually works best with white wines such as Chardonnay, Sauvignon Blanc, Semillon, and Chenin Blanc.
Sweet Characteristics:
Brown Sugar
Bourbon
Cotton Candy
Chocolate
Maple Syrup
Butterscotch
Hot Fudge
Caramel
Molasses
Honey
Toffee
Soy
Creamy Characteristics:
Vanilla
Cream Soda
Marshmallow
Lactic
Butter
American Oak Light Toast Chips
What does Medium Toast mean?
Medium toasted barrels and other oak products impart more yeasty, nutty, and lightly roasted flavors. Medium toasted oak usually works best for red wines such as Red Blends, Cabernet Sauvignon, Cabernet Franc, Zinfandel, Carignane, Syrah, Pinot Noir, and Petite Sirah.
Yeasty:
Popcorn
Baked Bread
Bread Stick
Cookie Dough
Nutty:
Hazelnut
Walnut
Almond
Peanut Butter
Coconut
Roasted:
Cedar
Graham Cracker
Toasted Bread
Coffee
Mocha
Cereal
American Oak Medium Toast Chips
What does Heavy Toast mean?
Heavier toasted barrels and oak infusions usually impart more bold smoky and spicy characteristics. Heavily toasted oak is used for most fortified wines like Port, Sherry, Brandy, and Cognac. However, some winemakers are playing around with heavier toasts by leaving the wine in the barrel for short periods of time. This way they impart the flavors they desire without over oaking their wine.
Smoky:
Barbecue
Grilled Meat
Bacon
Sweet Smoke
Burnt Sugar
Spicy:
Nutmeg
Cinnamon
Clove
Licorice
Anise
American Oak Heavy Toast Chips
So not only can the oak impart flavors, but your toast levels do matter! Think of them as a part of your "Winemaker's Spice Cabinet". Just another touch that can bring in and impart more complex flavors.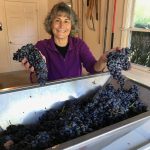 Winemaker Bootcamp Testimonial from The Shifrins
If you are thinking about learning how to make wine, and want to have a lot of fun doing it, you should definitely consider Musto Wine Grape's Winemaker Bootcamp.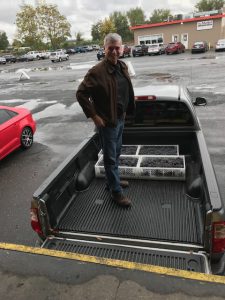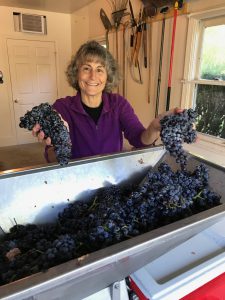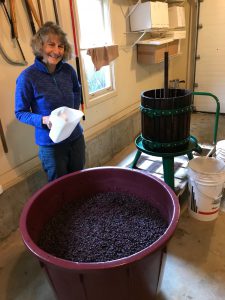 Knowing nothing about wine making, but with family heritage that included it, we retired on a Friday, attended our first Wine Making Bootcamp the following day, and thoroughly enjoyed each session! Frank Renaldi is not only an informative and highly capable wine maker, but he made sure each Saturday morning was great fun.
We had a really good time, made new friends, learned all the "basics" we needed to begin making wine, and came home with five gallons of great wine!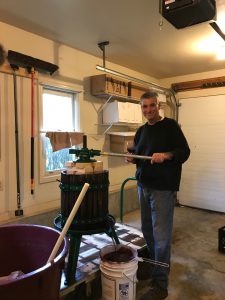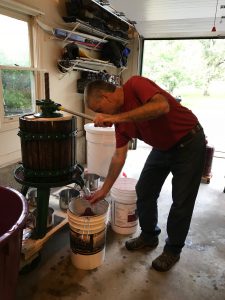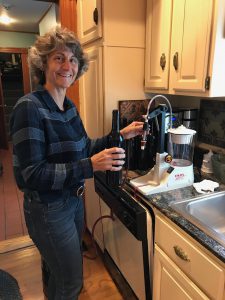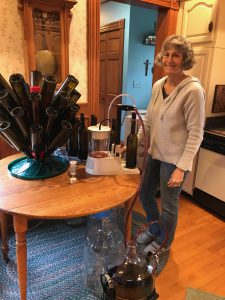 Since Bootcamp, and equipped with the knowledge it provided, we have been able to successfully make several batches of wine at home, and have even planted a small vineyard! Since becoming part of the "bootcamp family", the Musto crew has been extremely helpful and supportive of our wine making ventures. We are very pleased that we decided to attend the Musto Bootcamp, and can't imagine getting a better start into our new hobby!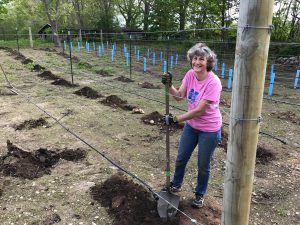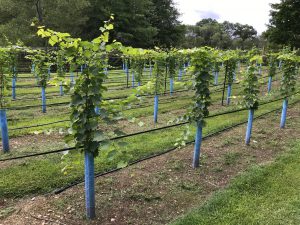 Michelle and Sam Shifrin