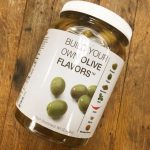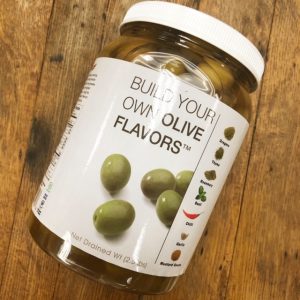 Do you love Olives as much as Stevie? If you do then we have the olives for you! Musto Wine Grape has a new product, 2.5lbs of green olives ready to be infused and consumed!
Add your favorite spices to the olives. Oregano, crushed pepper, thyme, rosemary, basil, chilli, garlic, or mustard seed for example. Or add 1 large sliced carrot, 1/2 large onion, and 1/2 large red bell pepper, cutting the onion in 3/8 inch dice and the pepper in thin julienne cuts to create a marinade. Mix the marinade with 2 oz of virgin olive oil and 1 oz of red wine vinegar.
A great winter project or gift for your favorite foodie.
Call Musto Wine Grape to reserve your Build Your Own Olive Flavors Kit. – 877.812.1137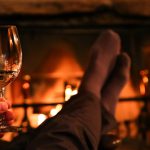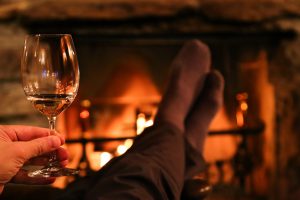 We don't know about you but as the weather gets colder all we want to do is curl up by the fire with a good glass of homemade wine. This week however, we were thinking about mixing it up. Mulled Wine seemed to be the best option for today. It's cold, dreary, and we need a pick  me up this afternoon. So we are cooking up some tasty Mulled Wine!
What is Mulled Wine? Well its a delicious concoction made up of wine, apple cider, and a few other drops of other tasty ingredients.  Think of it as the Winemaker's version of a Hot Toddy. It's satisfying, warm, and is wine infused. The perfect warm drink on a cold Sunday afternoon.
Musto's Mulled Wine Recipe 
4 cups apple cider (or can use apple juice if you want it a little sweeter)
1 bottle of red wine (suggest cabernet, merlot, or a blend of both)
1 tablespoon – 1/4 cup of honey (depends on your sweet tooth)
2 cinnamon sticks
1 orange – juiced and zested
4 whole cloves
2-3 stars of anise (do to taste)
orange peels/wedges for garnish
Add the apple cider/juice, wine, cinnamon sticks, orange zest, orange juice, and cloves to a saucepan. Bring to a boil. Add stars of anise and honey to taste. Let it simmer for 8-10 minutes. Pour into mugs, add an orange peel/wedge for garnish, and enjoy!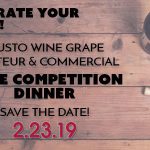 Good Morning Winemakers,
The results are officially here! Click the links below to access the 2018 MWG Wine Competition Results
Our Wine Competition Dinner will be held Saturday February 23rd, 2019
at Zandri's Stillwood Inn. Click here
to purchase your tickets. Best in show will be announced at the dinner!
Congratulations to all of the winners!
Our Growers from California and Washington state will be in attendance to celebrate your wines. You don't want to miss this event.

We look forward to celebrating you and your wines in February!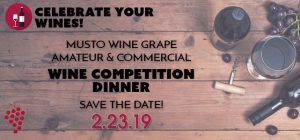 Wine Competition Dinner Details:
THE RESULTS & JUDGING NOTES WILL BE RELEASED at the dinner
ALONG WITH A MEDAL CEREMONY, Dinner, DANCING, FUN GAMES, & RAFFLES!!
Zandri's stillwood inn:
1074 S. Colony Rd, Wallingford, CT 06492
February 23rd, 2019
6:30PM – Midnight
 Please email cmusto@juicegrape.com with any questions regarding the wine competition or competition dinner.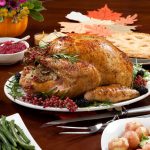 Pairing your homemade wines with your Thanksgiving meal can be tricky. Check out some of our wine and food pairing suggestions to help you show off your delicious wine!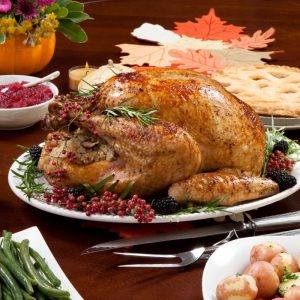 Turkey:
Light Reds, Medium Reds, and Rich White Wines pair well with Chicken and other White Meats like Thanksgiving Turkey. Your Pinot Noir, Gamay, Grenache, Chardonnay, or GSM Blend would be a great compliment to the meal.
Beef:
Beef, Cured Meats, and Smoked Meats pair best with Medium or Full Bodied Reds. Try your Zinfandel, Cabernet Sauvignon, Castel del Papa, or Italian Blend.
Fish:
Yes, red wine CAN be paired with fish! Try a Light Red or a Light Dry White such as your Gamay or Pinot Grigio.
Carbs:
Most Carbohydrates can pair with most wines. It really depends on the sauce. Try your Cabernet-Merlot Blend or Il Toscano to balance and enhance the flavors of a tomato sauce.
Vegetables:
A Light White or Med-Light Red will compliment most vegetables – whether they are roasted or dressed. Try your Viognier or Grenache.
We want to wish you and your family a very Happy Thanksgiving. We hope it is a wonderful day filled with family, friends, and great homemade wine!
Cheers Winemakers!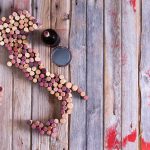 A Little About Amarone:
The Italian Amarone wine is famous for its strong, tannic character and full bodied flavors of dried fruit. Rich and complex, it is a benchmark Italian wine, often challenging to recreate until now. Amarone develops its rich and complex character from partially drying the grapes, then fermenting them, decreasing the fruit to skin ratio. The higher levels of skin contact will give the intense tannins and dried fruit character that the style is known for.
How to Make Amarone/Amorosso from Fresh Juice:
When making Amarone with fresh juice, there are certain ingredients that you may add as the winemaker to help replicate the classic style and methods. To increase the skin contact for the juice, you can purchase an All-Grape add pack to add into your bucket of juice. The All-Grape pack is simply just that, wine grape skins and juice, designed to add more tannins and complex flavors to juice. The tannins found in the grape skins will become soluble in the juice and add more of the traditional Amarone character to it.
Juice Options:
Winemaking Kit Options:
A way to increase the tannin content at fermentation and mimic the classic style is by adding supplemental tannins. Yeast naturally consume some tannins throughout their metabolic process of fermentation. Without adding additional tannins, they will consume some of the grape tannins that give Amarone its unique style. By adding some very cost effective fermentation tannins such as oak dust or FT Rouge, additional tannins will be available to the yeast for their process, therefore preserving the grape tannins for the consumer. FT Rouge is a natural oak derived tannin that will not only provide stronger tannic character, but will also help to enhance and secure color. Apply FT Rouge at 1gram/gallon. Oak dust will also supply some "sacrificial tannins" to the yeast fermentation process. The yeast will consume these tannins, leaving the more favorable, smother grape tannins for the consumer.
Winemaking Add Ons:
Another way to enhance your process of making Amarone from juice will be in your yeast and bacterial selection. Some yeasts that will enhance the rich fruit character of the Amarone juice are BM 4×4 and RP15. Both yeasts have a higher temperature tolerance and will help to secure the rich color. To recreate a traditional Amarone closely, the perception of acidity will need to be reduced. Using malo-lactic bacteria to metabolize the harsher malic acid, and turn it into lactic acid, which has a smoother, creamier mouthfeel, is a vital step in creating a traditionally styled Amarone. This bacterial fermentation can take place at the same time as the primary yeast fermentation, so that the bacteria will benefit from the available nutrients and heat generated via the yeast fermentation. For an individual bucket, we sell a pouch of bacteria that are very easy to use. Simply wipe the pack with sanitizer and stir it into the wine. The bacteria will finish up their fermentation shortly after the yeast finish their fermentation; approximately 2-3 weeks after it is inoculated.
Yeast Suggestions:
To round out the full bodied flavor and profile of Amarone, the winemaker will have to add oak to create a balanced bouquet. After fermentation, the winemaker should consider the addition of oak via a traditional barrel or a supplement, such as oak chips or staves. These will add additional tannic character, creating the Amarone most closely to its traditional style.
Aging Additions:
If you are interested in sourcing Italian Juices for winemaking please contact us at sales@juicegrape.com or 877-812-1137.
Written by Winemaker Maureen Macdonald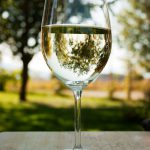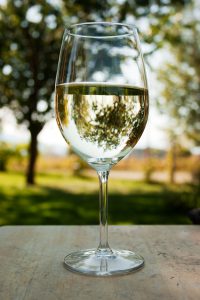 Trebbiano is a thinner skinned white grape from the very center of Italy, Umbria. Trebbiano accounts of roughly 1/3 of white wine grapes planted in Italy. Known for its fruity punch and bright acidity, Italian winemakers have been using this grape as a key component in white wine blends for hundreds of years. Trebbiano is also used in Italy to make premium quality balsamic vinegar. The Italians are not the only culture to have a unique use and high value for the Trebbiano grape. France uses Trebbiano (known there as Ugni Blanc) for the production of Cognac and also as a blending grape for wine production.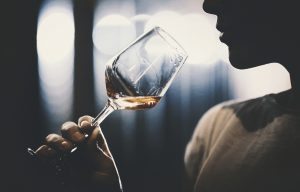 Trebbiano is an excellent blender for white wine production as it has a soft aroma that can easily compliment other white grape varietals. Subtle hints of citrus and minerality can easily meld with other more dominant white wine grape aromas upon blending. The flavors found in the aroma will carry through to the palate; lemon, wet stone, grass, and apple.  For the winemaker, using yeasts such as Alchemy I or K1-V1116 will help to produce a stronger aroma and fruit flavors. Both yeasts should be used in a temperature controlled environment, as to not generate too much heat during fermentation, burning off important aromatic esters. This grape would complement more bold white grape varieties such as Sauvignon Blanc, Muscat, or Gewurztraminer. It would be wise to ferment each wine in the blend separately and then blend post fermentation. Trebbiano can help increase quantities and balance out a stronger flavored or more acidic white wine. The use of fermentation aids such as Opti-White and Booster Blanc will also help to promote and retain the important varietal aromas. We always advise to use a complete nutrition program throughout fermentation, including the use of Go-Ferm, Fermaid O, and Fermaid K. This will help avoid any stuck fermentations and off aromas. 
              If you are looking to make a classic, refreshing stand-alone Italian white wine or blend, Trebbiano could be one of your best options.  It's mild fruity flavor and aromas are enjoyable on their own or within a blend. Musto Wine Grape is proud to source fresh Trebbiano juice directly from Italy. Try some this season for a refreshing taste of Italy.
Musto Wine Grape brings in Italian juices from Italy every October. If you're interested in making wine from Italian Juice please email sales@juicegrape.com for more details.
Written by Winemaker Maureen Macdonald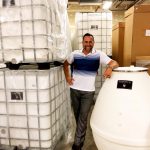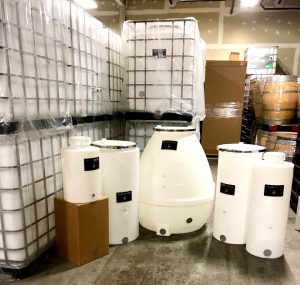 For many years, winemakers have sought a way to store their wines that not only adds to the overall quality of their wine but won't deplete their wallets or the environment. Flex Tanks are an excellent solution to all of these problems. Flex Tanks are an increasingly popular line of wine storage vessels that are incredibly space efficient, cost-effective, and also promote micro-oxidation on a level similar to a wooden barrel. 
FlexTanks are made of a rotational molded, food grade safe plastic. The polyethylene is oxygen permeable allowing for a small amount of oxygen transfer, on the same levels as a second year wooden barrel. This will allow wine to age and "breathe" as though it were in a barrel, creating a thicker, creamier mouthfeel. There are two different grades of FlexTank depending upon the winemakers goals; either the maturation weight, which allows a level of oxygen transfer on par with a second year barrel, and a heavyweight level which allows less oxygen transfer, approximately 50% less than the maturation weight.

FlexTanks are available in a wide variety of shapes and sizes, accommodating the space and scale of any winemaker. From small 15 gallon cylindrical tanks, to tall, narrow space saving 570 gallon tanks, there is a FlexTank for any situation. There are a number of smaller sizes, well suited for the home winemaker, including 15, 30, 50, 70, 80 gallon sizes. All tanks are formed in a way to minimize headspace and easy filling. All tanks are equipped with a lower spigot or 1.5" butterfly valve, which is easy for transfers. Most of the larger sizes are also equipped with a sampling port and breathable airlock. In the authors' personal experience, a 300 gallon FlexTank can be cleaned thoroughly of tough debris within 15 minutes. The plastic is incredibly easy to clean and is compatible with winery alkaline cleaners such as B-Brite or Soda Ash. Most debris is easily rinsed off with a hose and the contoured base promotes easy drainage.

FlexTank also makes many tanks that are ideal for the commercial winemaker as well. They offer uniquely shaped 570 gallon "cell" model tank that has a very small footprint of 82"x29". This tank is ideal for space saving for wineries concerned with space issues. They also make excellent 240 or 300 gallon "stacker" tanks that are cube shaped and able to be stacked up to three high, also reducing the floor footprint if space is a concern. FlexTanks are not only for aging, but can be used for fermenting as well. FlexTank offers an airlock to allow CO2 to escape throughout the fermentation. They have designed the "Apollo" and "Orion" in an egg shape, to simulate the classic vessels of Europe, often made of wood or concrete. The oval contours will help to promote yeast circulation throughout fermentation.
Along with a much smaller physical footprint, FlexTanks also leave a much smaller environmental footprint. While an oak barrel may last for a few vintages, before it is devoid of oak flavor, a FlexTank can be used indefinitely with more cost effective wooden chips to promote oak flavor and micro-oxidation. The polyethylene that the tanks are made of is fully recyclable along with any metal components (valves, framing, and ratchet lid). Also, due to the ease of cleaning, much less water is used in their cleaning process than the traditional barrel or metal tank. Overall, FlexTanks can be a large step towards more environmentally friendly winemaking practices.
Musto Wine Grape is proud to offer the full line of FlexTank products. Our staff has almost ten years of very positive experiences working with the tanks and is happy to make suggestions to best fit your winemaking needs.
Written by Winemaker Maureen Macdonald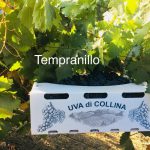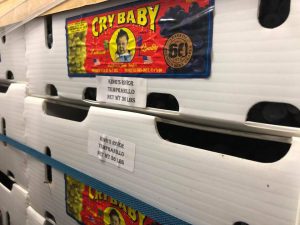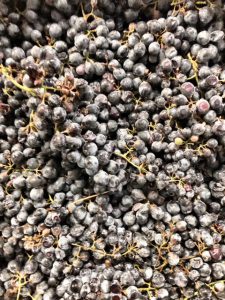 Temperanillo is an incredibly fruity and juicy varietal of wine grape that dates back over 2000 years in Spain. It is the most widely planted varietal in Spain, and the third most widely planted in the entire world (as of 2015). It is one of the oldest genetically traceable grapes in Spain and has been called the Noble Grape of Spain. Its grapes were often used in wine production for the noble class of the country, as well as for religious purposes. The conquistadores brought the grape to South America in their travels, further popularizing the varietal. While the name Temperanillo may sound unfamiliar to some winemakers, it is the primary grape in Rioja blends, a name often more popular to the consumer.
              Temperanillo is famous for its direct and lush strawberry flavors. It has a bit higher level of acidity, really bringing out the bright strawberry and plum flavors. The grape has a thicker blue-black skin with a colorless interior. Limited skin contact at crush can generate a nice rosé, embracing the acidity and berry flavors of the wine. Prolonged skin contact throughout fermentation will generate the traditional, full bodied red. Temperanillo can stand as a full-bodied, fruity red on its own or can work well with other varietals in blends. To create a traditional Rioja blend, Temperanillo should be the largest percentage of the blend, coupled with varietals such as Grenache, Carignane, Merlot, or Cabernet Sauvignon. The wines can either be blended at crush or post fermentation, the latter giving the winemaker more finite control over the blend. Using yeast strains CLOS or VRB, which are isolated from ancient Spanish wineries, will help to enhance the overall structure and mouthfeel of the wine, helping the winemaker to recreate a traditional Rioja blend. The VRB yeast specifically, will also help to promote those lush fruit forward characteristics that the varietal is known for. The use of Opti-Red and Booster Rouge as supplemental yeast nutrients will help to secure color and tannic structure. Oak may be supplemented at fermentation to help preserve the grape tannins and then also added later to add flavor during the wines' maturation process.  We always advise to use a complete nutrition program throughout fermentation, including the use of Go-Ferm, Fermaid O, and Fermaid K. This will help avoid any stuck fermentations and off aromas.  Temperanillo, as most reds, will benefit from malolactic fermentation.
              Temperanillo is a versatile, early ripening varietal with a long history of contributing to great wines. From its origin in Spain, to its travels and proliferation in the New World, its fruity legacy has carried on creating wines fit for royalty or for adventurous winemakers, like us.
Check out these Videos of our Tempranillo being Crushed & Pressed!
IMG_2640_Tempranillo Crush_Musto Wine Grape_Winemaking
IMG_2641_Tempranillo Press_Musto Wine Grape_Winemaking
Written by Winemaker Maureen Macdonald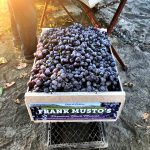 The oldest genetically traceable family of grapes is the Muscat family. Over the centuries, the grape has traveled around the world and transformed itself through many genetic mutations. One of the most well known genetic crosses of the original Muscat grape is the Black Muscat.  Black Muscat is a cross of the Schiava Grossa and the Muscat of Alexandria. The grape has very large, plump berries, with white flesh and black skin. The grape has intense, sweet floral and candy-like flavors.

              Black Muscat can be used for a very wide variety of wine making purposes. It can be pressed to produce a white juice, that has been used in famous dessert wine productions as well as left on the skins to produce a flavorful rose or red table wine. It is popularly used for table wine production in California, China, and Eastern Europe. Quady Winery in California has gained fame and many acclimations over their dessert wine, Elysium, produced from the Black Muscat grape. The intense florals and sweet fruit flavors that are found in the unprocessed grape, translate in the finished wine product. Big flavors of raspberry jam and candied citrus make the wine deliciously sweet with enough acidity to create a harmonious balance. Because the wine can be made in so many different styles, the winemaker has many choices to control the outcome of the final product. If creating a dessert style wine, beneficial yeast strains would be Vin 13 or R2 to promote the complex floral aromatics. If creating a rose or table wine, QA23 or 71B yeast strains will help to promote aromatics and to capture the ripe red fruit flavors. Skin contact time will be critical; a few hours on the skins will produce a flavorful rose and then full maceration/fermentation on the skins will create a fruit forward table wine.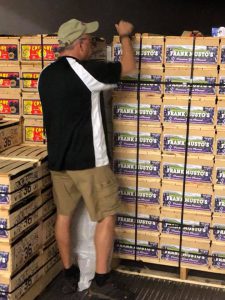 Musto Wine Grape has had such wonderful results with this grape, that Frank Musto has planted his own fields of this varietal. The vines are coming up on their 20th birthday, generating large but complex fruit and excellent yields. Frank Musto's Black Muscat has started being harvested and is arriving in Hartford currently. Brix levels are averaging in the mid 20's with smooth acidity. We are looking forward to making a fruit forward rose this year with some of the fruit. It is exciting to create a new style of wine with such an ancient, treasured strain of grape.
By Maureen Macdonald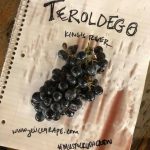 Teroldego is an ancient varietal from the northern mountains of Italy. Originating from Trentino, a mountainous region on the Austrian border, this incredibly dark skinned grape is the genetic parent of Lagrein and Syrah. The grape is a prolific grower, bearing heavy yields while maintaining quality. The thicker skin makes for a more stable grape on the vine and allows for a longer hang time, generating a higher Brix level and more complex phenolics. They often use pergolas to help control the vigor of the vine itself.
The thicker skin of the Teroldego grape lends tremendous tannin content to the finished wine. Upon vinification of the grape, flavors of baking spices, red fruits, and pine are generated. Hints of tar and leather come most directly from the grape skin. This grape will add a tannic punch to any blend and can help to add mouthfeel to a thinner red variety. Some yeasts that will help to amplify the fruit notes and mouthfeel of the Teroldego are D254 and D80. This grape can also help add color and can be integrated at crush in a varietal with color securing problems. While Teroldego can be drunk early, it really starts to shine after 5 years of aging. In the aging process, the tannins will link up and form longer chains that will be perceived as a smoother mouthfeel. If the consumer doesn't mind a more aggressive, bold wine, it can be enjoyed early, a perfect accompaniment to grilled meats.
Teroldego is an ancient variety with a traditional, earthy old-world style. While we may not be able to travel to Italy to create an old-world style wine, we now can bring Italy to us, in the form of this beautiful grape.
Numbers collected on 9/14/18 –
Brix=24.2
pH=3.62
TA=4.26g/L
YAN=276.8
Written by Winemaker Maureen Macdonald