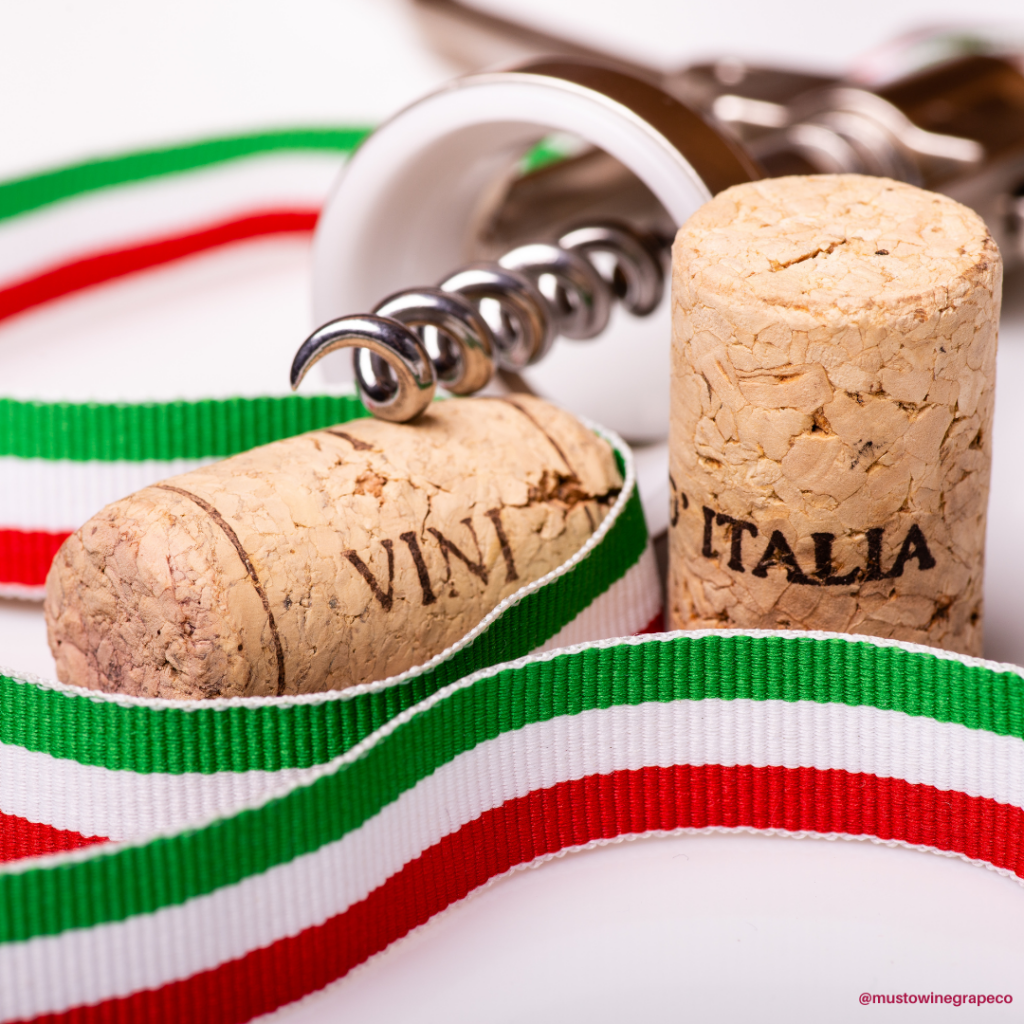 One of our all time favorite Italian wine juices will be arriving in October, the Amorrosso/Amarone Blend. Sweet and bold, this wine is popular at any table. It will be arriving in early October from Italy. The Amarone fresh juice is available for pre-order and on demand pick up. The Amorosso Fresco is pre-order only. Please call 877-812-1137 to put in your order. We have a huge list of Italian wine juices for sale. Be sure to give us a call to check out what is available.
The Blend:
Amorosso/Amarone wine is a unique and highly regarded red wine produced in the Valpolicella region of Veneto, Italy. It is known for its rich, full-bodied flavor, high alcohol content, and complex aroma. Primarily made from three grape varieties: Corvina, Corvinone, and Rondinella. The grapes are carefully selected from well-maintained vineyards, and only the ripest bunches are chosen for this blend.
Appassimento:
The key step in Amarone production is the drying process, also known as "appassimento." Instead of pressing the grapes immediately, they are spread out on wooden racks or straw mats in well-ventilated rooms, lofts, or drying chambers. During this time, they lose water content, which concentrates their sugars, flavors, and aromas. This process can reduce the weight of the grapes by 30-40%.
After the drying process, the grapes are gently crushed to release their juice. The grape skins are thick and full of flavor due to the drying process.
Winemaking Notes:
Typically, after fermentation, Amorossa/Amarone wine is aged for an extended period in oak barrels. The aging process can range from two to several years, depending on the producer's preferences. This aging helps mellow the wine's tannins, integrate its flavors, and develop its complex bouquet. For step by step instructions check out this blog post.
Flavor Profile:
Amorosso/Amarone wine is characterized by its deep ruby-red color, intense and complex aromas of dried fruits, dark cherries, spices, and a full-bodied, velvety texture. It is often enjoyed as a fine wine on its own or paired with hearty dishes like roasted meats, game, and aged cheeses. Due to its unique production method, Amorosso/Amarone tends to be more expensive than many other Italian wines but is highly regarded by wine enthusiasts for its exceptional quality and flavor profile.
Viva Italia!
To make an Italian wine juice order please contact us via sales@juicegrape.com or call us at 877-812-1137, follow us on Facebook, Instagram, and Youtube, or check out the

Harvest Tracker

and

Winemaker Blog

on our website- juicegrape.com.