Strawberry Moscato Lemonade
Summer is in full blaze and our delicious and boozy Strawberry Moscato Lemonade is the perfect summer cool down drink, and it's too good to not share!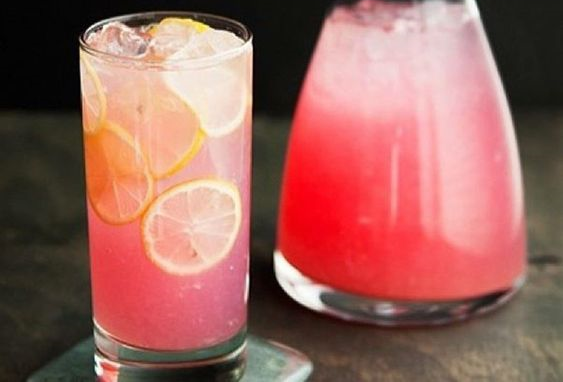 What you'll need:
1 Bottle of Strawberry Moscato, 750mL (this one has great reviews or use your homemade Muscat!)
6 Cups of Lemonade
1/4 cup of Strawberry Vodka (this one scores an 87 at the Beverage Testing Institute)
Frozen strawberries, chopped or sliced
Lemons, sliced
What to do:
Combine your Strawberry Moscato, strawberry vodka and lemonade into a pitcher.
Add your strawberry pieces into the mixture
Garnish with lemon slices
Serve chilled and enjoy!
If you're looking to really cool down, throw everything except the lemon slices into a blender with ice to make this yummy drink into a slushie!
Want to make your own wine?
 Musto Wine Grape Company is here to provide everything you need to make the wine of your dreams, and the support along the way to ensure your success! Give us a call at (877) 812 – 1137 to speak with a member of Musto's crush crew to get you started!
Super Bowl Party Guide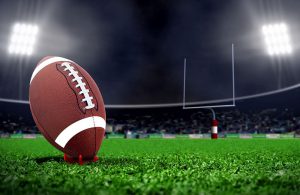 It's that time of year again. The sound of grown people screaming at the TV. Watching grown men chasing each other over a ball, you can probably guess its super bowl season again. So we've put together a guide for some super bowl foods and what to pair with them to win the party on game day.
Pregame Wine
We all like to get together and pre-game for the big game! It's nice to have a smooth and easy sipper to enjoy with friends while getting ready for the big event. One of our traditions is to watch the Puppy Bowl, as an adorable warm up to the big game. What goes better with good friends and adorable puppies than a sweet refreshing glass of Moscato? Rosabianca Moscato has delicious honeysuckle, orange, and pear notes and that make it a refreshing and delicious glass of wine.
7 layer dip
This ultimate combination of Mexican flavors including refried beans, guacamole, sour cream, cheese, tomatoes, green onions, and black olives is a classic dip that's easy to make. The best part is it can be made ahead of time, stored in the refrigerator, and served cold or at room temperature (LINK to 7 layer dip)
Rose Vineyards' Symphony wine is the perfect wine to pair with this dip. This white wine is from one of CT's newest wineries! This new, coming varietal has refreshing pineapple, citrus and tropical fruit notes that will quench the spices within the 7 layer dip. All of the great, tongue-tickling fruit flavors within the Symphony wine will pair well with the many flavors of the dip.
French Onion Beef Sliders
This is basically a bit of a fancy slider – delicious and easy to make, this is sure to take the party to the next level. (LINK to French onion beef sliders)
Some folks reach for a big IPA to drink with burgers – and that's awesome. However, we think that beers with some toasty malts, caramel sweetness, and a dry, clean finish can work wonderfully with these sliders without being too heavy. Try Ommegang's "My Watch has Ended" Brown Ale or Armada's "Sorcerer's Temple" Dunkel Lager.
If you want wine with this one, Try Chamard Winery's 2015 Syrah – This full bodied Syrah has a rich fruity nose, with firm tannins that will pair well with the rich French onion beef sliders. The savory notes of anise and black pepper will pair perfectly with the intensely savory and rich French Onion style sliders.
Philly cheese steak queso dip
This dip is a party staple; you can't have a party without it. It's a unique twist to the dip category, and all the Philly cheese steak lovers will thank you for it. (LINK to the philly cheesesteak queso dip)
For beer, we like a crisper, cleaner, hopped-up, somewhat bitter IPA to cut through the delicious cheesy, fatty goodness of this dip. Try Connecticut Valley Brewing Company's "Cross Country" IPA or Kent Fall's Brewing Company's "Line Aversion" IPA.
For wine, try R. Dee Winery's Slainte – what's more quintessential game day food than a Philly cheesteak? Pair this bold Petite Syrah with luscious blackberry and tobacco notes with the cheesy, decadent cheesteak dip. The firm tannins will cut through the rich cheese and refresh your palette to keep you coming back for more.
Bourbon Bacon BBQ Chicken Skewers
There has to be some sort of BBQ chicken at your super bowl party, or it's really not a super bowl party. Instead of going the traditional route of chicken wings, try these instead. Your guest will really enjoy the mess free convenience of these BBQ chicken skewers. (LINK to the bourbon bacon bbq chicken skewers)
We think you can go in 2 directions with a beer pairing with this one. Something crisp but also a bit smoky can complement the BBQ tastes of this dish like schwarzbiers, rachbiers, etc. You can also go with a smooth, slightly creamy, more delicate IPA that won't overpower the great flavors of this dish. Try Fox Farm Brewery's "The Camp" Smoked Lager or New Park Brewery's "Cloudscape" IPA.
For wine, try Hawk Ridge Winery's Mad Hawk Spanish style blend – Bold, bright fruit and smooth tannins make this Spanish style wine a delicious accompaniment to BBQ! The fruitiness of the wine will compliment the sweet flavors in the BBQ and the smoother tannins will not over power the chicken. A very fun new wine to try.
Post Game Celebration
When your team brings home the big win, you need to celebrate! Paradise Hill's Celebration sparkling wine is the perfect accompaniment to any touchdown dance you can come up with. Nothing says victory and rejoice, like a sparkling wine. Try one of CT's best to celebrate the big Super Bowl win!
Let's make wine from Italian juice… at home!
Many winemakers wait all year for their annual Italian juice pickup at Musto. Despite the fact that they may be able to find some of these juices from California, they look forward to knowing that they will be able to make wine that hails from Italy itself.
There's so many juices to choose from:
Amarone- cooked cherries, dark plums, cherry liqueur
Barolo- tannic, rose aroma
Brunello- cherry, blackberry, tannic
Chianti- red fruit, dried herbs, herbaceous
Dolcetto- plum, blackberry, cocoa
Lambrusco- fruity, blackberry, bright red fruits
Montepulciano- red plum, thyme, baking spices
Moscato- sweet, fruity, aromatic
Nebbiolo- rose, cherry, leather
Nero D'Avola- cherry, plum, licorice, tobacco
Pinot Grigio- lemon, lime green apple, bright and crisp
Sangiovese- tart cherry, strawberry, plum
Trebbiano- peach, lemon, apple
Valpolicella- cherry, cinnamon, chocolate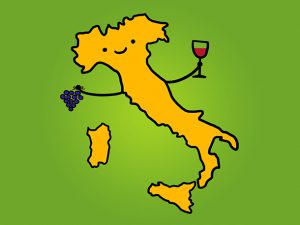 For winemakers who don't have access to a crusher, destemmer, or press, making wine from Italian juices is a great way to get the joy of making your own wine with less steps and less mess.
So how can you start making your own wine from Italian juices? Follow these steps and you'll be on your way!
Choose an Italian variety that speaks to you.
Come to Musto Wine Grape and pick up your pail of juice.
Bring it home, pop open that lid, and add 1/4 tsp potassium metabisulfite to it. Add

pectic enzyme

if you're going to (5 drops per gallon of juice). Give it a stir.
Allow it to come up to room temperature – we're talking 60 degrees or so.
Choose your fermentation vessel: will you keep it in pails or ferment in a carboy or demijohn? Make sure everything is clean and sanitized. *Be sure there is enough room to account for fermentation foaming*
If you are going to add fermentation tannins or additives (like oak dust,

Booster Rouge

,

Booster Blanc

) you can add that now. *Note: do not add tannins such as

FT Rouge

within 8 hours of adding enzyme*
Pitch the yeast once the temperature has reached at least 60F. Yeast strain choices will vary depending on the juice you choose – ask a winemaker at Musto Wine Grape for a strain recommendation for the varietal you're making. Follow the yeast starter directions explicitly. Be very careful of temperatures, never adding yeast if there is more than a 18 degree difference between the yeast starter liquid and the juice.
Carefully monitor the fermentation by checking Brix levels daily. Add yeast nutrients as needed if you choose to do so.
If you are adding

malolactic cultures

to your wine, you may also chose to do this at 1/3 Brix depletion. If using a malolactic nutrient (

Opti-Malo Plus

) with the bacterial culture, hydrate the nutrient in a separate container from the bacteria and add to the must directly before the addition of the bacteria. Follow all directions on the bacteria and nutrient packets explicitly.
When the fermentation is complete, rack off the lees and continue aging. Many Italian wines are aged with oak – if you choose to do this, you can do so in oak barrels or with

oak alternatives

(such as

chips

or staves).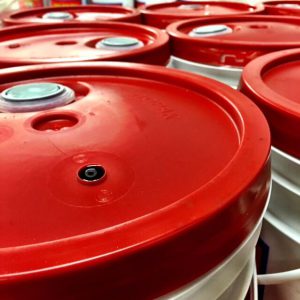 And there you have it! Delicious Italian wine that you made in your own home. There's nothing more rewarding than having a glass of wine you made with juice from a reliable source.
Feeling inspired? Come down to Musto Wine Grape and pick up some Italian juice. But don't wait too long – we are fast approaching the end of harvest time. Pick up everything you need and and be on your way to kicking back as you sip on a glass of homemade Italian wine. Who knows, maybe you'll even make Frank's Chicken Fettuccini Alfredo to accompany it!