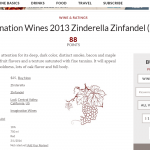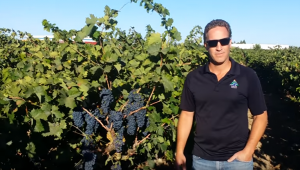 Congratulations to our Lodi Growers on earning 88 Points in Wine Enthusiast for their  Old Vine Zinfandel Wine – Zinderella.
"Zinderella, an Old Vine Zinfandel – Inspired by perseverance and invigorated by a willingness to never give up on a dream, Zinderella embodies so much more than just wine. From the heart of the esteemed Lodi Appellation, a land recognized as the Zinfandel Capitol of the World; only select Zinfandel grapes that have withstood the test of time have been chosen. With deep, rich Zin flavors, each bottle of Zinderella is an inspiration to follow our dreams and create memories. This is our Zinderella Story" – via Zinderella "The Perfect Fit"
Cheers to Lodi Wine & Lodi Grapes. Make sure to put your order in for Zinderella Old Vine Zinfandel Grapes for this Fall.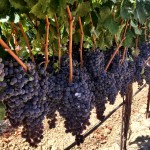 It looks like Mother Nature is excited to get her winemaking on because the grapes are ripening early and fast! Download our E-Book for the ENTIRE list of wine grapes and juices we will be bringing in this fall HERE –> MWG_2016 Harvest Menu E-Book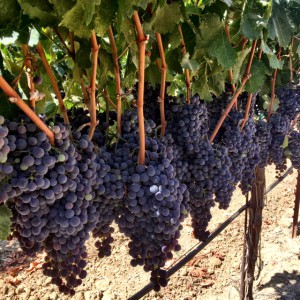 Mini Harvest Report:
Central Valley & Lodi: Brix are in the high teens. We are expecting to have grapes in Hartford, CT as early as September 7th.
Suisun Valley, Paso Robles, Contra Costa, Amador, Sonoma, and Napa: The whites will be harvest on September 1st and should be to Hartford, CT on September 7th. The red grapes are maturing well. The Brix are creeping up there. We think that we are still on track for a September 15th harvest date, with the grapes arriving in Hartford, CT as early as September 20th.
Juices: California juices will start arriving on September 7th. We hope to see the Italian juices sometime in the first week of October.
Prices: The grape and juice prices will be available by August 16th. Please give us a call at the office to secure your order.
We look forward to working with you this fall. If you have any questions please do not hesitate to contact us at 877.812.1137 or sales@juicegrape.com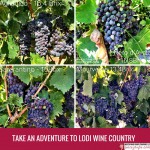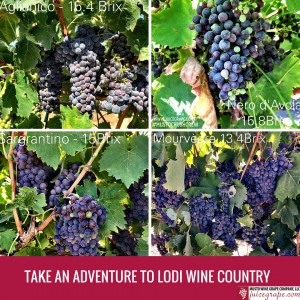 We are bringing Lodi Wine Country to you this fall. An exciting time for the region, Lodi was recently named "Wine Region of the Year" by Wine Enthusiast Magazine. The grapes are grown in a Mediterranean style climate producing wines of great character and strength. Keep an eye out for our newer Italian Wine Grape Program from this region. These grapes will be producing some fantastic and age worthy wines.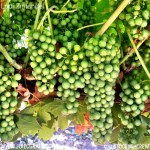 Recently named Wine Region of the Year (see video above) & voted Winery of the Year by Wine Enthusiast Magazine Lodi is certainly on the rise! Some notable wineries to check out are Mettler Family Vineyards, Zinderella Vineyards, Michael David Winery, and Lange Twins Winery just to name a few.
Our growers will have NEW Italian Wine Grape Varieties available which will be sourced from the Mettler Family. These varieties include Aglianico, Montepulciano, Nero d'Avola, and Dolcetto.
Zinderellla Vineyards will be making her debut! The Old Vine Zinfandel grapes that create this fabulous wine are over 35 years old! We are very excited to offer these prestigious and complex grapes this fall.
Make sure to contact the Musto Wine Grape Co., LLC. staff for more information on how to secure your Lodi grapes.
Please see below for some photos from the our growers in Lodi. Harvest will be here before you know it!!