Lanza-Musto Suisun Valley Malbec is a wine that brings velvety sweetness and dark complexity to the table.
Suisun Valley, located in Solano County, California, is not traditionally known for Malbec wine production like some other regions, but it does have a small and growing reputation for producing high quality Malbec wines. If you're considering buying Suisun Valley Malbec grapes, here are some reasons to consider:
Unique Terroir:
Suisun Valley's terroir, characterized by its climate, soil, and topography, offers a unique and distinct environment for grape cultivation. While it may not have the recognition of regions like Argentina (known for Malbec), this uniqueness can result in wines with a different expression of the Malbec grape.
Varietal Exploration:
If you enjoy exploring different expressions of a grape variety, trying Malbec from a less common region like Suisun Valley can be an exciting adventure. It can offer a different flavor profile compared to Malbecs from more traditional regions.
Food Pairing:
Malbec is a versatile wine known for its medium to full body and rich, dark fruit flavors. Suisun Valley Malbecs can pair well with a variety of foods, including grilled meats, hearty pasta dishes, and cheeses.
Exploration:
If you're an adventurous winemaker who enjoys exploring and discovering hidden gems, Suisun Valley Malbec can be an interesting addition to your wine collection.
Flavor Profile:
Medium bodied, mellow, fruity – raisins, fresh picked blueberries, plum, with soft, fine grained tannins, deliciously drinkable mocha notes.
Previous Season Grape Chemistry: 
Brix: 24.5
pH: 3.29
TA: .65gms/100ml
Clone 9
Planted in 2009
Soil: Yolo, Silty Clay Loam
VSP posititioning
Malbec is a grape variety with a deep, inky color, producing dry red wines that boast robust tannins and a long, smooth finish.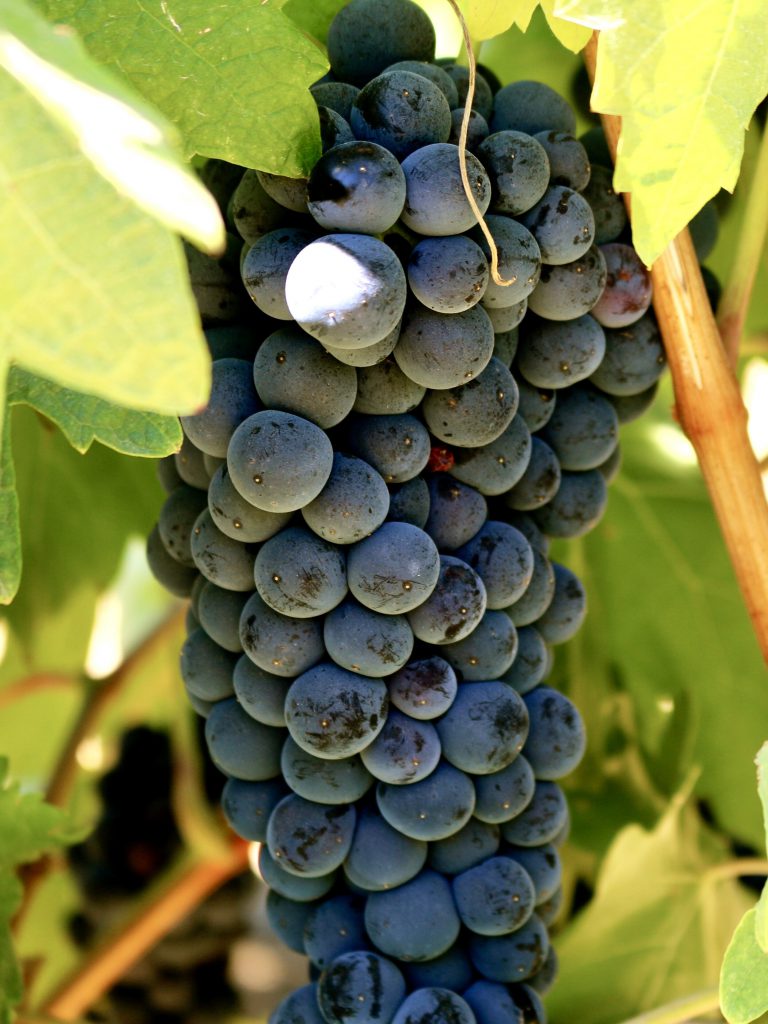 Where is Malbec from?
Malbec was almost exclusively grown in France, where it played a primary role as one of the main Bordeaux grapes. The climate and pests in France did not allow for Malbec to perform to its utmost potential. Struggling to thrive, growers saw it as weak, finicky, and susceptible to disease as well as rot. It is mainly associated with Argentina and Chile now because it thrives there. It took well to the climate, excelling in the high elevation and heat, making it one of the most widely planted grapes. In the United States, you can find the majority of wine grape plantings in California, yet Malbec only makes up for 0.5% of those plantings.
Malbec Characteristics
This grape can yield a wide range of fruit aromas that vary widely depending on the climate they are grown in. Cooler climates like France and Washington state yield black cherry, raspberry, and plum aromas. For warmer climates like Chile, you'll get more blackberry, blueberry, plum, and black cherry. They're juicy and jammy, with notes of vanilla, tobacco, dark chocolate, and oak. They have medium acid and moderate levels of tannins. Chilean Malbec's boast with red fruit flavors like cherry, raspberry and have floral and slight earthy notes.
Can I make my own?
Musto Wine Grape Company is here to help you make the wine of your dreams! The Spring Chilean winemaking season starts in late April, early May. Secure your Malbec and give us a call at (877) 812-1137 to speak with one of our Musto Crush Crew members. We can get you set up with everything you need and provide customer support along the way to ensure your success!
What is Cabernet Sauvignon?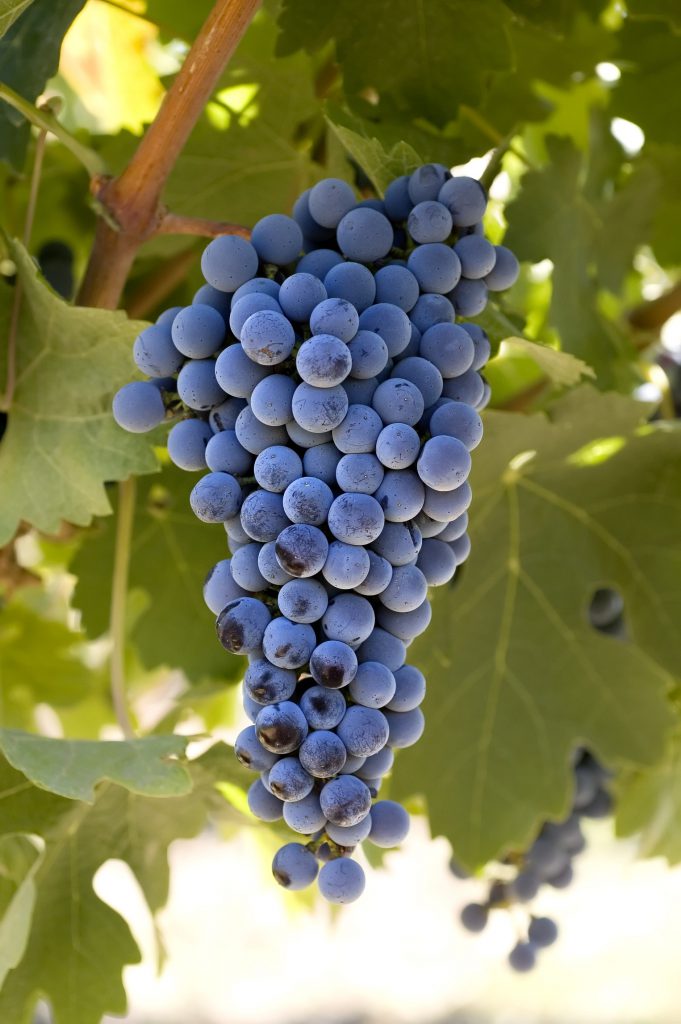 Known as the king of red grapes, Cabernet Sauvignon enjoys the same regal status in California as it does in its native home of Bordeaux, France. Californian Cabernet Sauvignon tends to be more fruit-forward and mellow, with rich dark fruit notes. The most common aromatic and flavor components found in this varietal are plum, black cherry, blueberry as well as warm spice, vanilla, black pepper, and tobacco. Aside from being known for its dark color and full body, it's known for often being over 13.5% in alcohol content. The average alcohol content of a Cab from California floats around 14.5%. At Musto Wine Grape we carry a variety of Cabernet Sauvignon grapes from multiple AVAs in California, as well as all of the yeasts, nutrients, and equipment you'll need.
What kind of yeast should I use when making Cabernet Sauvignon?
*Note that full expression of the desired characteristics for any of the following yeast strains is based on proper care and feeding if the yeasts, along with using quality fruit and good winemaking practices. It is also strongly recommended that Go-Ferm and Fermaid-K are used as well as temperature management throughout the entire fermentation. As always, if you need assistance with any part of your winemaking process, do not hesitate to reach out to us at sales@juicegrape.com or give us a call at (877) 812-1137 to speak with someone who can assist with any product recommendations, procedures, or problems.
BM45 yields a big mouthfeel, notes of cherry liquor, rose petal, jam, plum, berry as well as earthy and spicy elements. It offers color stability and helps to minimize vegetative characteristics.
BDX is an all-around great choice for berry, plum, and jam characteristics. It has a moderate fermenting rate and offers good color retention. By re-enforcing existing tannins, it develops structure in the wine. Because of this, we advise to not use with unripe fruit.
RP15 emphasizes the berry aspects of the fruit, along with color stability, increased mouthfeel, and agreeable tannins.
D254 yields a big mouthfeel and rounds tannins as well as intense fruit. It has a focus on berry and jam characteristics, but more so of dried fruit than fresh. It's also great for color stability and adds body to blends.
D80 offers big volume and fine grain tannins. It is great for encouraging more positive tannin intensity to a blend.
Where do you source your Cabernet Sauvignon from?
We offer Cabernet Sauvignon from multiple AVA's within California and Washington:
Lanza-Musto Vineyards in Suisun Valley, CA (Valley, 169, 15, and Koch)
Mettler Family Ranch in Lodi, CA
Napa Valley, CA
Washington State (Clone 33)
Sonoma County, CA (Chalk Hill)
Amador, CA
King's River, CA
Paso Robles, CA
Central Valley, CA
Is there a certain winemaking procedure specific to Cabernet Sauvignon?
You can follow our Red Wine Grape Procedure which you can find here, if you are using juice you can find the procedure here and if you are using frozen must, here. The procedure is standard for making red wines, but using the proper yeasts and nutrients specific for Cabernet Sauvignon and consistent monitoring will have the biggest impact on your final wine.
Where can I buy grapes, juice, or must?
At Musto Wine Grape Company, all red grape varieties are available in 36lb cases, in frozen must by request, or in 6-gallon fresh juice pails. For Sterile Juice options that can be shipped year-round and without refrigeration click here.
Finally, if you need the best options and equipment suited for you and your winemaking goals, email sales@juicegrape.com or call (877) 812 – 1137 to speak with one of our Musto Crush Crew members who can help. We are here to provide all of the winemaking products you need to make the wine of your dreams, as well as the customer support to ensure your success!
Chardonnay is a white wine grape that originated in the Burgundy wine region of eastern France. We source our Chardonnay wine grapes from 3, high quality, and sustainable appellations in California. This includes Suisun Valley, Lodi, and Central Valley. These regions produce a range of outstanding high quality to premium luxury wine grapes for the best value.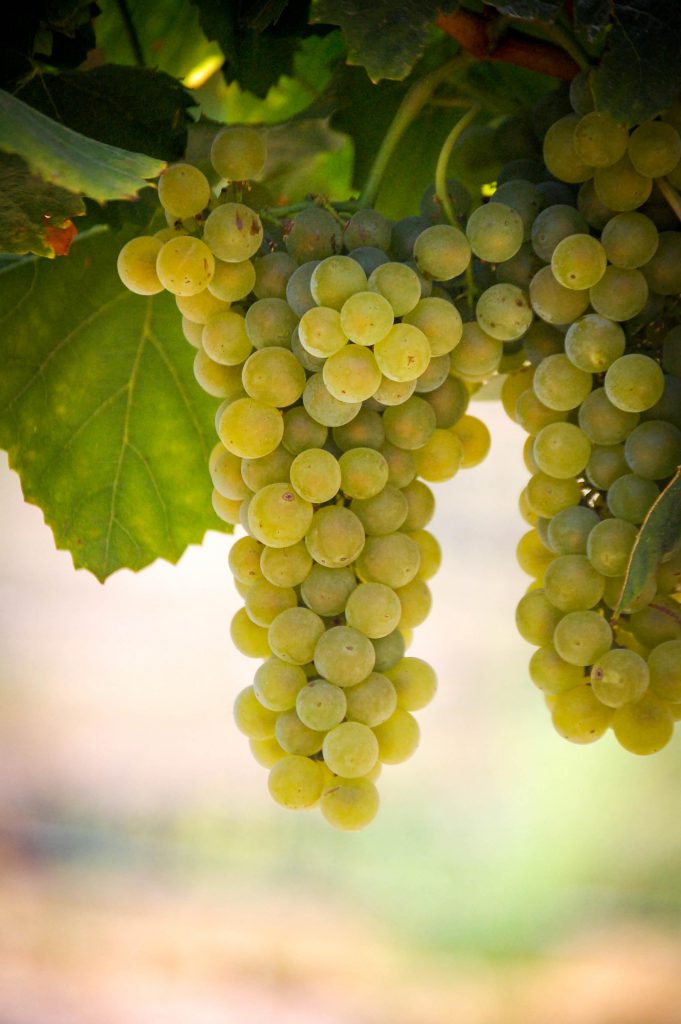 Suisun Valley, California
Firstly, Suisun Valley Chardonnay tends to yield beautiful notes of honeysuckle, green apple, and lemon tied into a welcoming nose. It is full-bodied and lush on the palate featuring tropical flavors of pineapple, peach, and bright citrus. It also has a clean and pleasant finish. We recommend fermenting in a stainless steel fermenting tank using QA23 wine yeast. This is perfect if you're aiming for that tropical profile in your Chardonnay.
Lodi, California
Secondly, If you're looking to make a beautifully balanced wine with lovely notes of pineapple and citrus, that mingles with notes of sweet vanilla custard finishing with just the right amount of silkiness and acid, we recommend the Lodi Chardonnay. We also recommend fermenting with D47 wine yeast in a French oak barrel. When you are fermenting in a barrel, it's best to use MBR31 to allow your Chardonnay to go through Malo-Lactic Fermentation. This will achieve those silky and buttery finishes.
Central Valley, California
Finally, If you're drawn to the Lodi Chard characteristics but you're looking for more complexity, try the Central Valley Chardonnay. It has the potential to yield fresh tropical fruit, pears, and peaches along with custard cream flavors leading to a creamy, soft, and mouth-filling finish. For these results, we recommend fermenting in a stainless steel tank or fermenting tub with VIN13 wine yeast and aging in a French oak barrel. Inside the barrel, it should undergo Malo-Lactic Fermentation with the use of MBR31 and will yield that layered complexity you're craving.
Ready to make your own Chardonnay? Musto Wine Grape is here to supply you with everything you need to make the wine of your dreams. Email us at sales@juicegrape.com or call (877) 812-1137 to speak with someone who can get you started!
The King's River Vineyard is located in Sanger, CA – Southeast of Fresno, on the way to Squaw Valley, Tahoe and the Sierra Foothills.
The vineyard is made up of 40 acres of white ash & sandy loam soil. The vineyard has been in existence since 1954 and the family has grown everything from grapes for wine and raisins to peaches, plums, and apricots on this little piece of paradise. However, they ultimately decided to focus on what they love most – boutique style wines. Each block is meticulously managed. They thin leaves, drop fruit to secure intense flavors, and drip irrigate as to not over-water the vines. This family definitely produces grapes of distinction.
Grape Varieties Available for Purchase:
Cabernet Sauvignon (Clone 337)
Petite Sirah
Alicante
Syrah
Barbera
Cabernet Franc
Tempranillo
Primitivo
Albariño
Muscat
Chenin Blanc
What's the Winemaker's Think Tank?
Every Thursday we will post about a few frequently asked questions that our winemaker has answered. If you have a winemaking question you would like to have answered, please email us at support@juicegrape.com and we will try to get into next week's post. Cheers! 🙂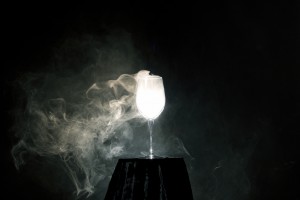 Why is my wine evaporating?
Just like water or any other liquid, with prolonged exposure to air, wine can evaporate. When aging wine in an enclosed container such as a tank, carboy, or demijohn, the container should have an airtight seal via an inflatable gasket or an airlock and bung. This will help prevent against oxidation and will reduce the amount of evaporation dramatically. If you still see some evaporation happening in one of these closed containers, evaluate your bungs and seals as they may not be working properly.
The main source of evaporation in winemaking is through barrel aging. Barrels are a porous environment that allows the wine to "breathe" over time. This "breathing" process is essentially evaporation. The wine is exposed to air through the porous staves and small portions of the wine evaporate into the atmosphere. This has positive effects on the wine as it creates a creamier mouthfeel, can reduce the perception of acidity, and imparts oak flavor. The barrel must be filled monthly with additional wine to reduce the head space and replace the evaporated product. This will prevent the wine in the barrel from oxidizing. While the breathing process may be a source of frustration, as you witness your wine evaporating into thin air, it will help you to create a fuller, heavier, more lush wine.
We hope this information helps with your winemaking. If you have any follow up questions or winemaking questions in general, please email us at support@juicegrape.com.
ARRIVING to Hartford, CT Early Next Week: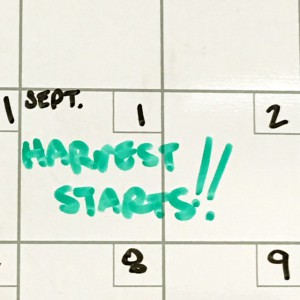 8/29/2016:
LODI
Costamagna Chardonnay
Lodi Gold Grenache
Valley Beauty Barbera
Smiling Baby Merlot
Valley Beauty Zinfandel
9/1/2016:
LANZA – Suisun Valley
CENTRAL VALLEY
Cry Baby Muscat (42lb)
Muscat King (42lb)
Cry Baby Thompson Seedless (42lb)
Lugano Old Vine Zinfandel
Lucerne Old Vine Zinfandel
JUICES from LODI
Call 877.812.1137 or email sales@juicegrape.com for more information
It looks like Mother Nature is excited to get her winemaking on because the grapes are ripening early and fast! Download our E-Book for the ENTIRE list of wine grapes and juices we will be bringing in this fall HERE –> MWG_2016 Harvest Menu E-Book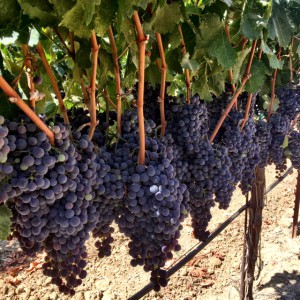 Mini Harvest Report:
Central Valley & Lodi: Brix are in the high teens. We are expecting to have grapes in Hartford, CT as early as September 7th.
Suisun Valley, Paso Robles, Contra Costa, Amador, Sonoma, and Napa: The whites will be harvest on September 1st and should be to Hartford, CT on September 7th. The red grapes are maturing well. The Brix are creeping up there. We think that we are still on track for a September 15th harvest date, with the grapes arriving in Hartford, CT as early as September 20th.
Juices: California juices will start arriving on September 7th. We hope to see the Italian juices sometime in the first week of October.
Prices: The grape and juice prices will be available by August 16th. Please give us a call at the office to secure your order.
We look forward to working with you this fall. If you have any questions please do not hesitate to contact us at 877.812.1137 or sales@juicegrape.com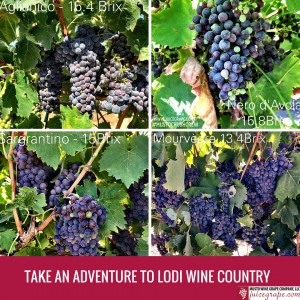 We are bringing Lodi Wine Country to you this fall. An exciting time for the region, Lodi was recently named "Wine Region of the Year" by Wine Enthusiast Magazine. The grapes are grown in a Mediterranean style climate producing wines of great character and strength. Keep an eye out for our newer Italian Wine Grape Program from this region. These grapes will be producing some fantastic and age worthy wines.